---
March 6, 2022
Our Sunday School had a fun arts and crafts activity, preparing their icons for the Sunday of Orthodoxy!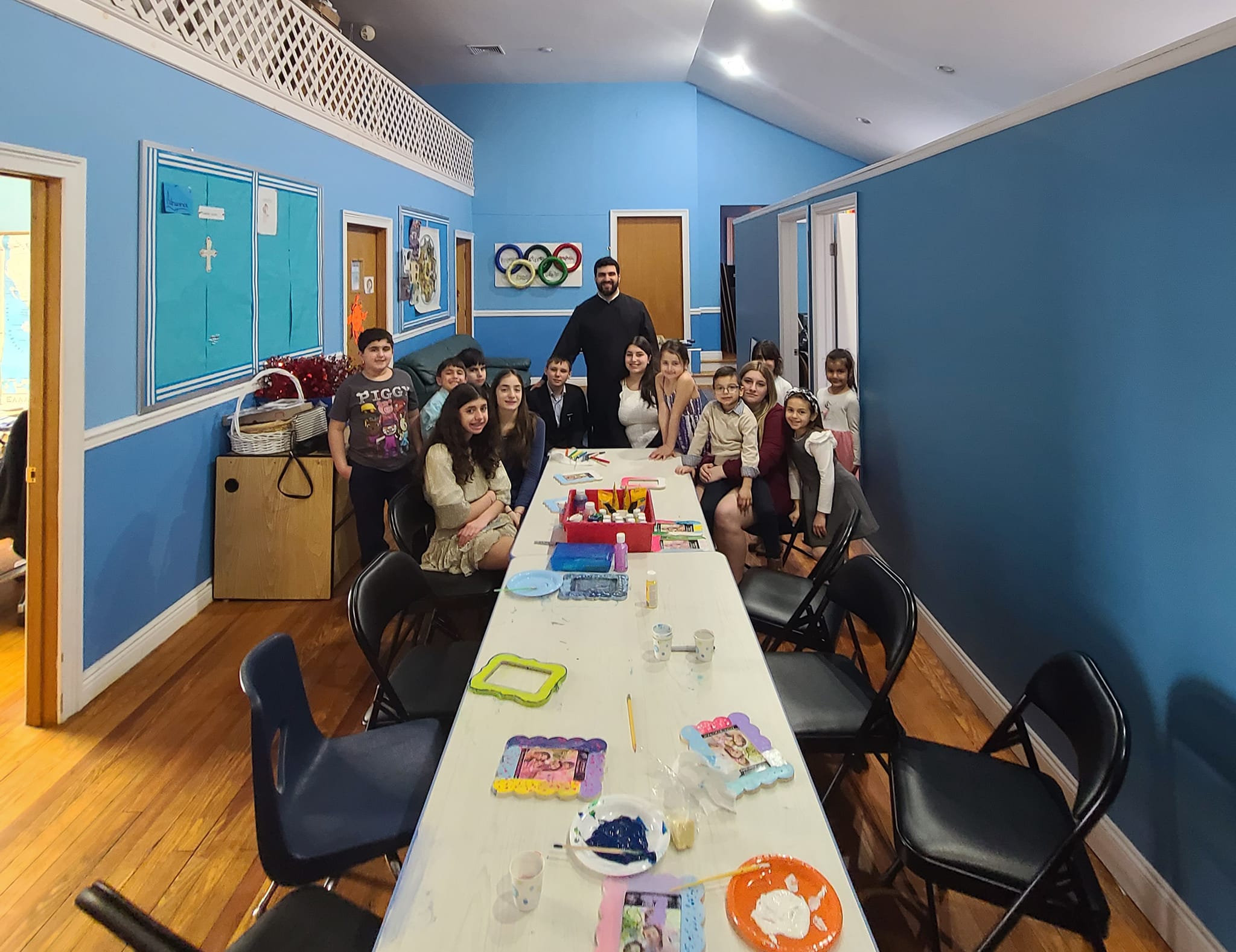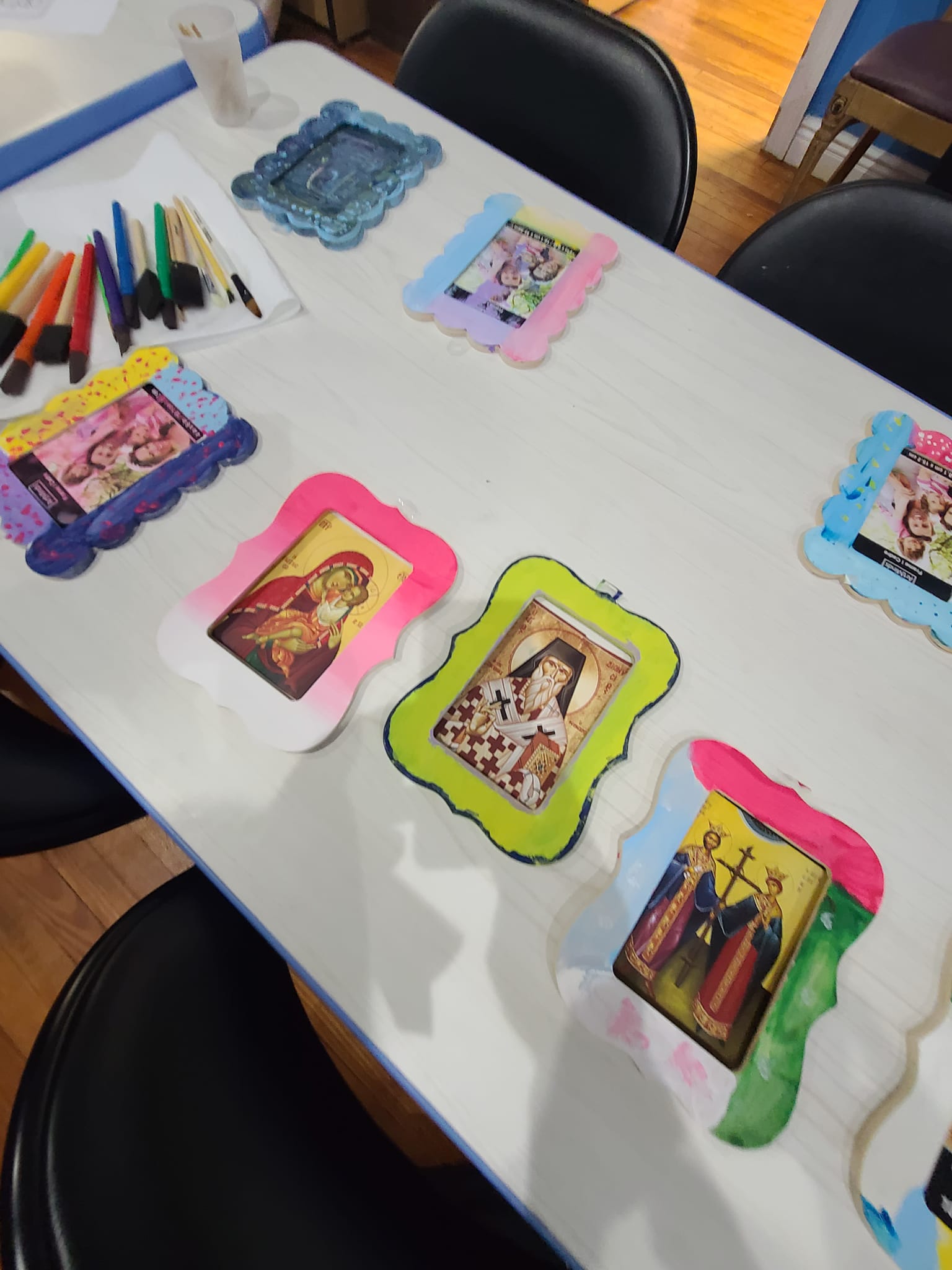 ---
March 5, 2022
Panaghia's Youth Ministries Saturday Get Together! Our children enjoyed an afternoon of ice skating, pizza, and many laughs! Thank you to all who came together to make this beautiful day possible!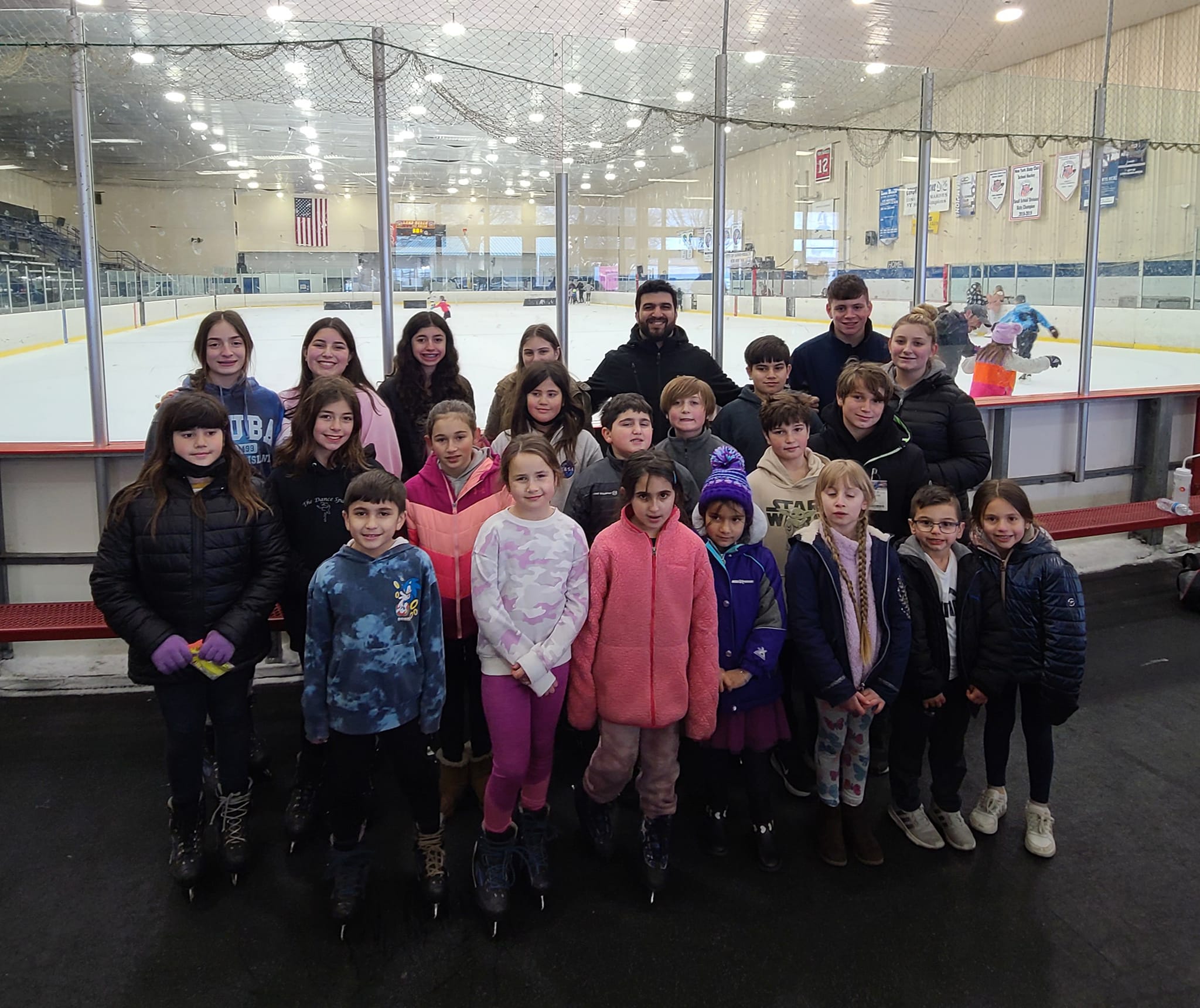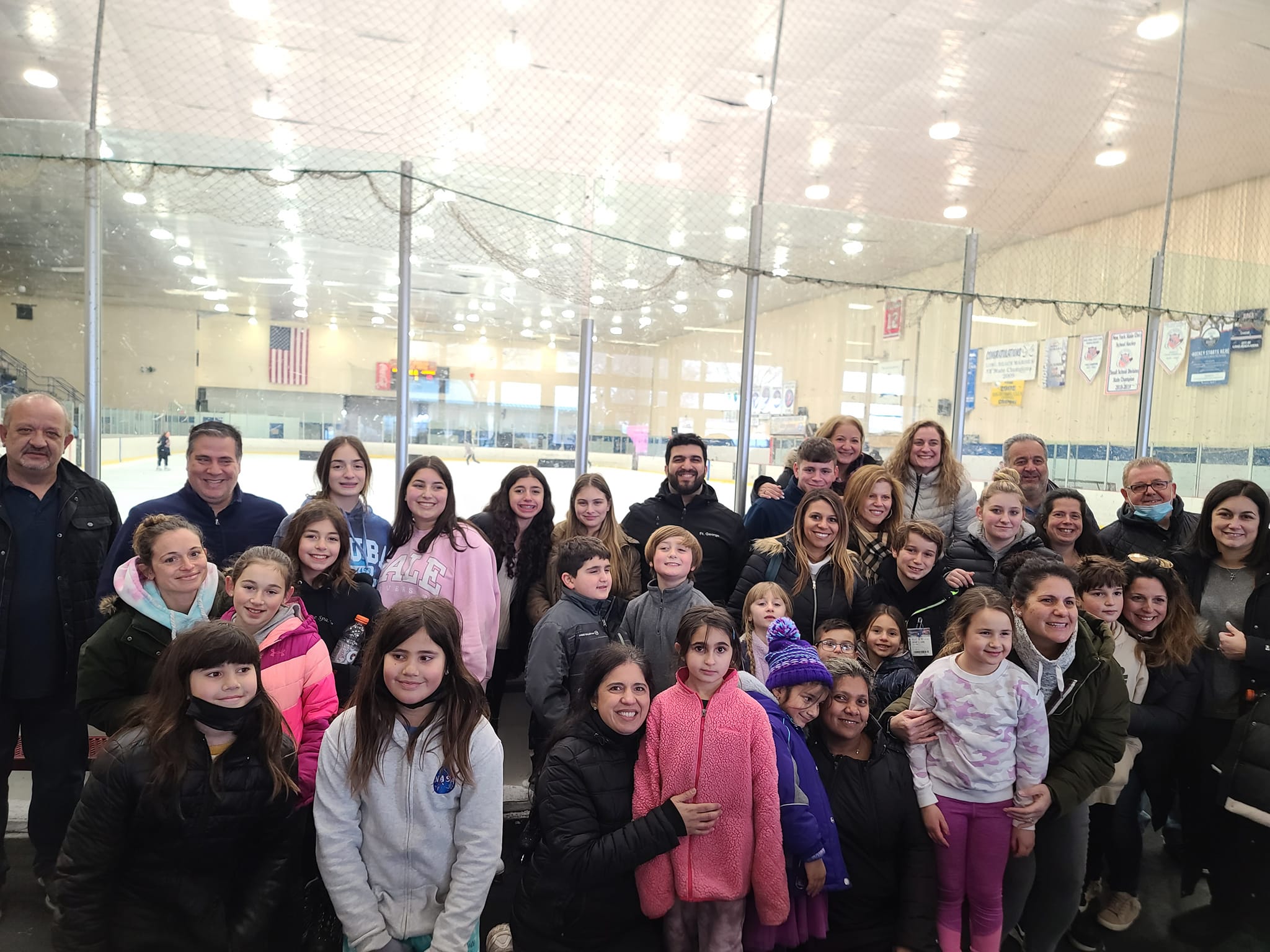 ---
March 4, 2022
Cheesefare and Forgiveness Friday at our Greek School! A beautiful evening of learning, enjoying homemade mac and cheese, and a meaningful activity/lesson on forgiveness by Fr. George.
Kali Sarakosti from our children!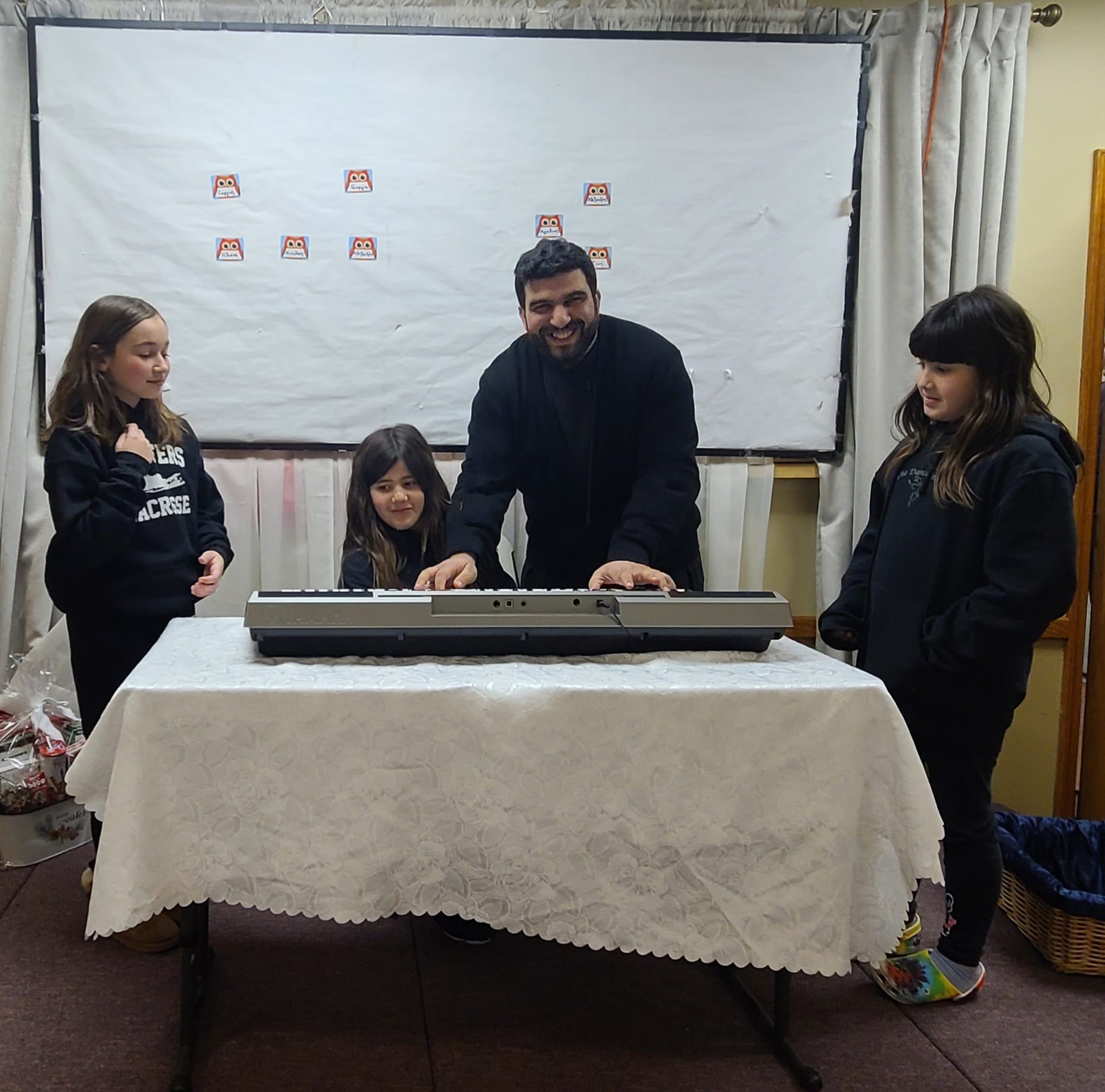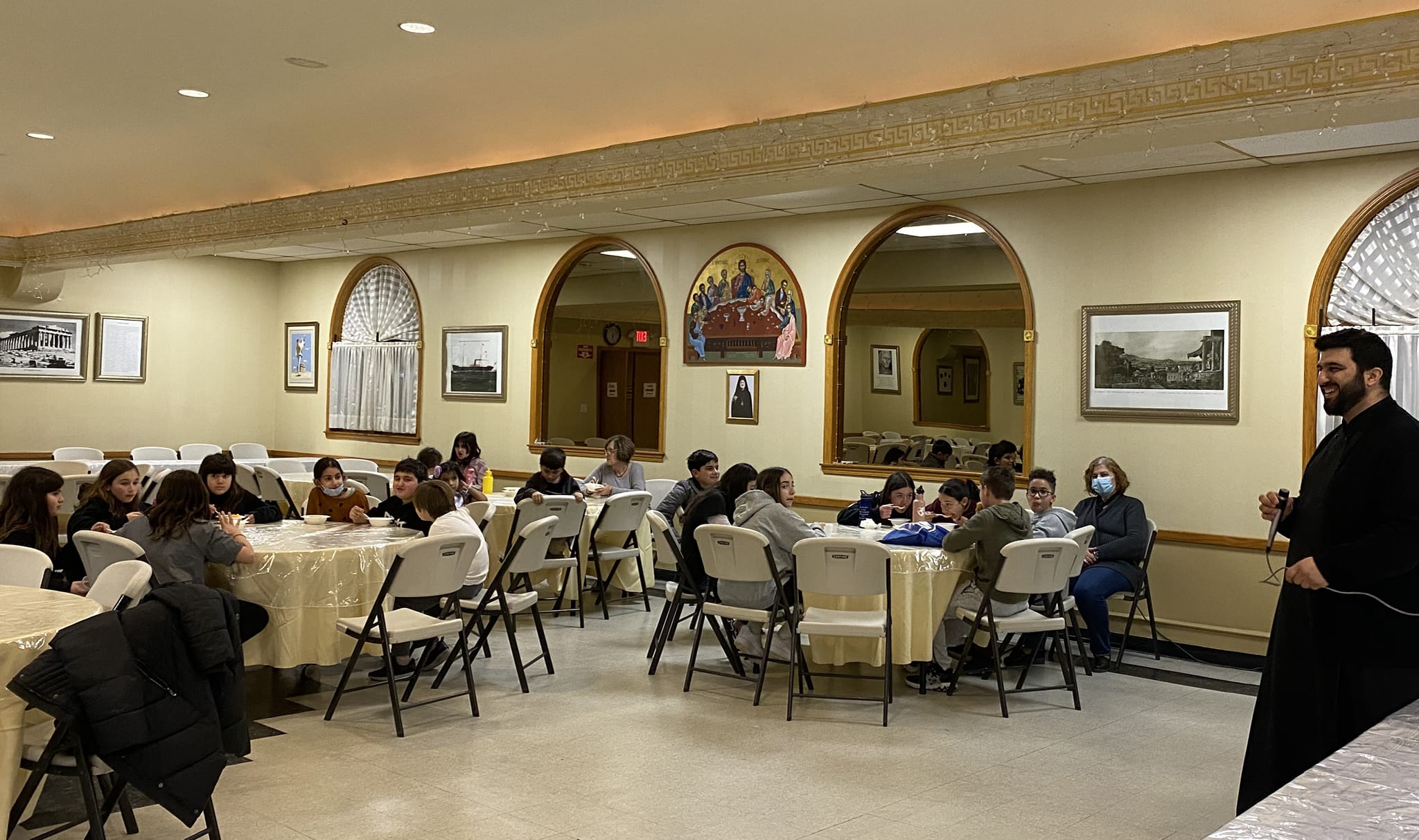 1st Saturday of Souls. May God rest the souls of our departed brothers and sisters and may their memories be eternal!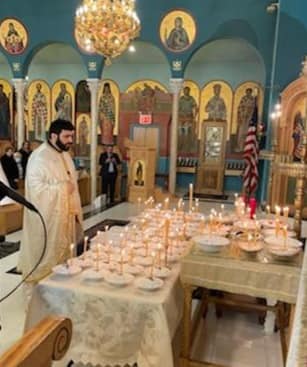 ---
February 24, 2022:
Our monthly AGAPE luncheon with our wonderful seniors. God has blessed us with a beautiful group who loves to come together in fellowship with great stories, smiles, and life experiences. Glory to God!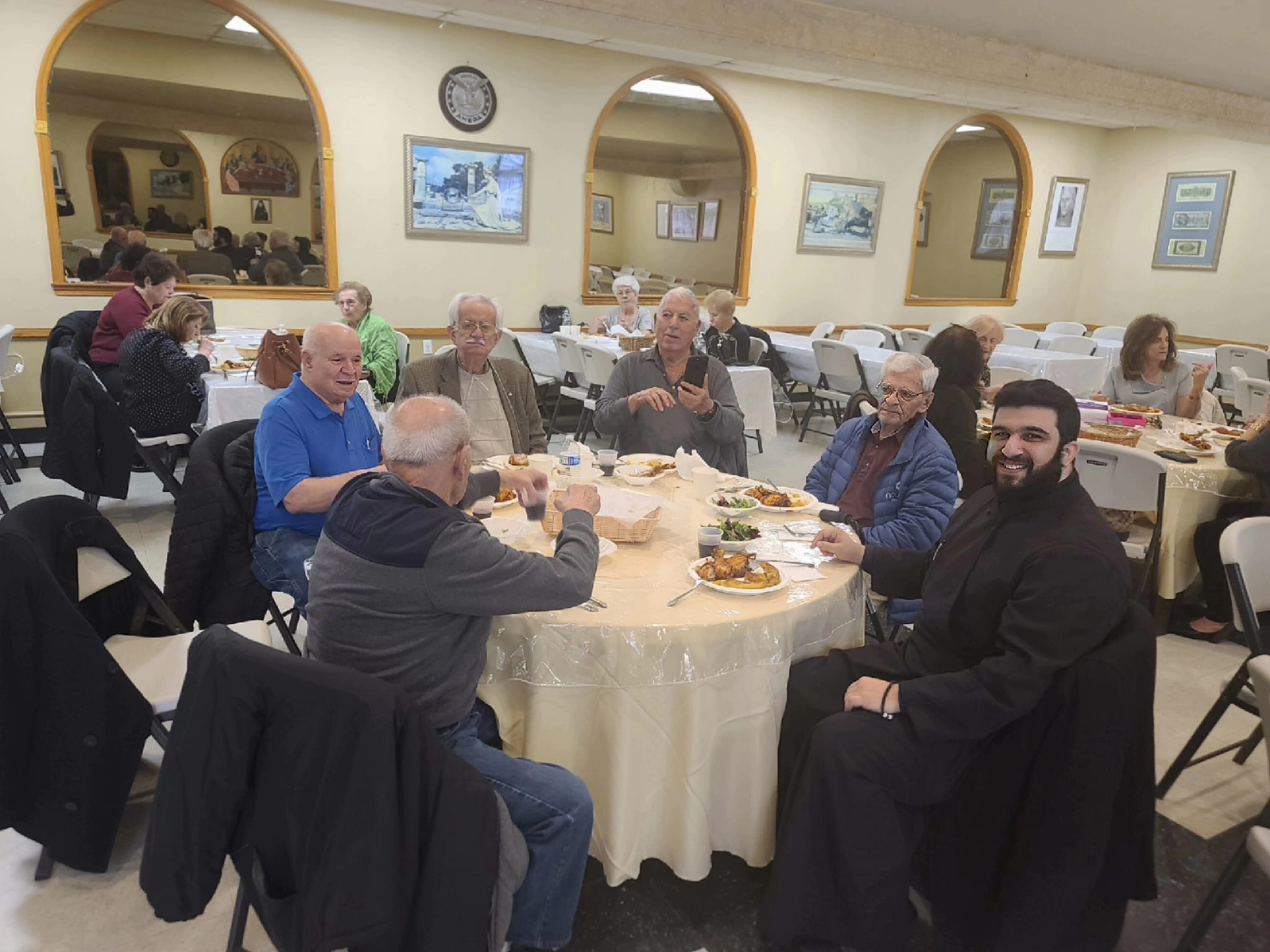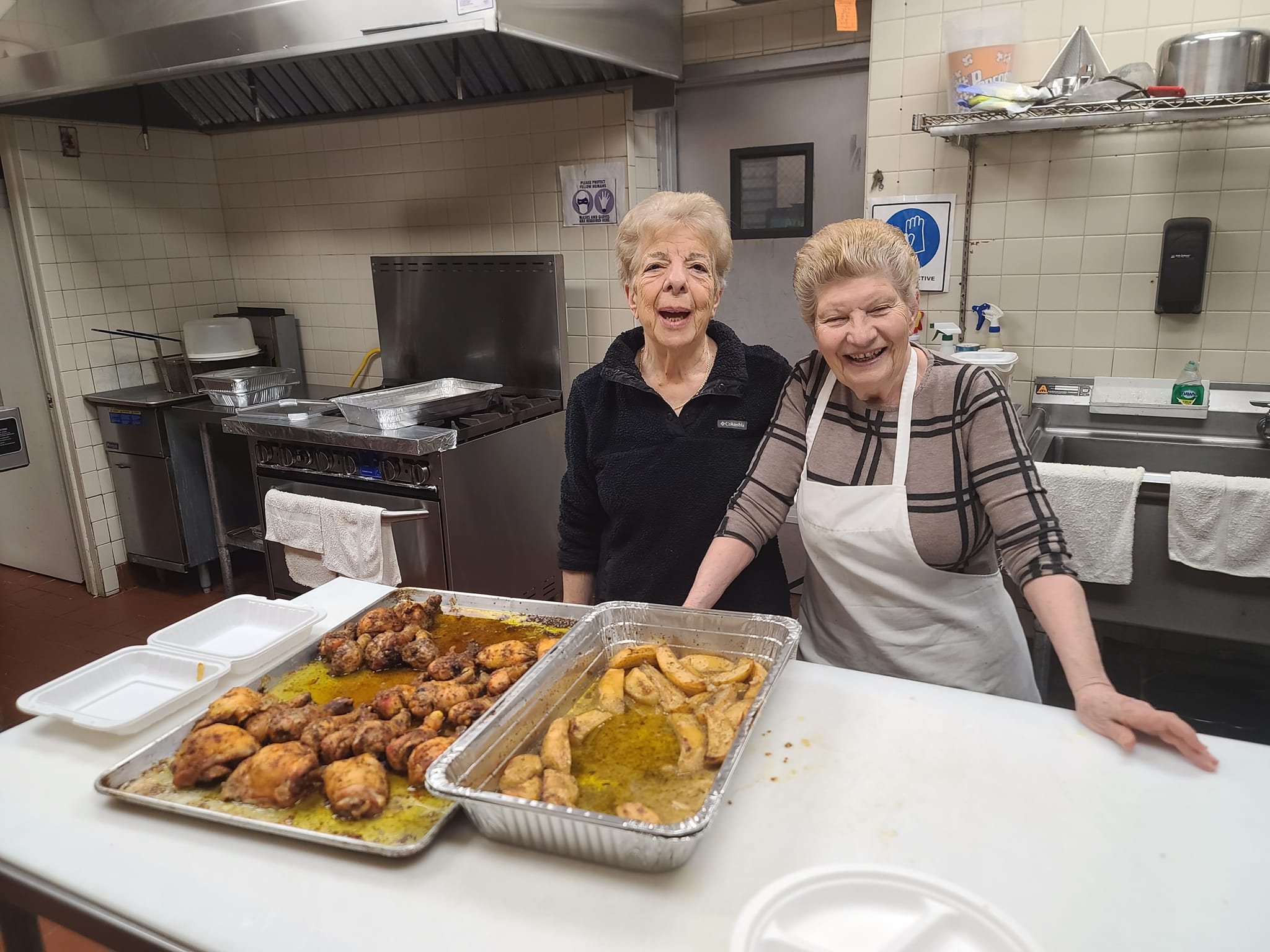 ---
February 18, 2022:
One more Fun Friday evening at Panaghia's Greek School!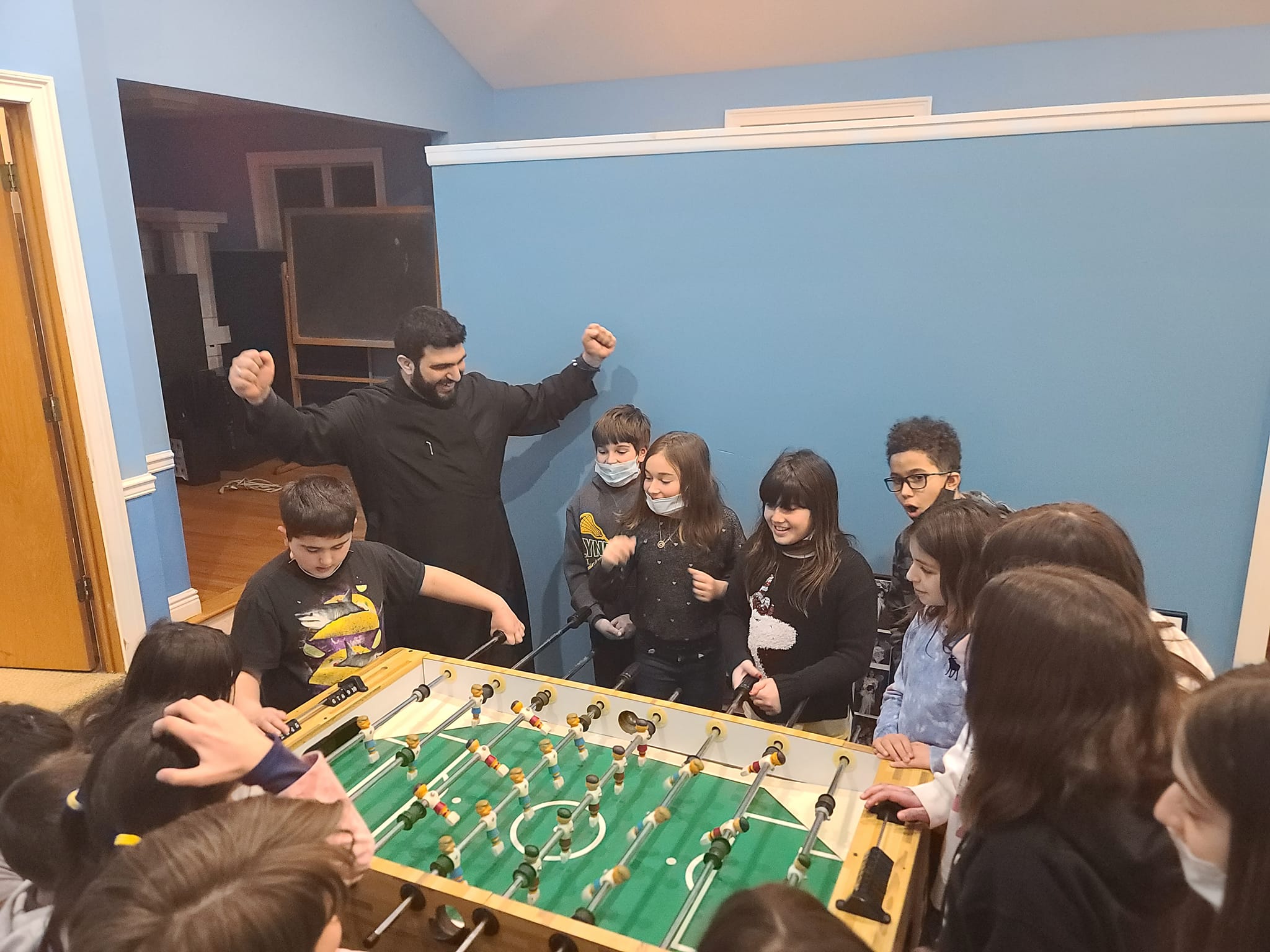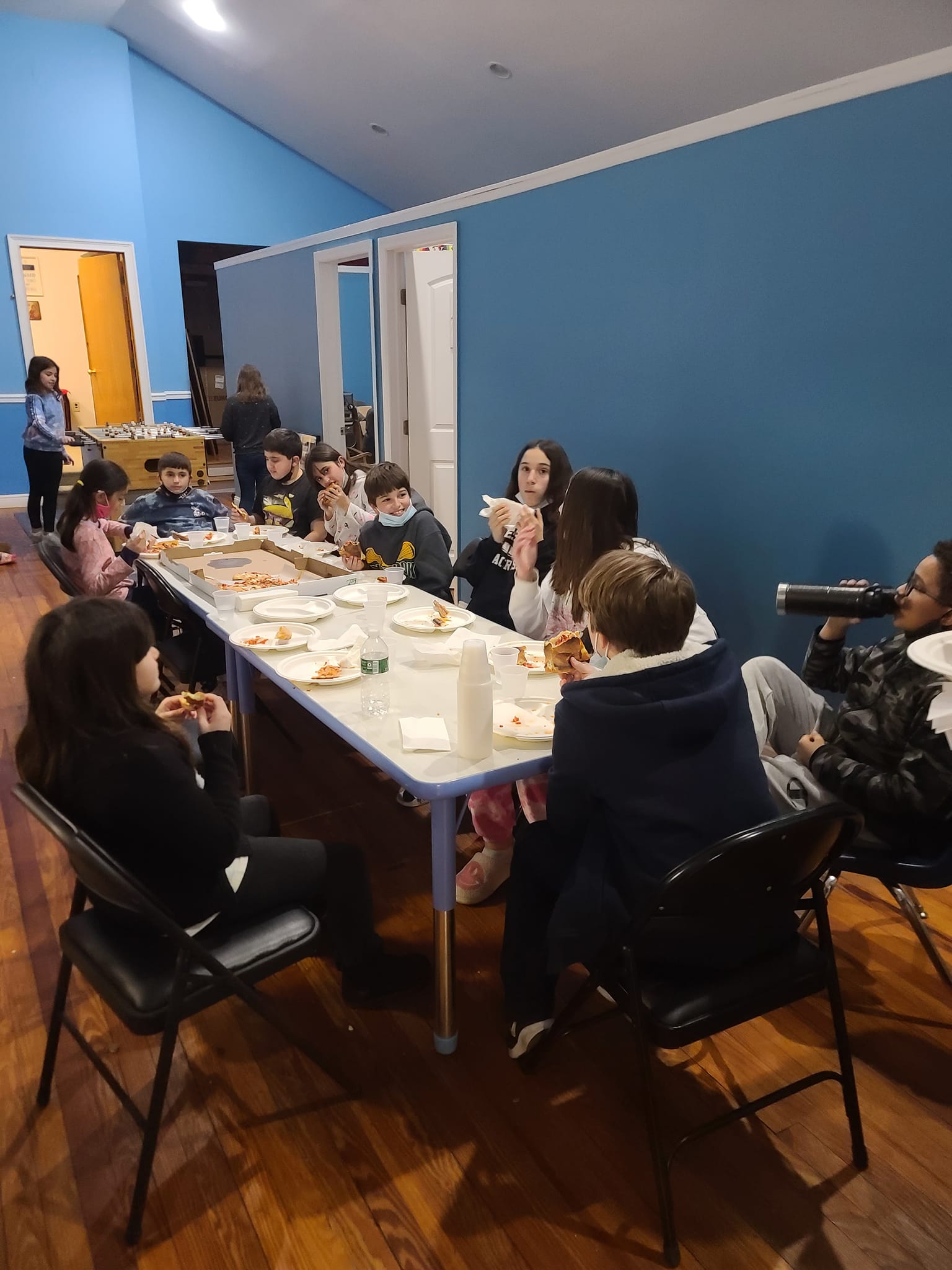 ---
February 13, 2022:
Lots of fun, great parea, and delicious food at our Community Super Bowl Party tonight!
Thank you to all who joined us for a fantastic evening. See you all at our next event!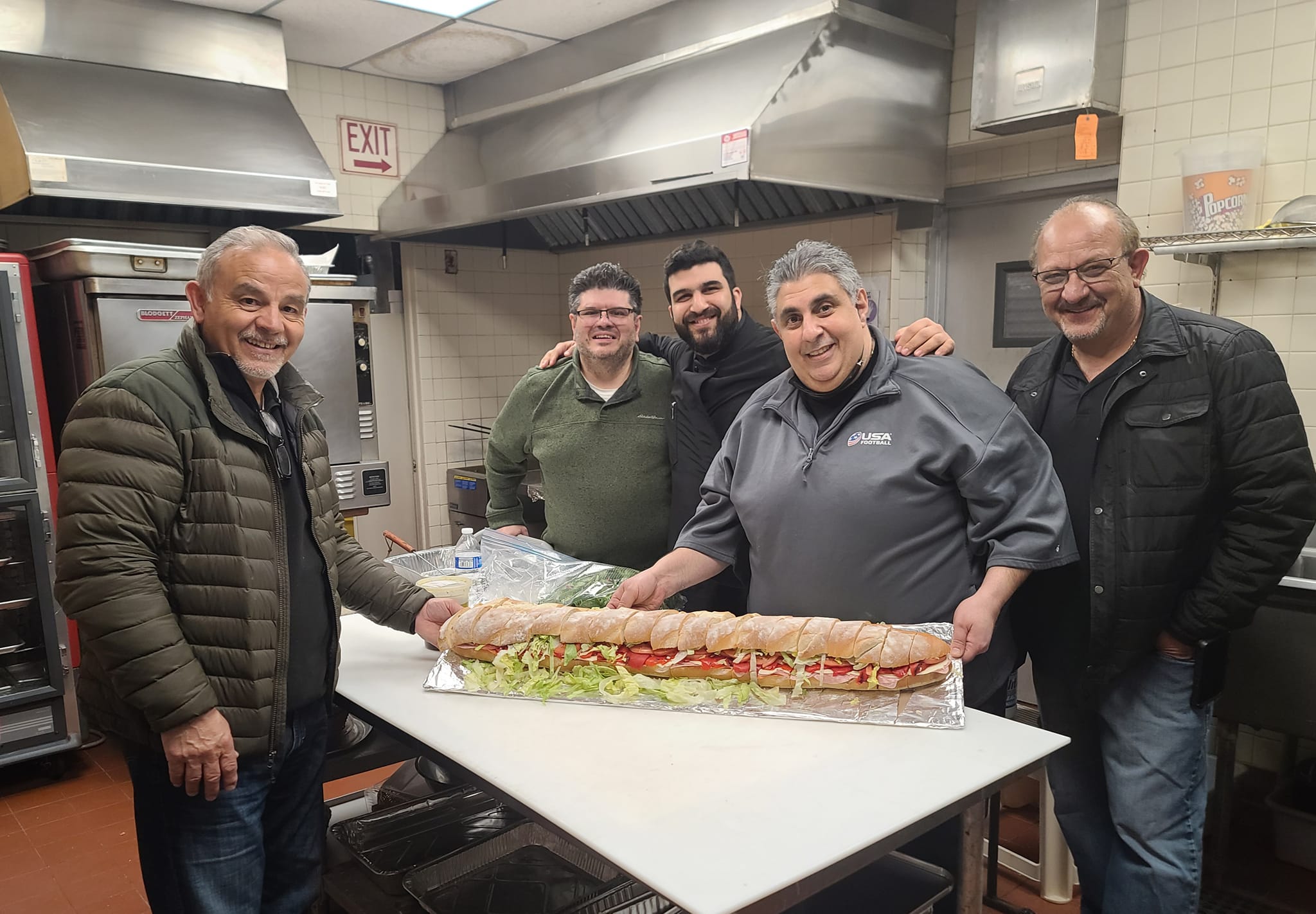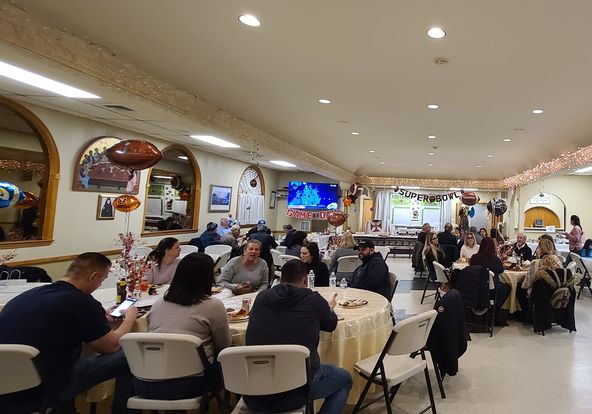 ---
February 13, 2022:
A wonderful Three Hierarchs and Greek Letters Celebration from our Greek School! Thank you to our Principal, teachers, and students for a beautiful presentation and to the parents for their continued support!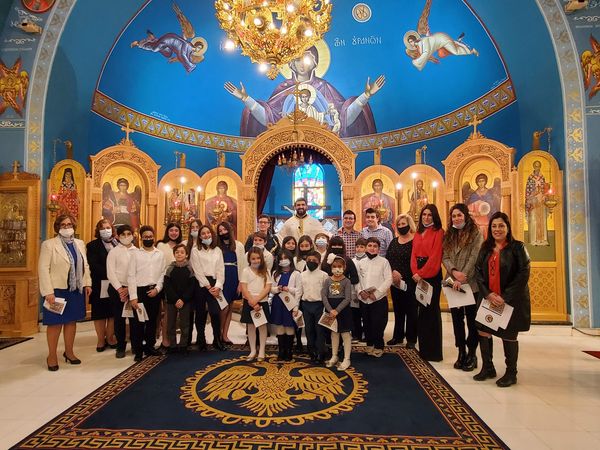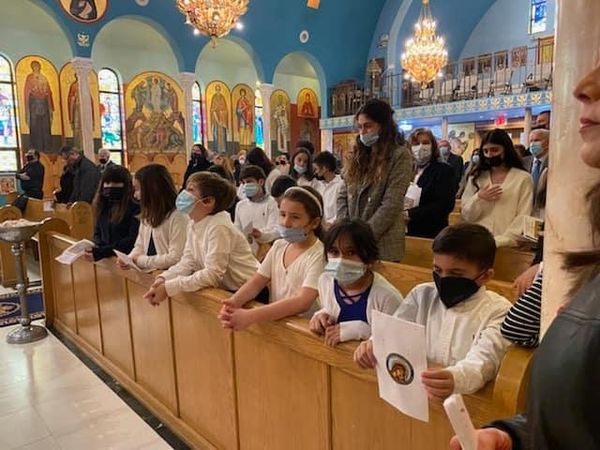 ---
February 6, 2022:
A beautiful Godparent Sunday with our Godchildren and Godparents. God bless our Sunday School for hosting this event and all those who joined to celebrate this special day.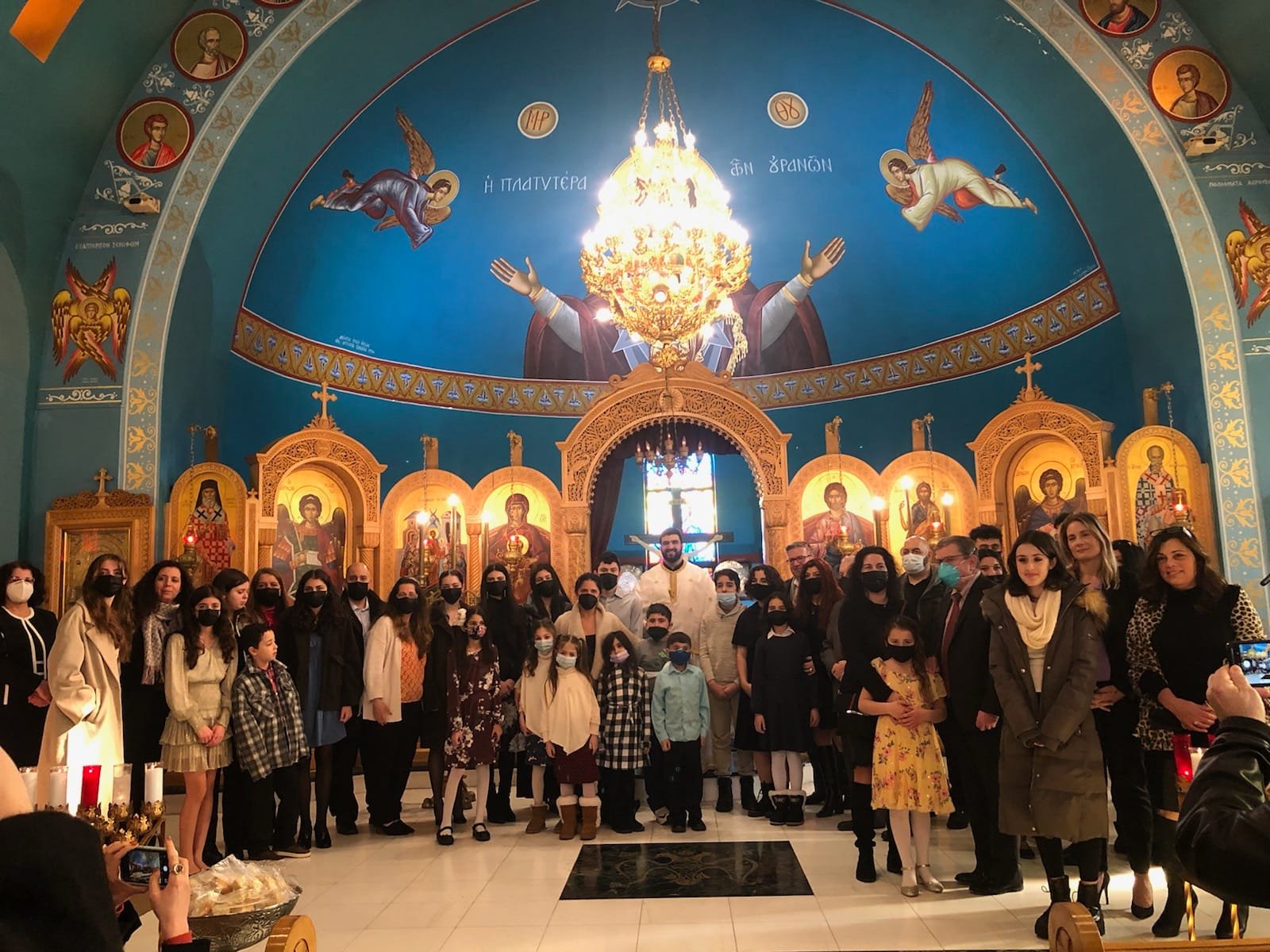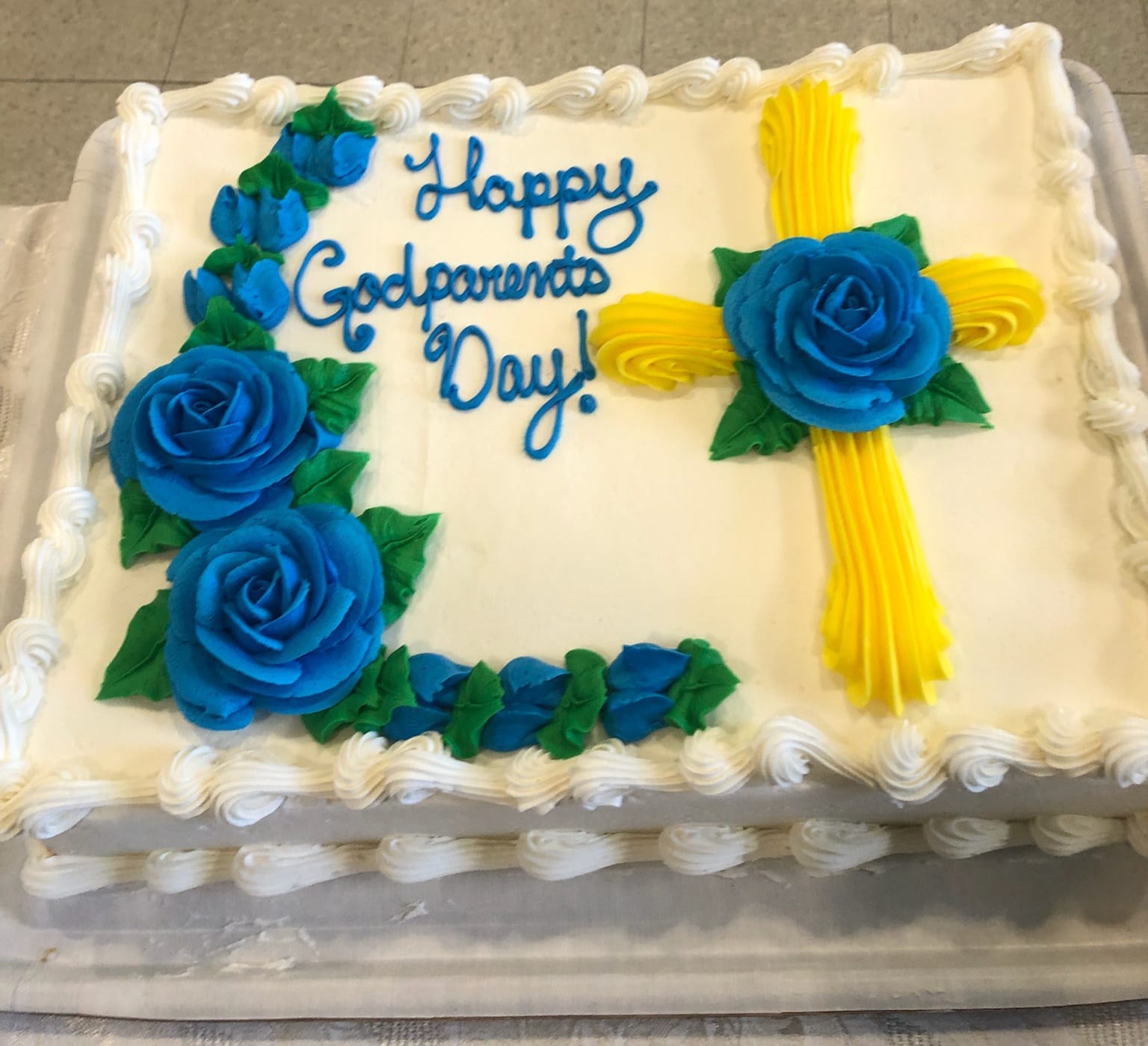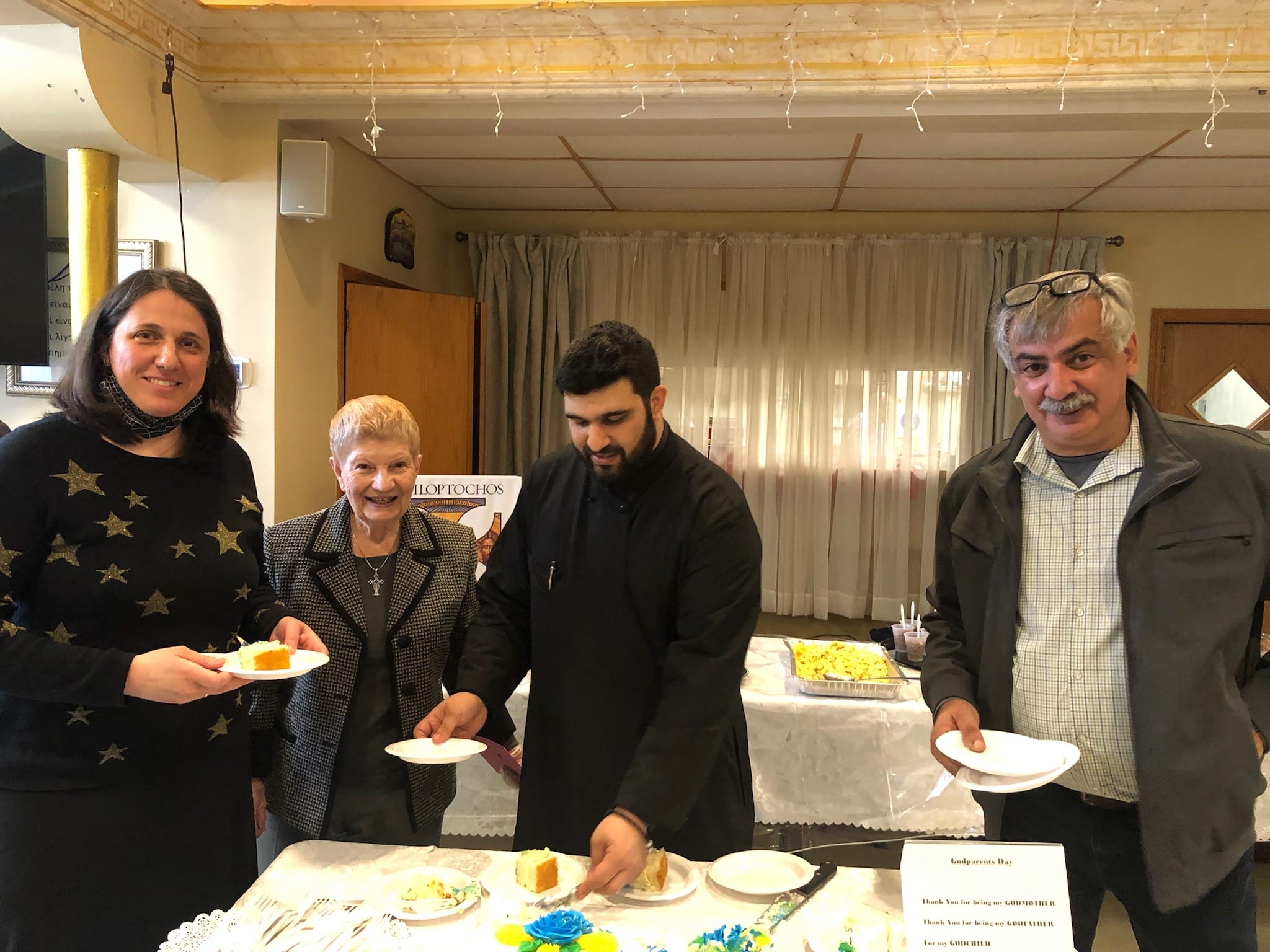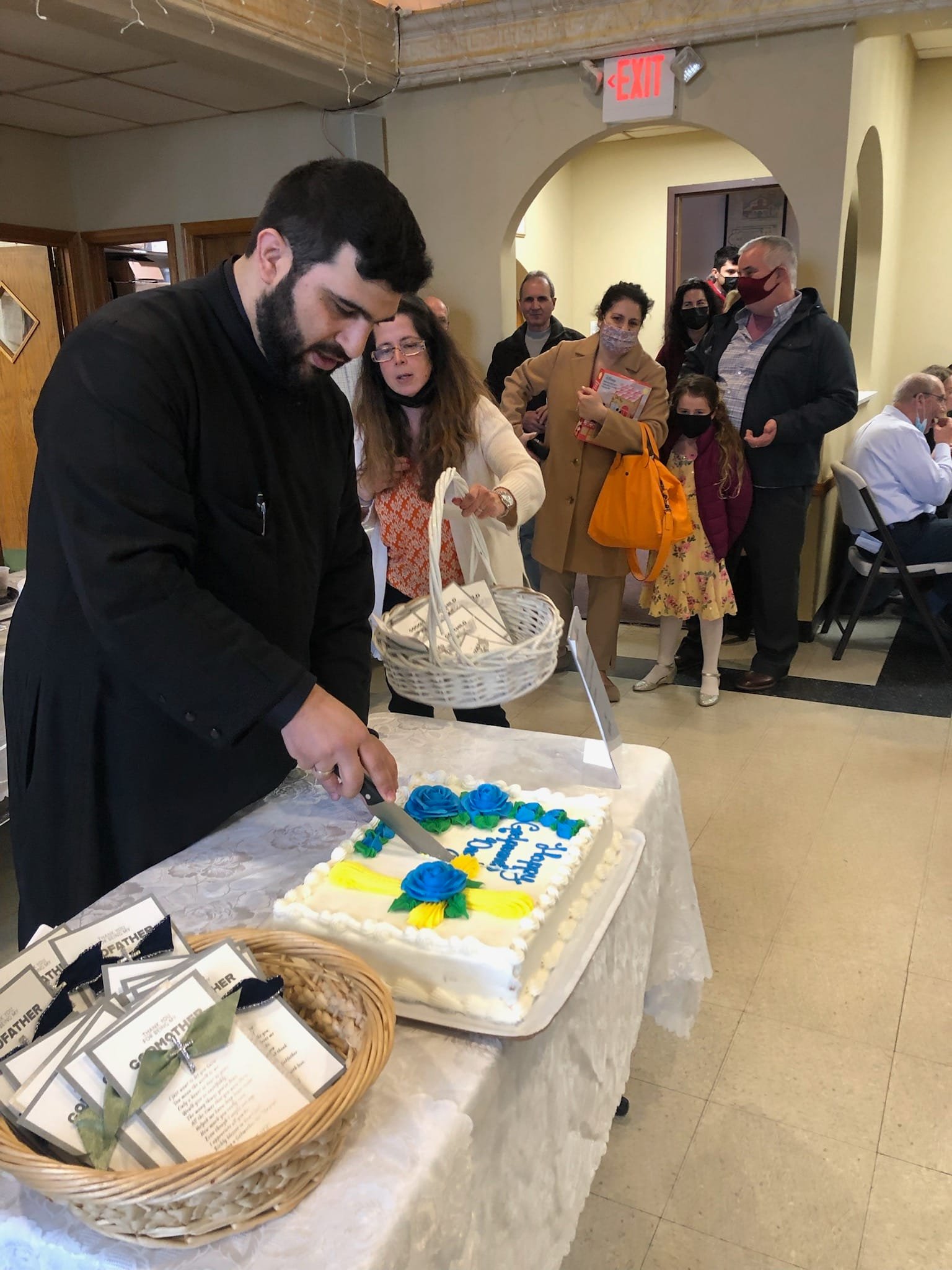 February 4, 2022:
Happy Birthday to our amazing and hardworking Parish Council President, George Nikias! Our community is truly blessed to have him. May God bless him and his family with many years of good health and happiness! Our children of the Greek School joined in the festivities and enjoyed some delicious birthday cake!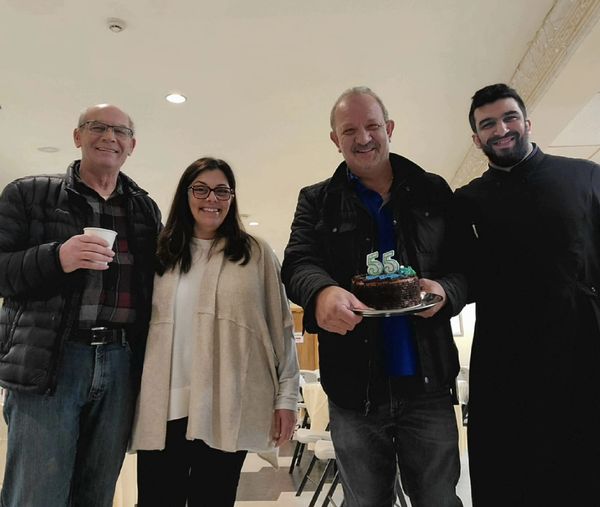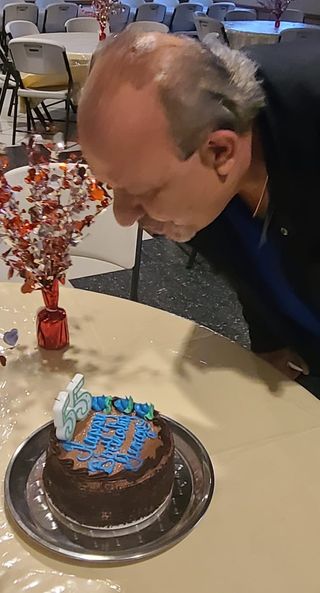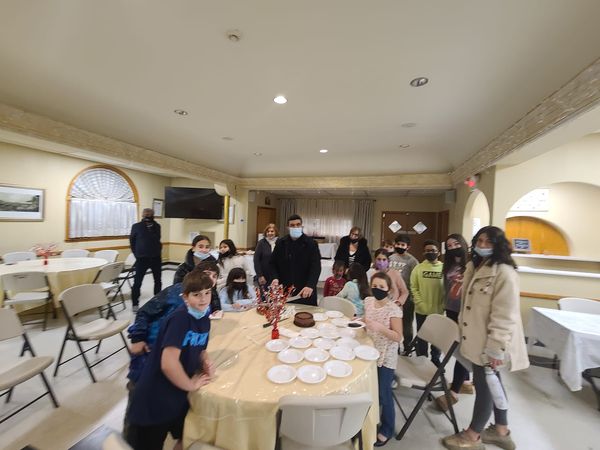 ---
January 14, 2022: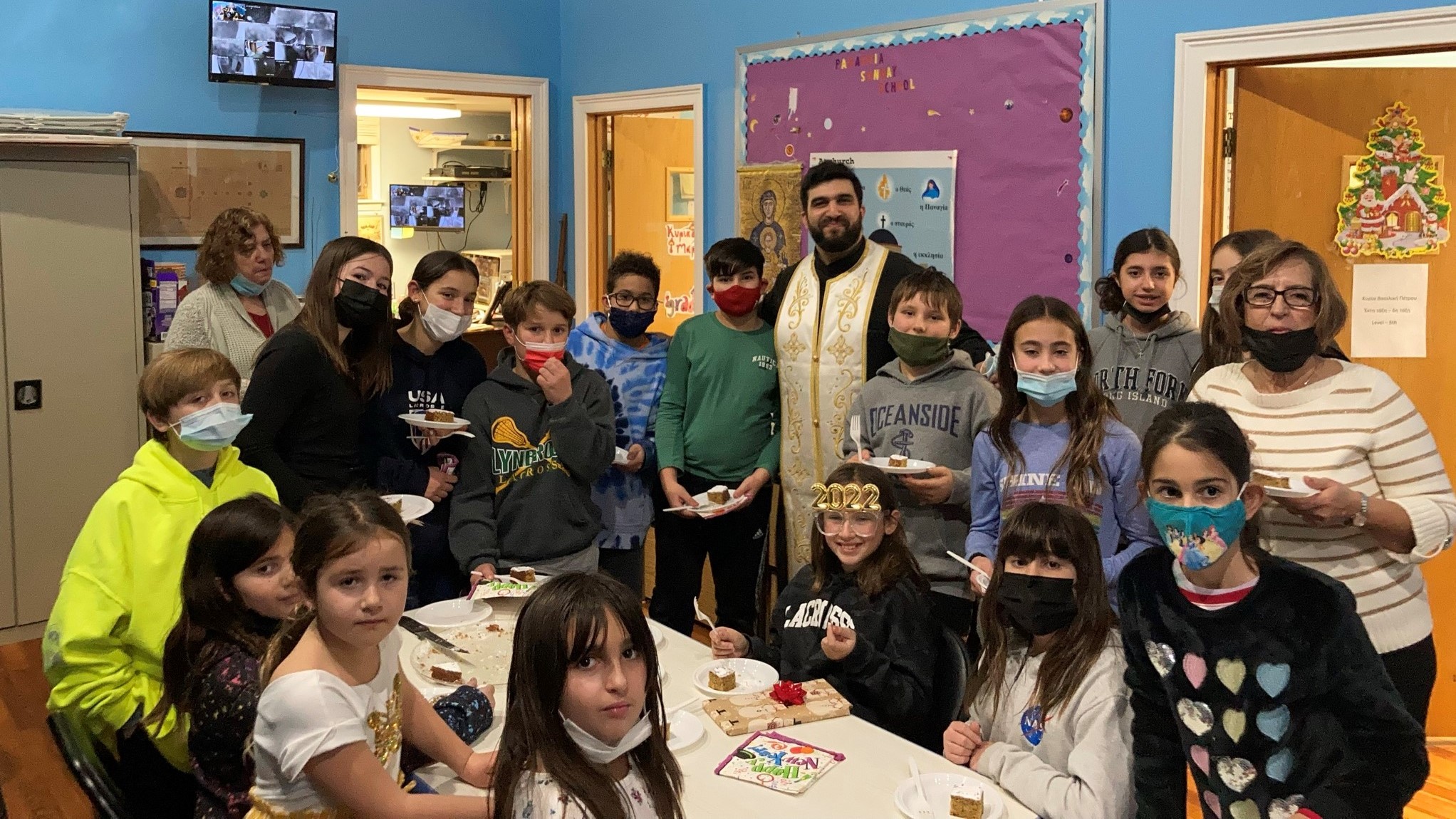 Vasilopita cutting with our Greek School!
Our community is blessed with a beautiful group of children and wonderful talented teachers. Glory to God!
---
January 9, 2022: