June 12, 2022
Blessed Feast of Pentecost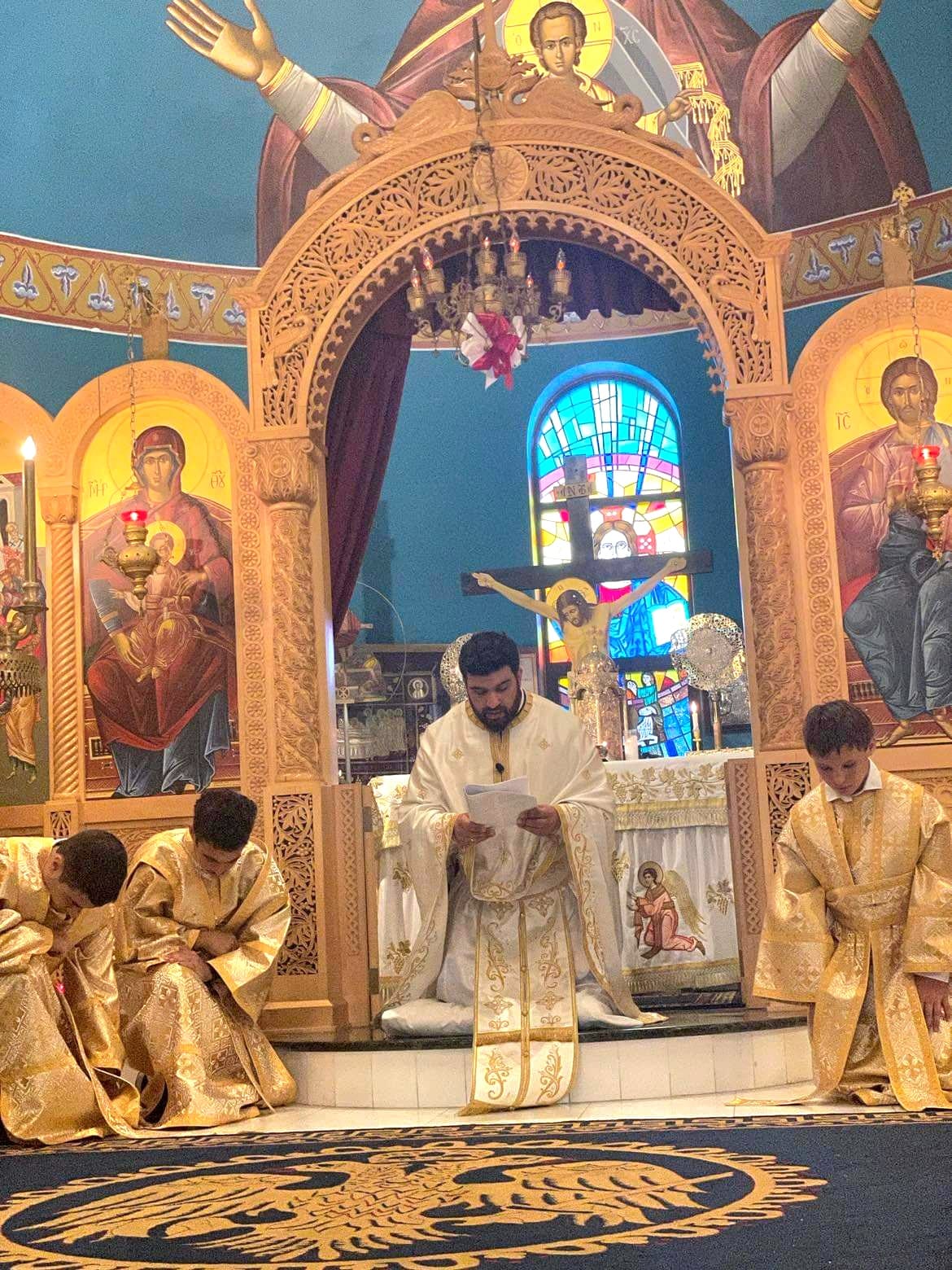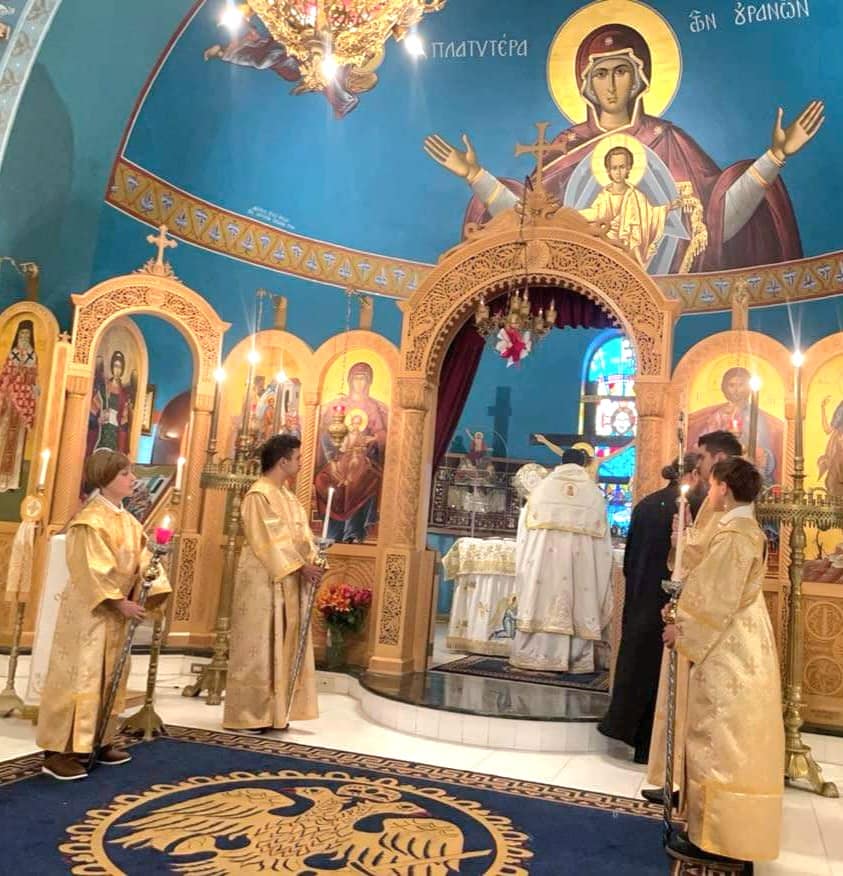 ---
June 10, 2022
A fun night bowling with our youth!!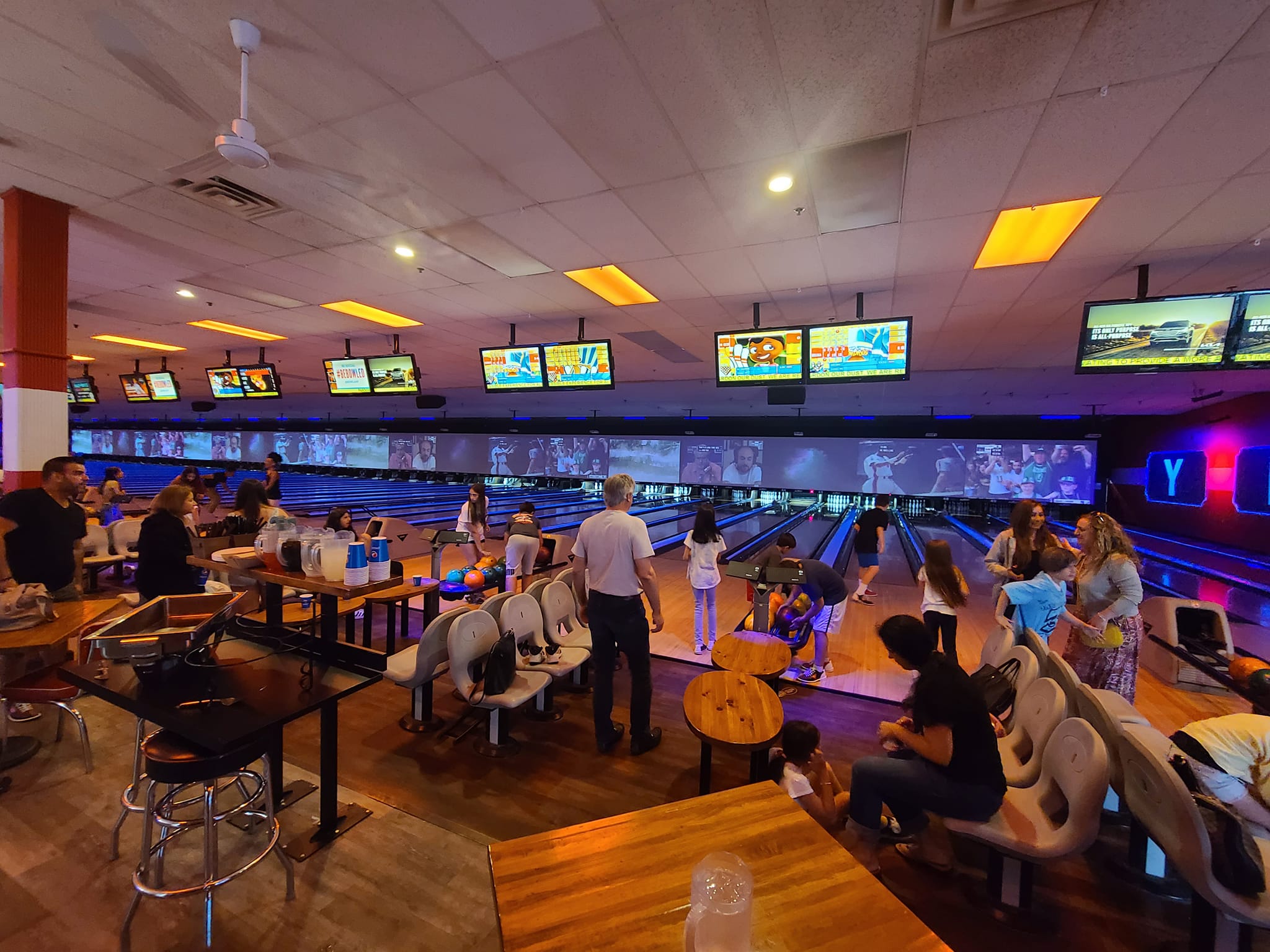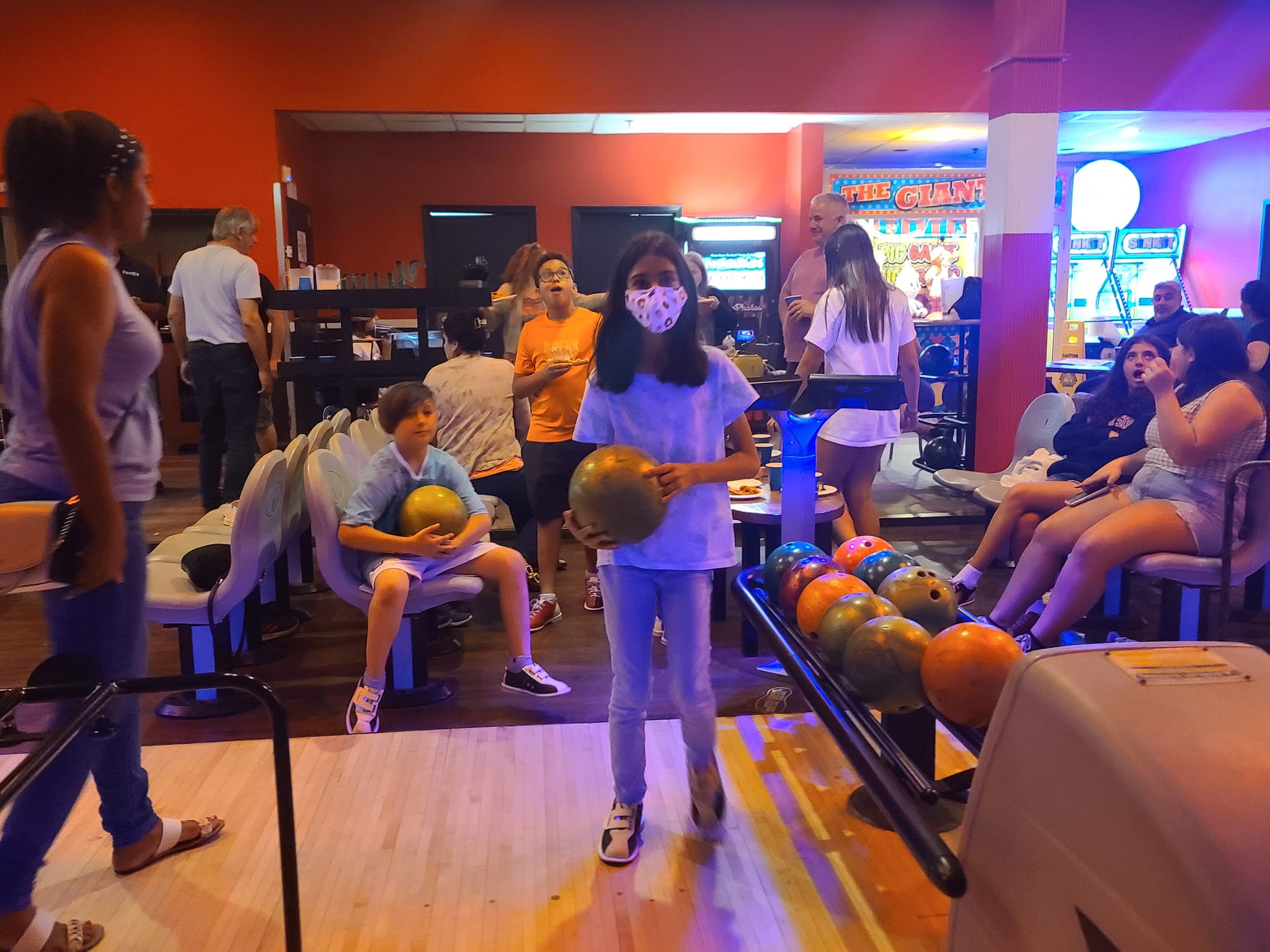 ---
June 5, 2022
2022 Greek Independence Day Fifth Avenue, New York.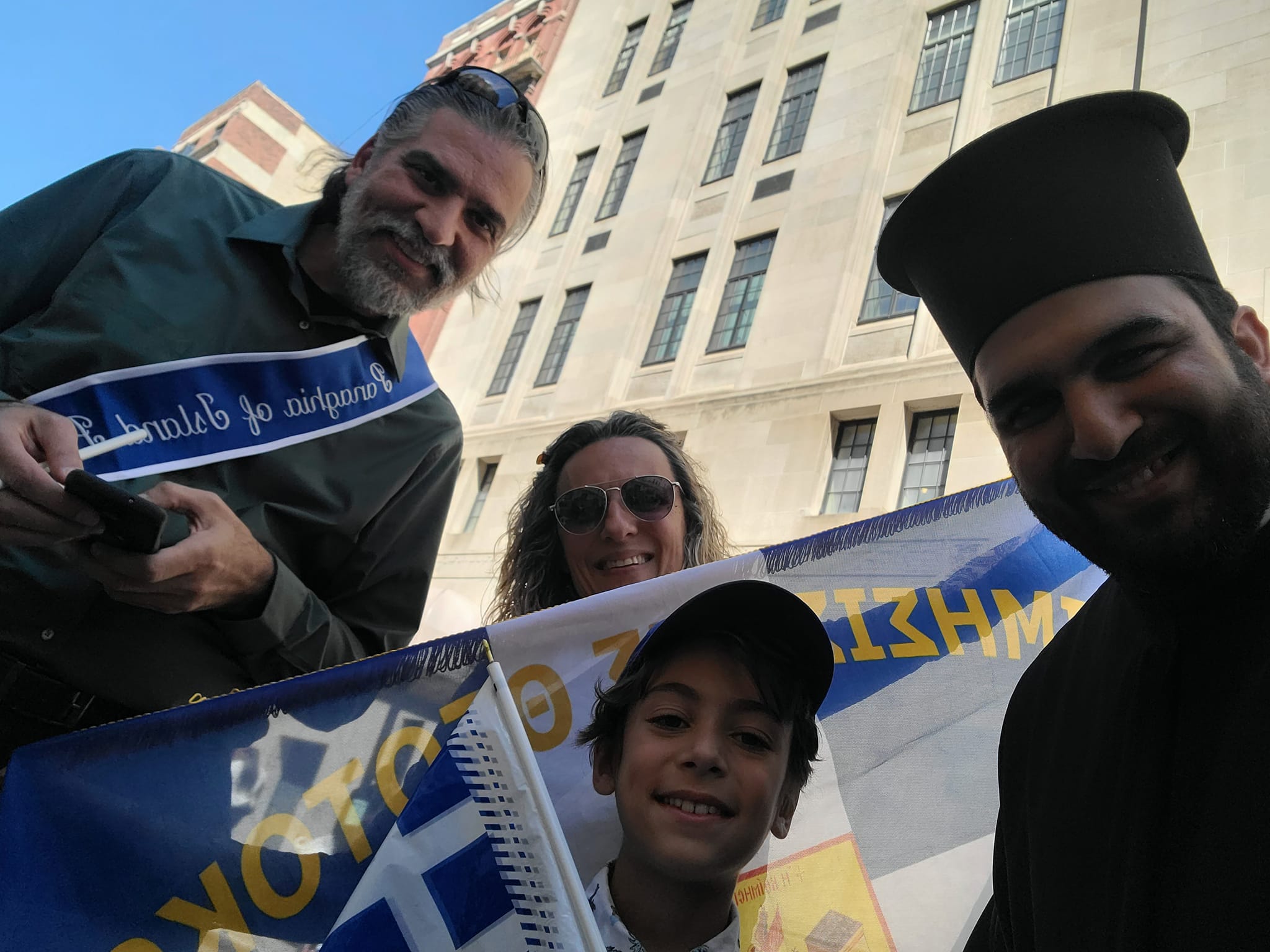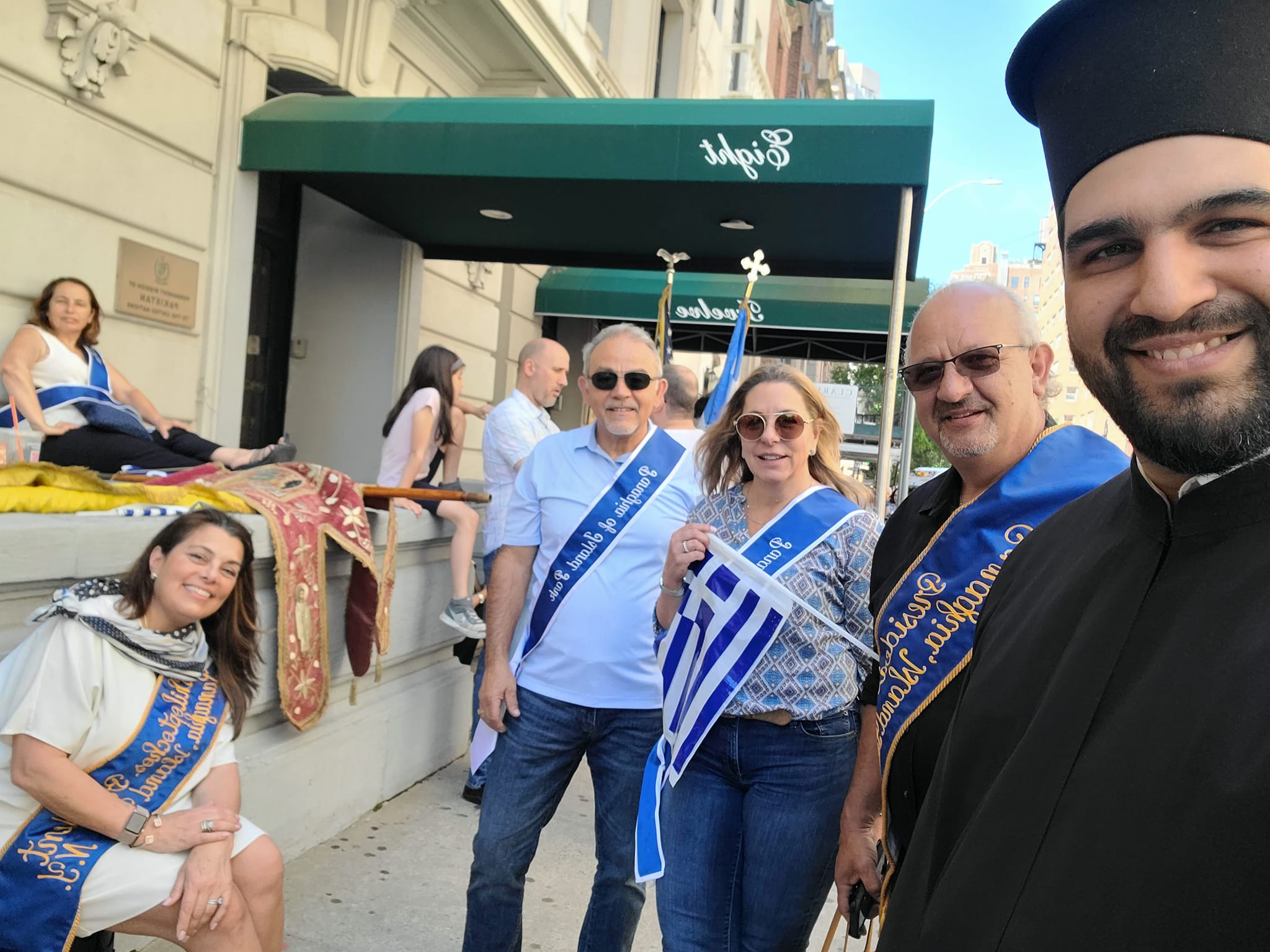 ---
June 3, 2022
Concert with Nikos Zoidakis and Thanasis Sikovaris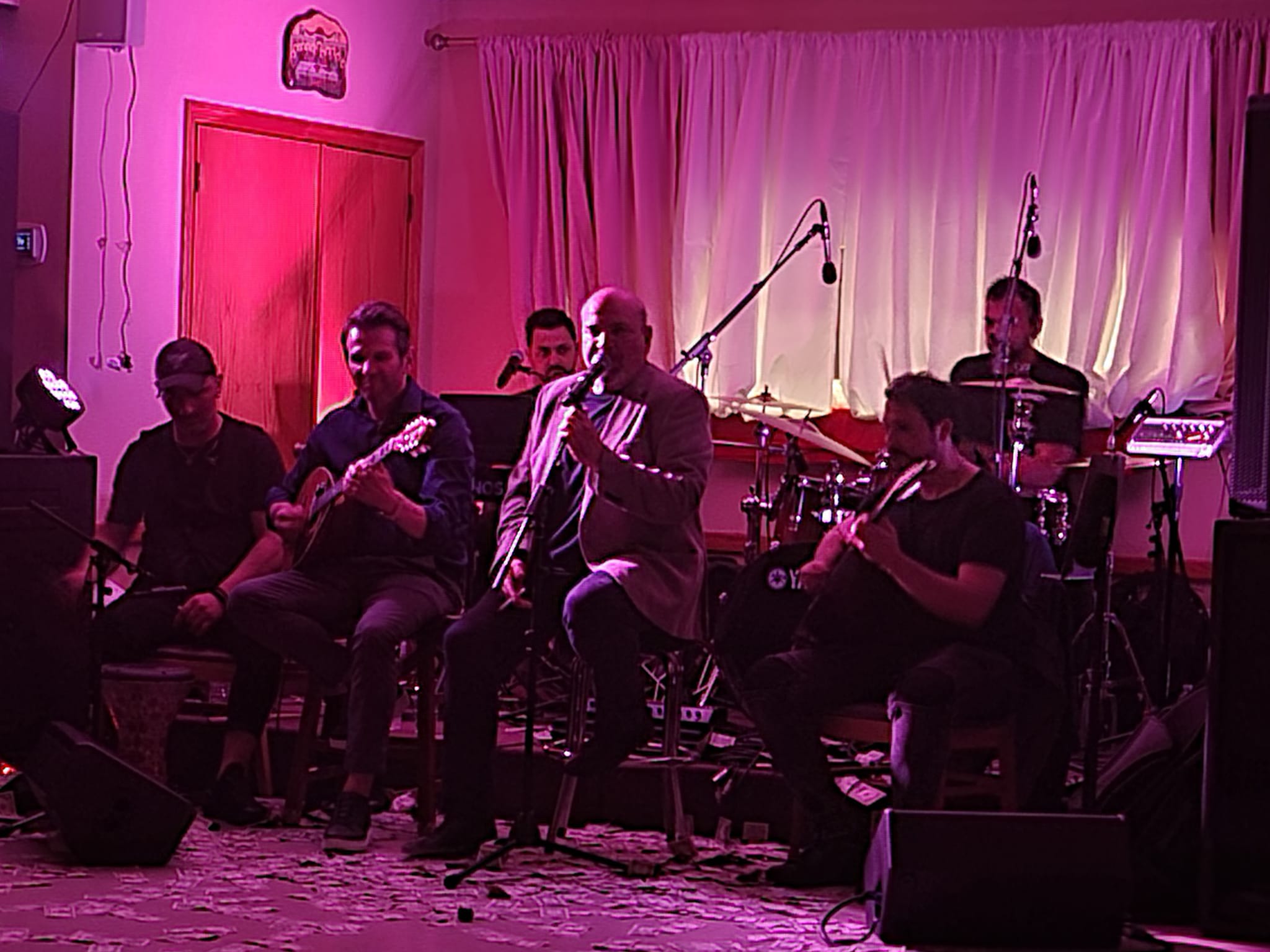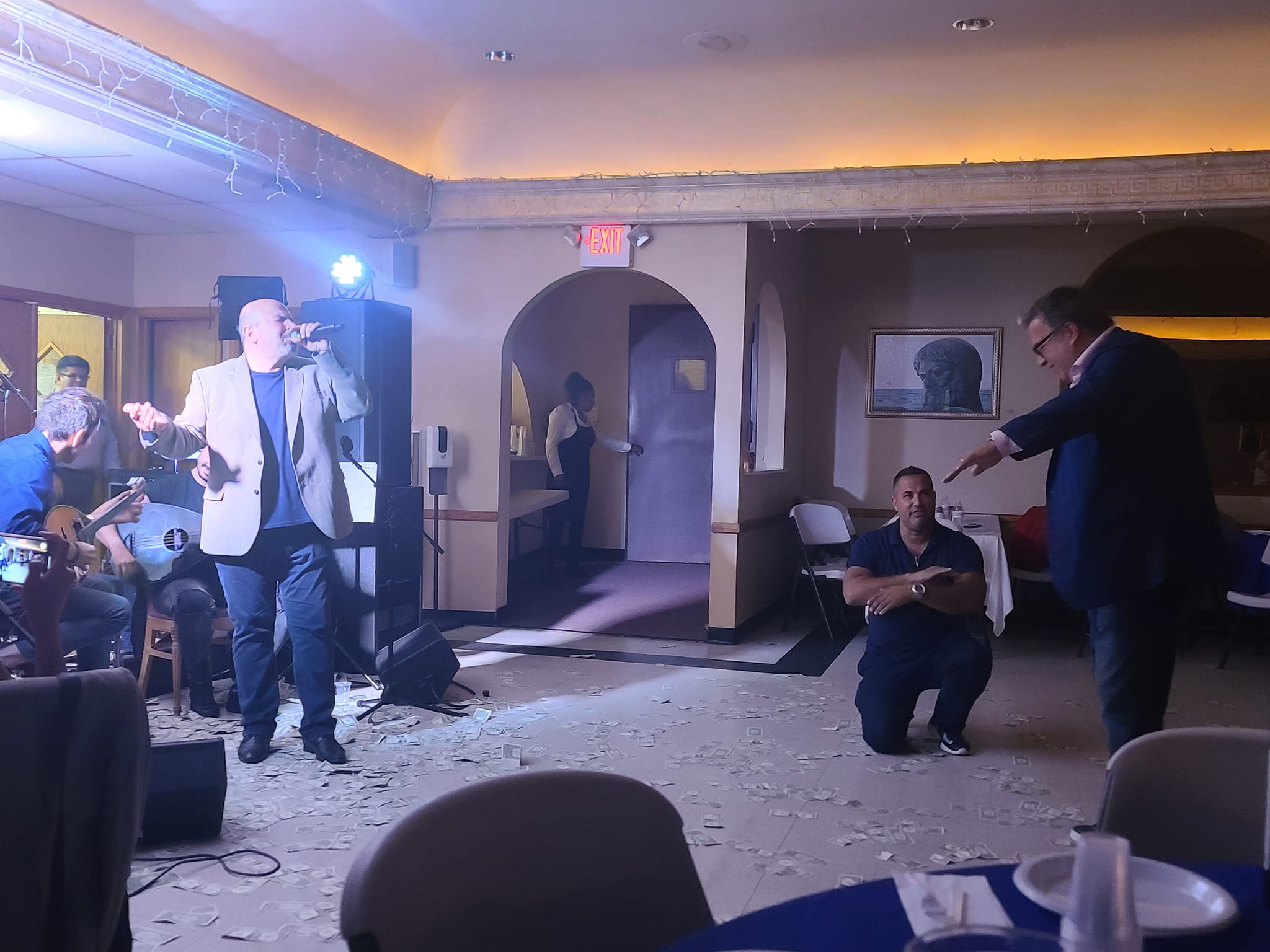 ---
May 28, 2022
Village of Island Park Memorial Day Parade 2022.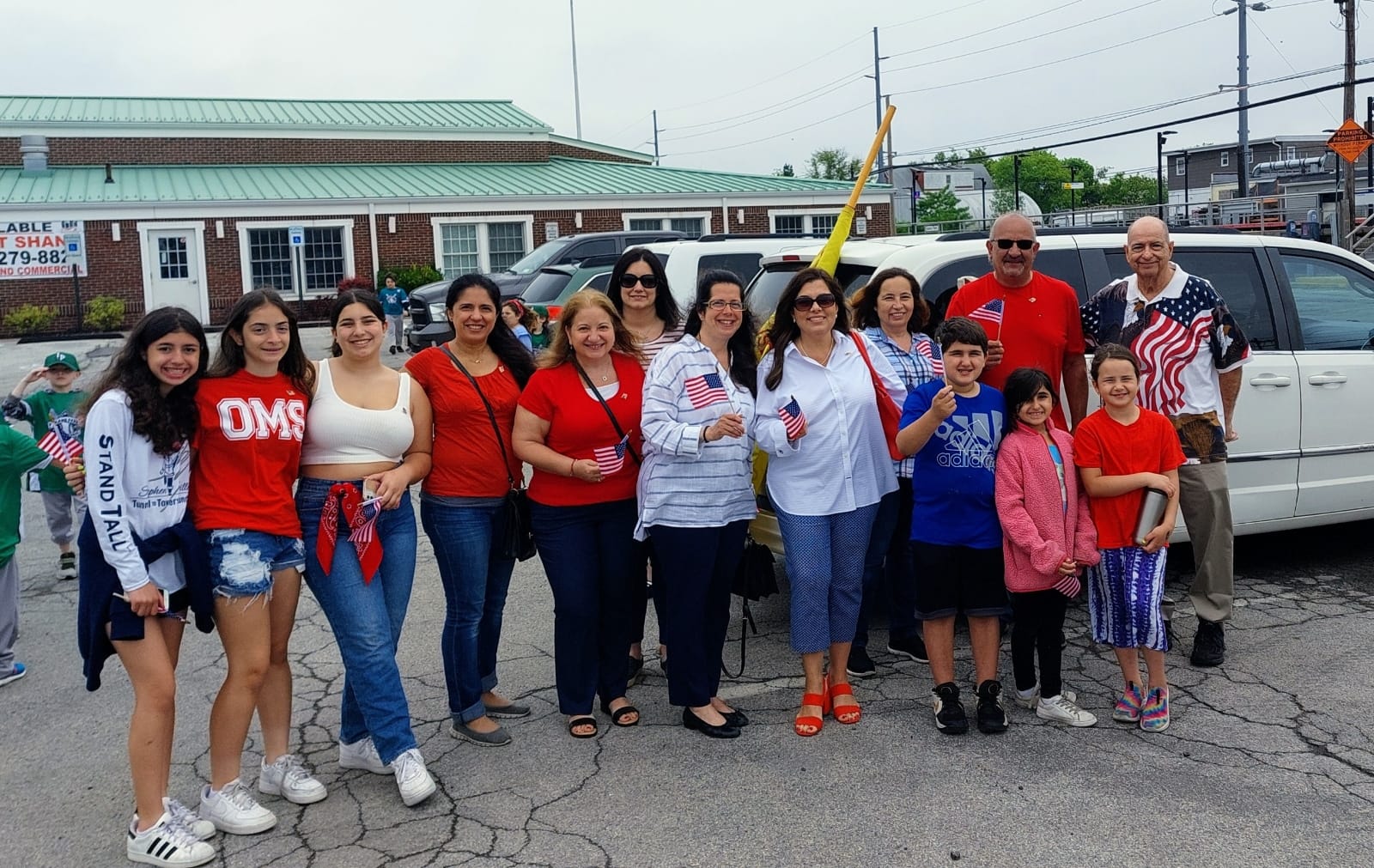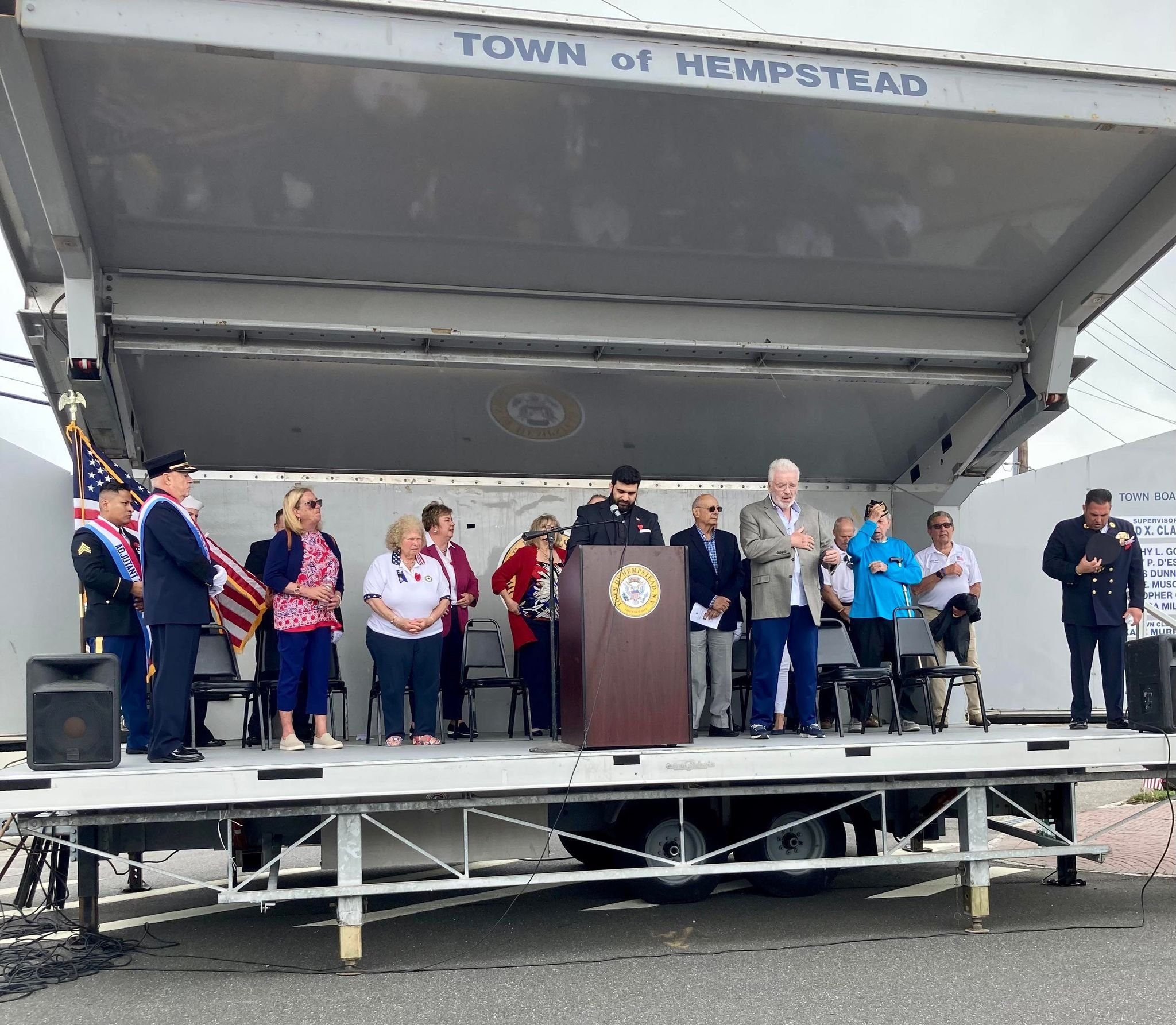 ---
May 20-22, 2022
Greek Spring Festival a taste of Greece in Island Park!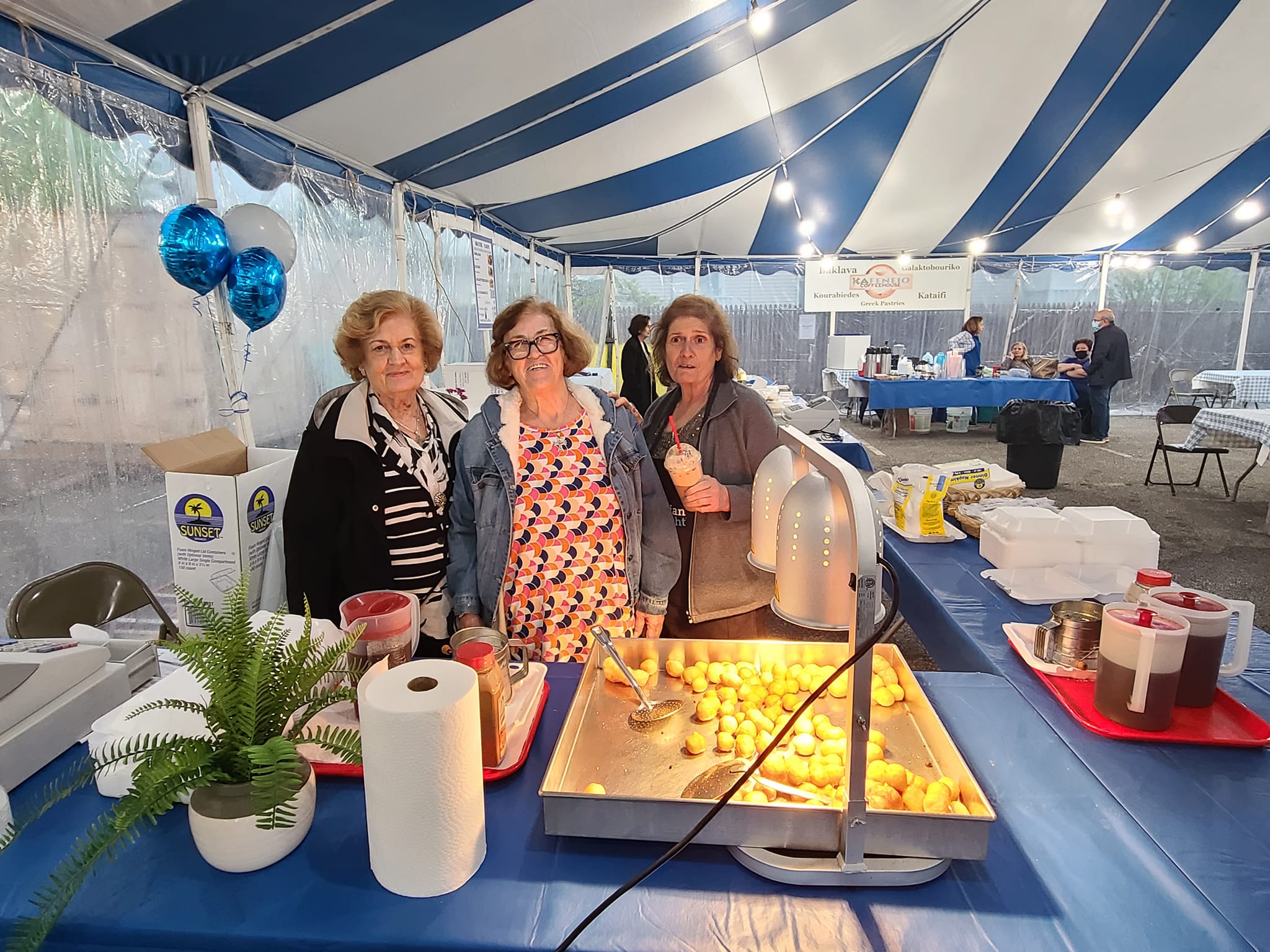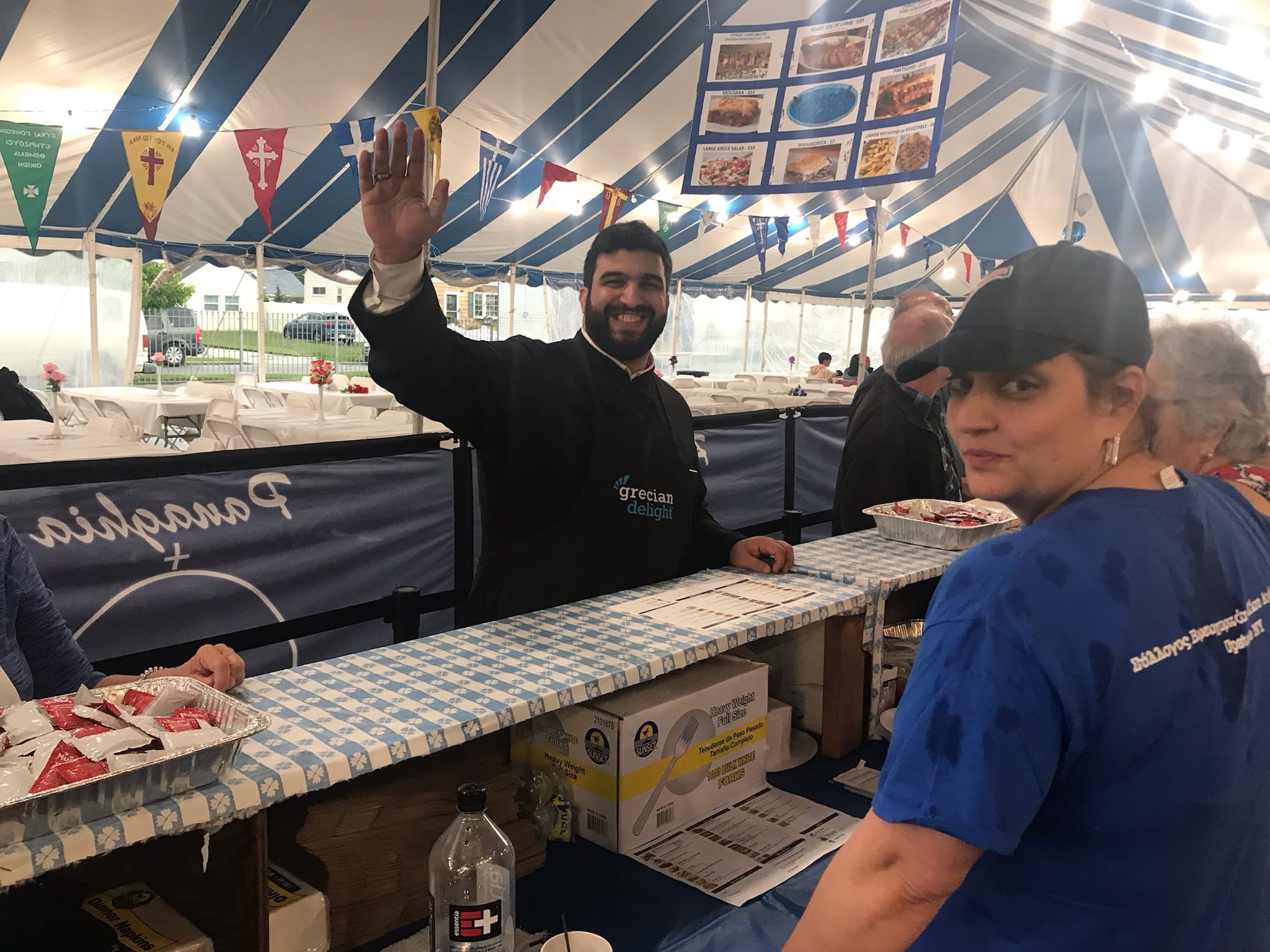 ---
May 6, 2022
A fun Comedy Night with Basile at Laterna Restaurant!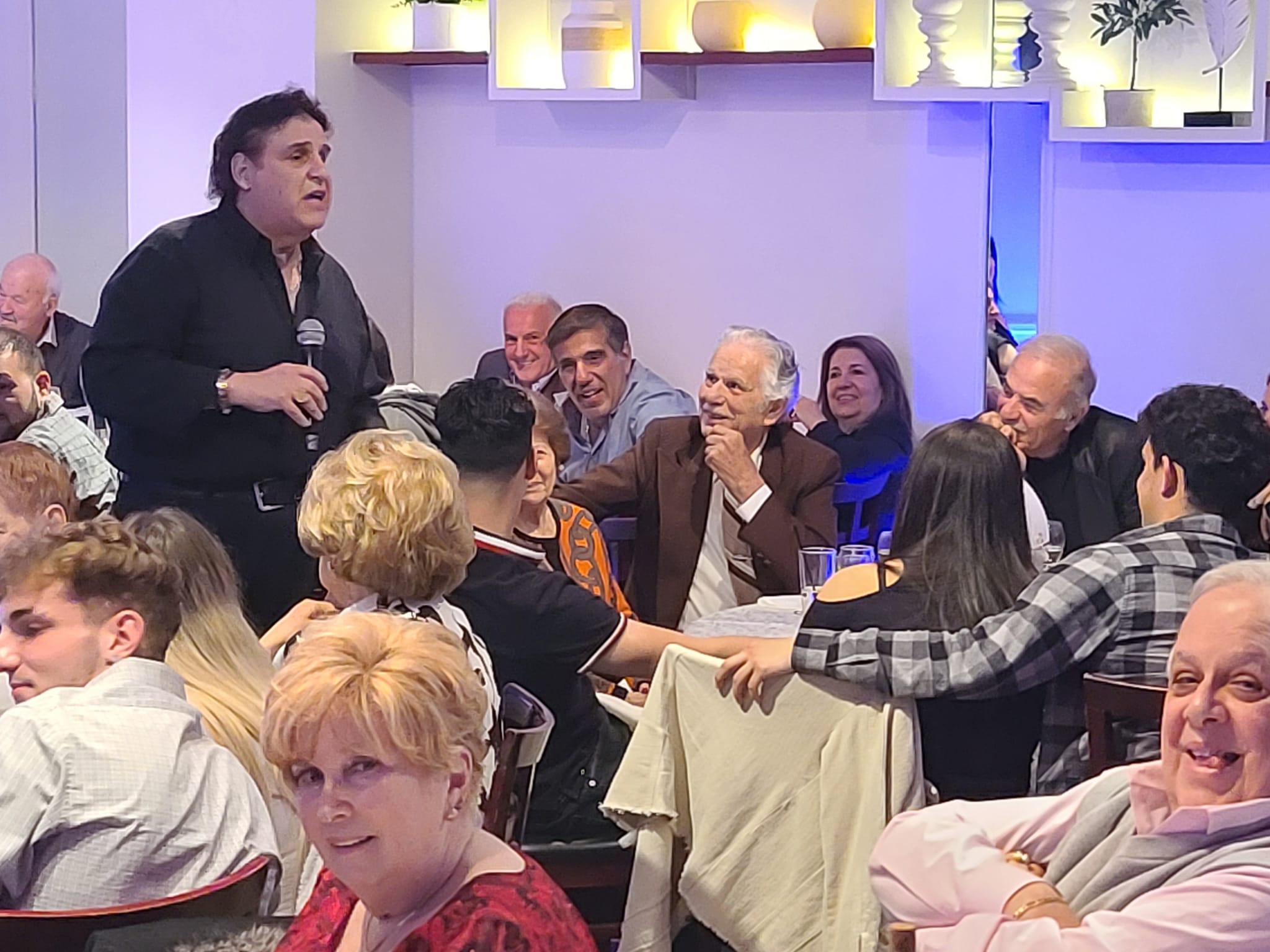 ---
May 1, 2022
Panaghia youth enjoyed a fun day of games, egg hunt, and kite flying!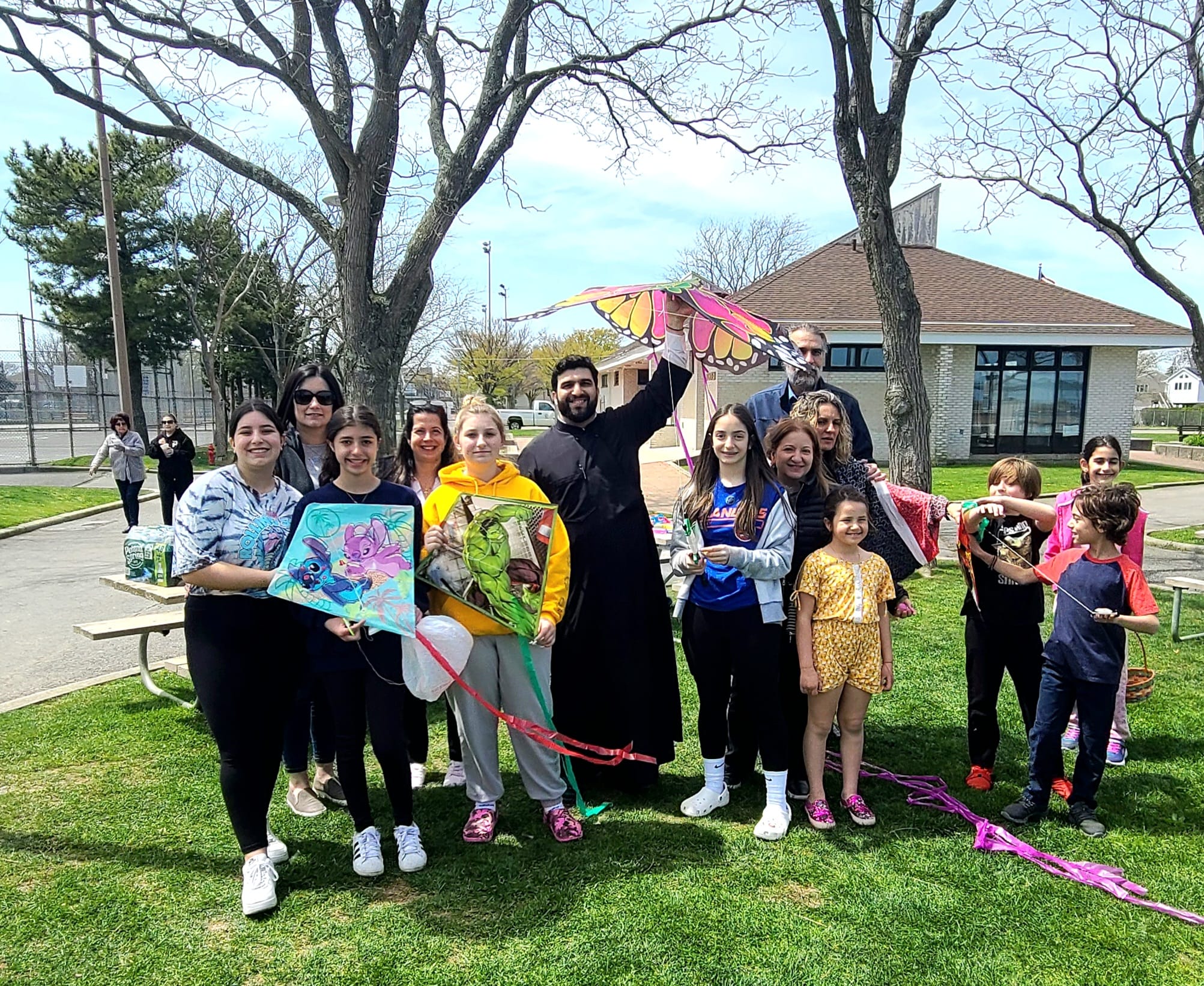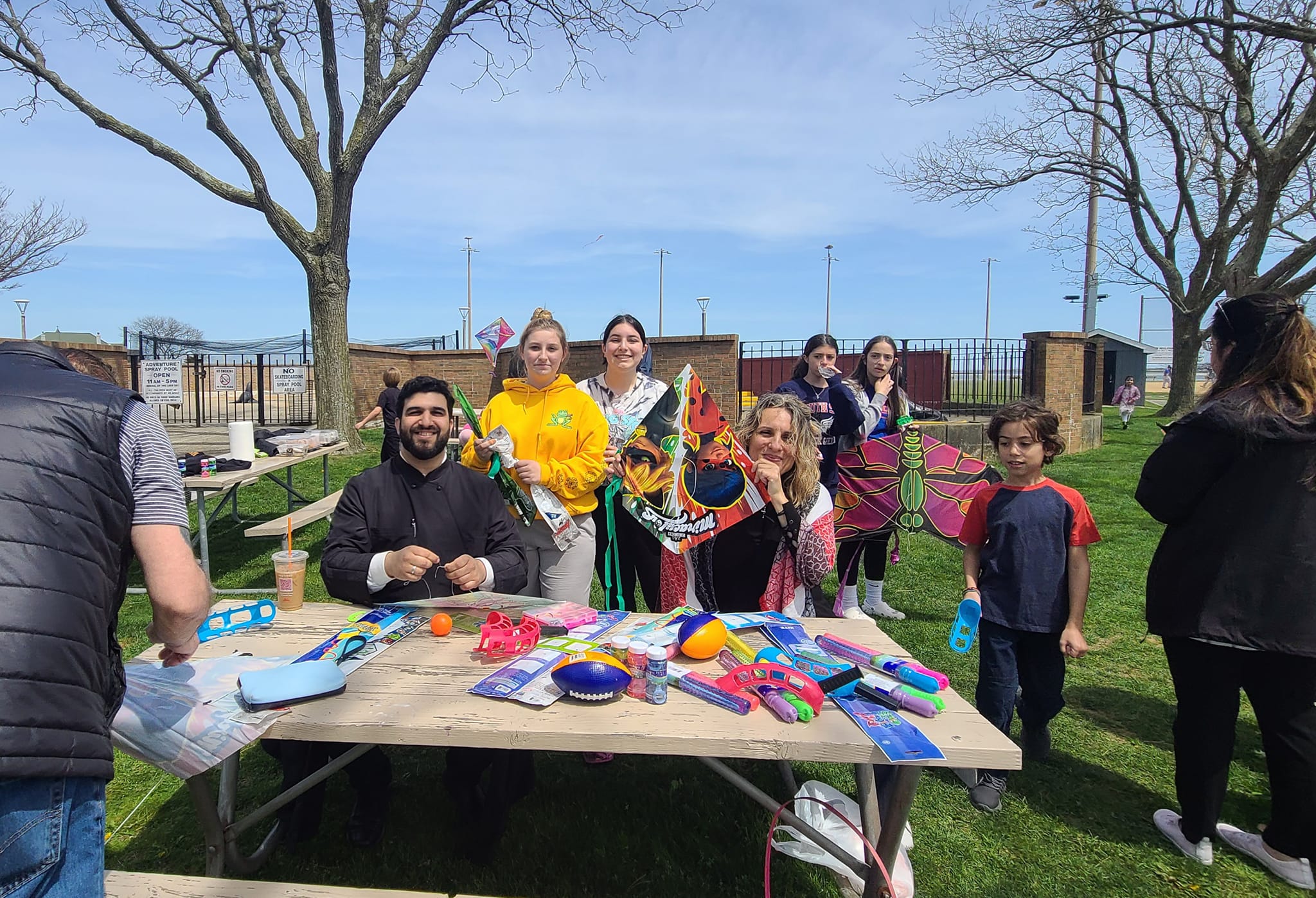 ---
April 29, 2022
Tsipouro Mezzedes Night at Panaghia of Island Park as we celebrate the feast of Saint George.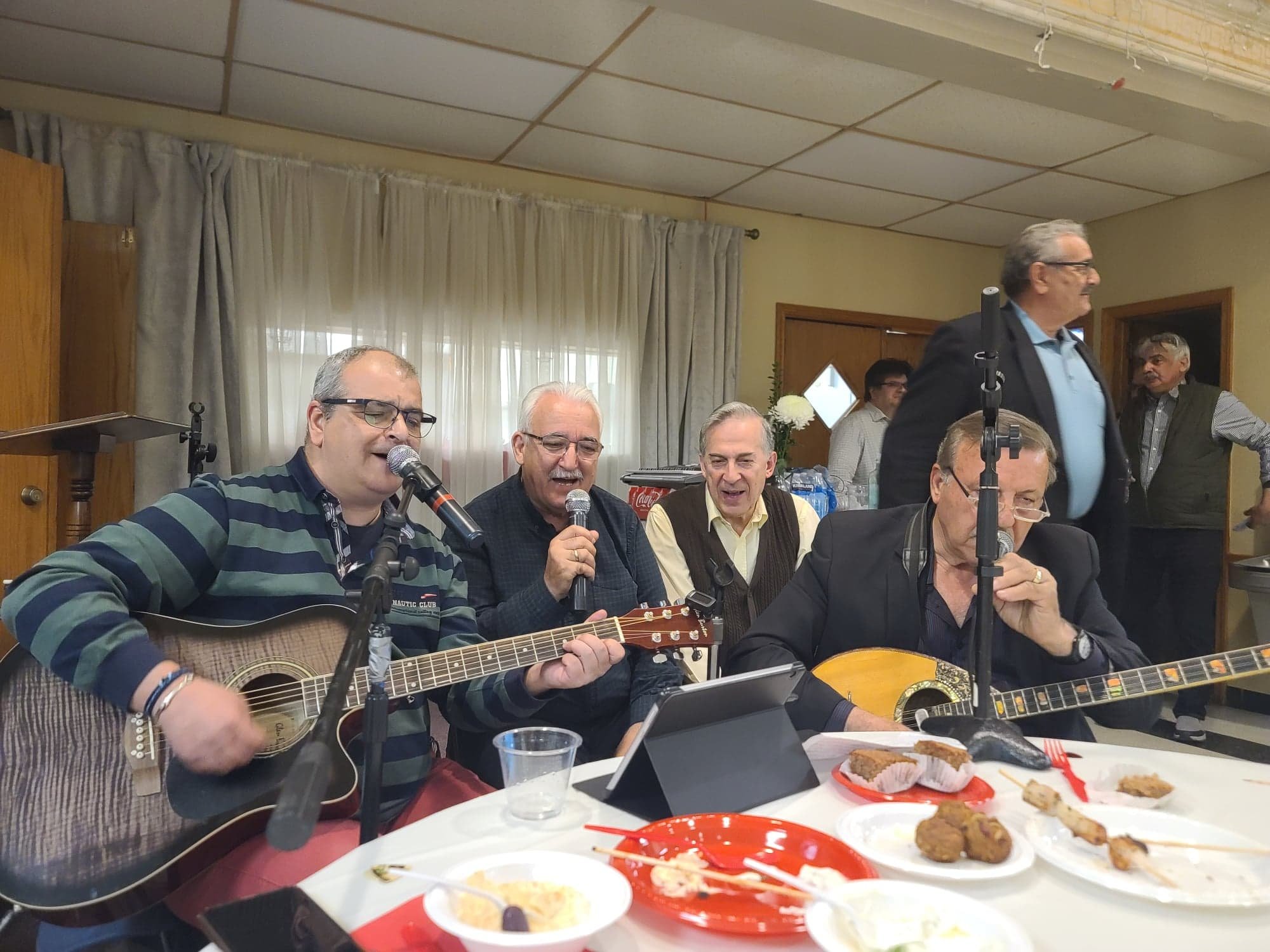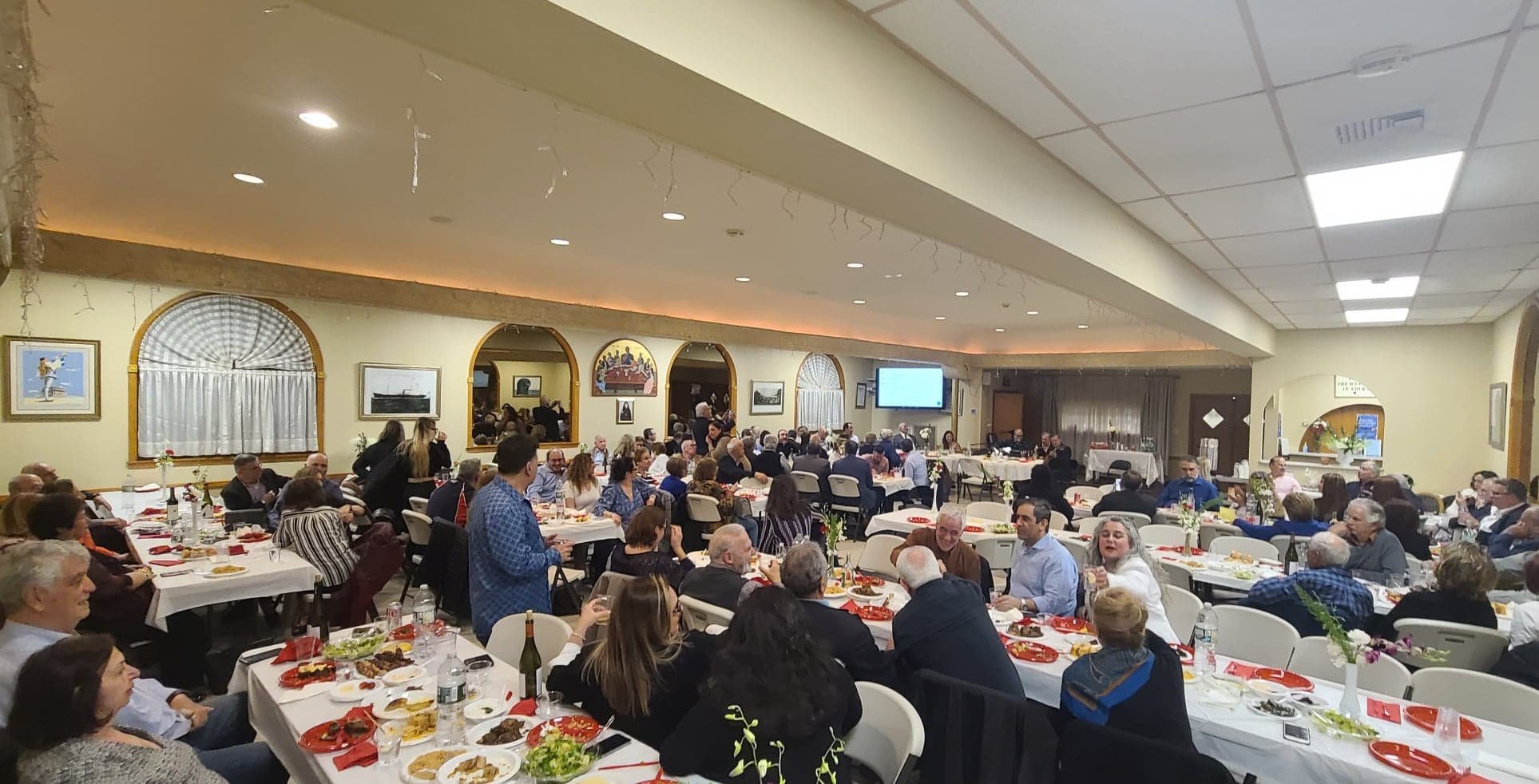 ---
April 22, 2022
Holy Friday Evening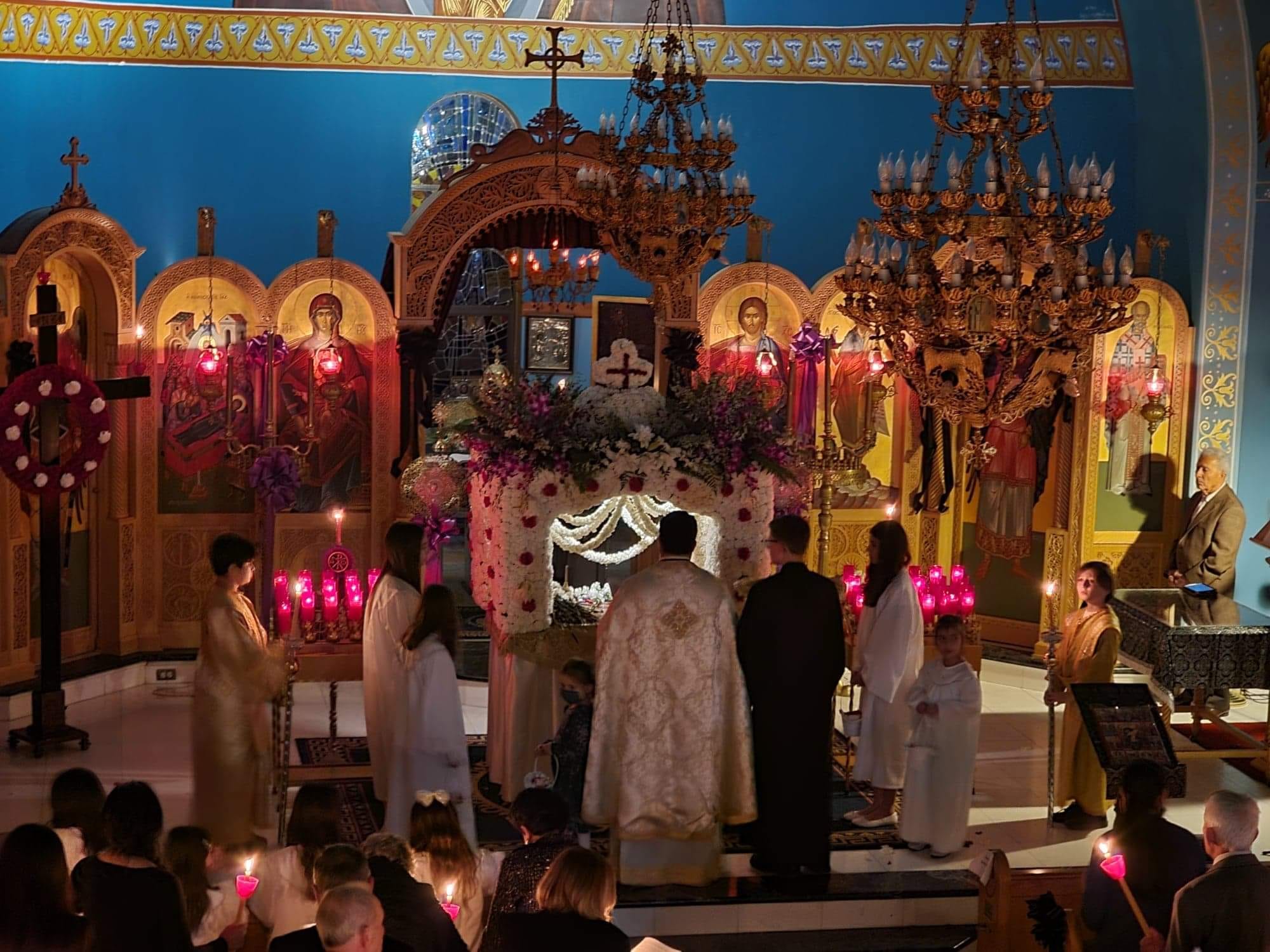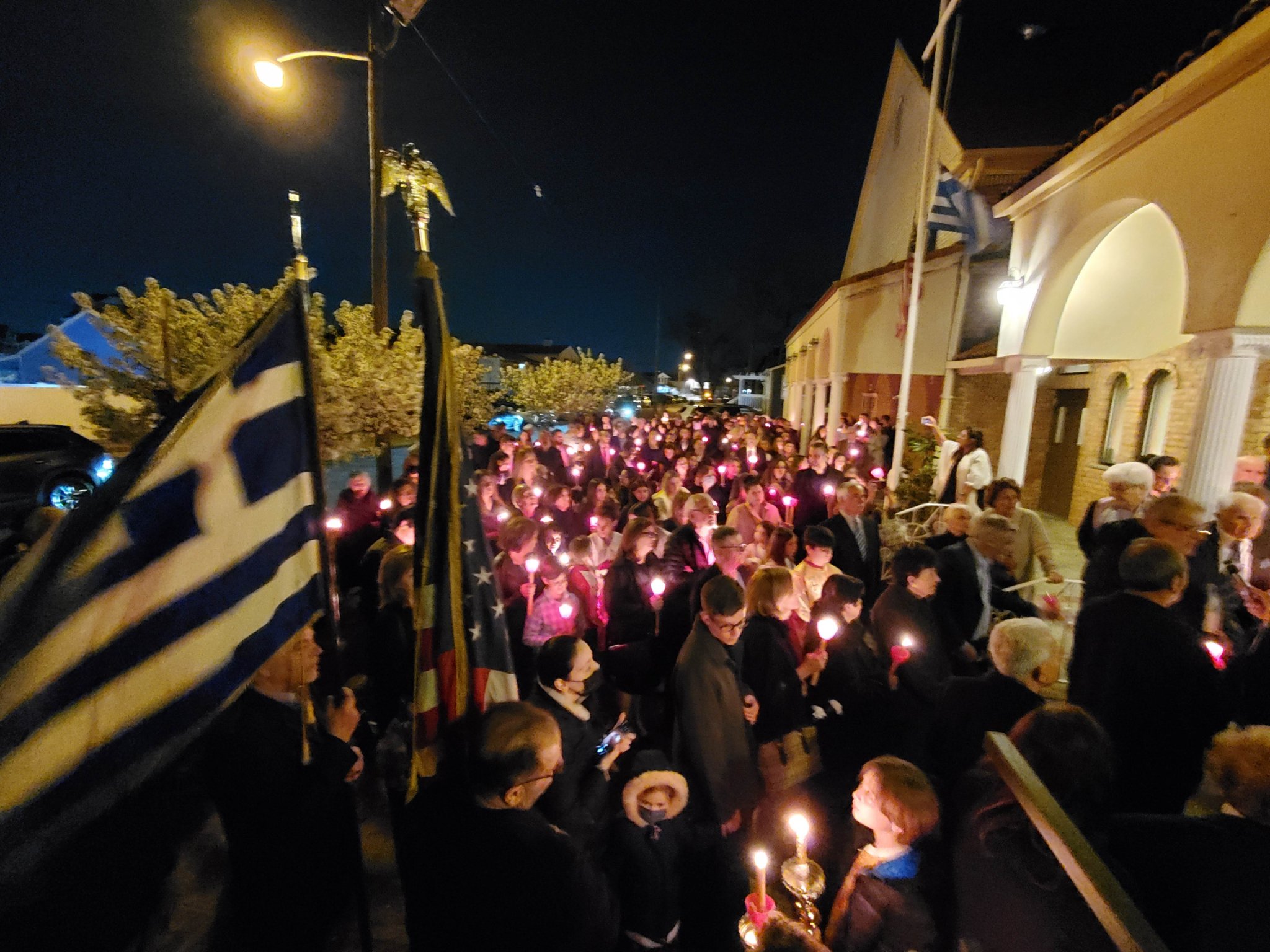 ---
April 22, 2022
Holy Friday Afternoon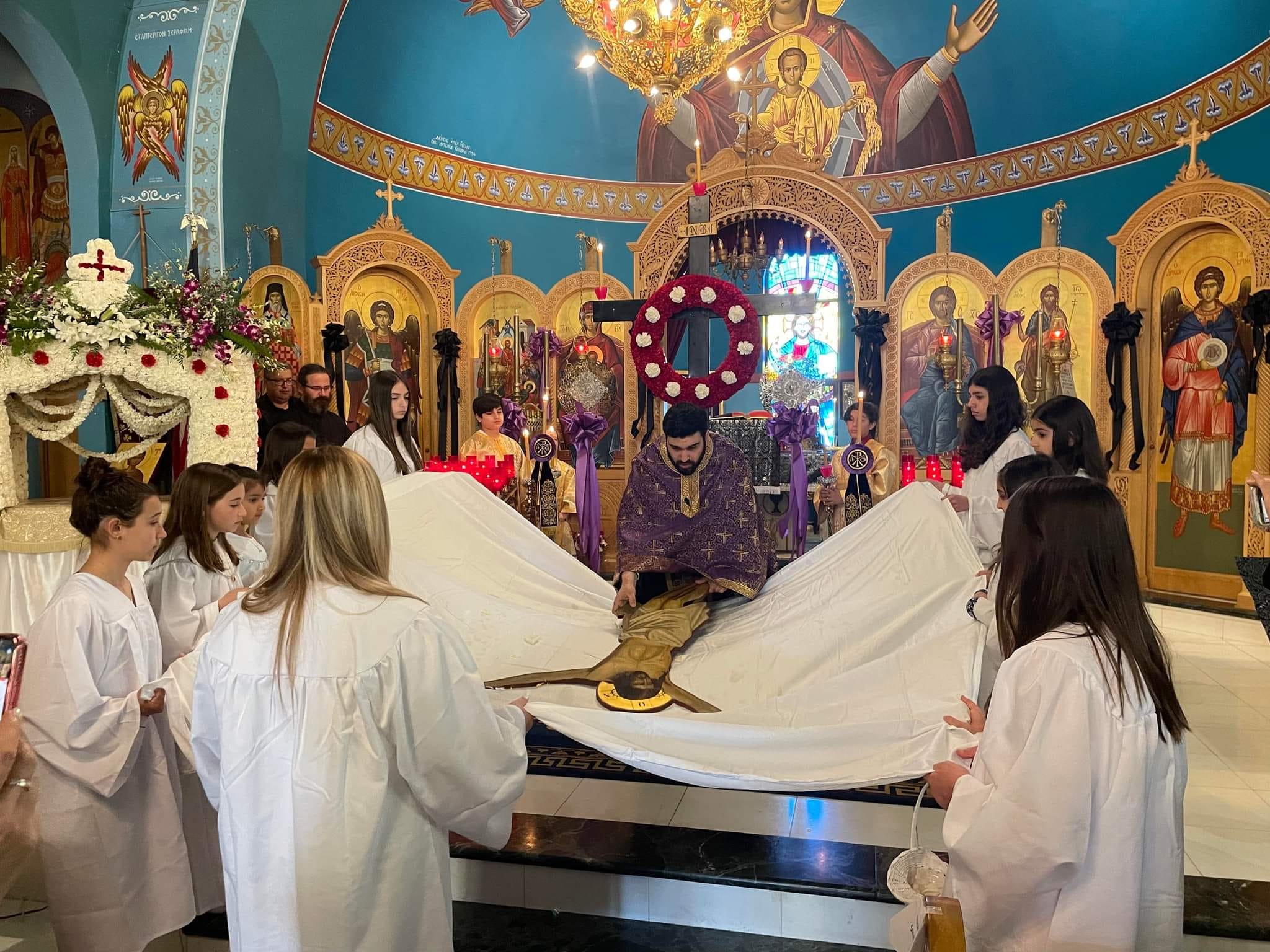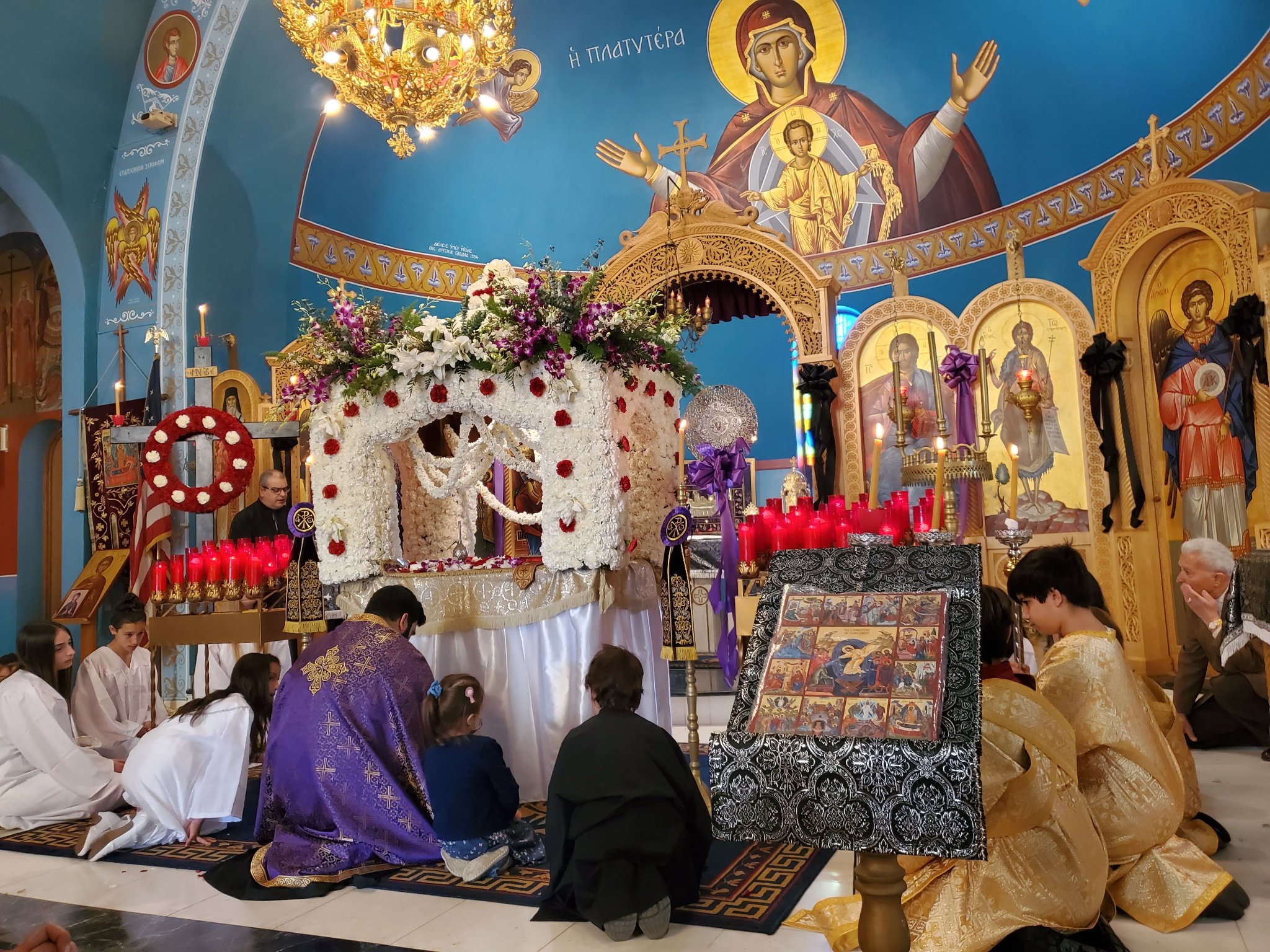 ---
April 21, 2022
Preparing our Epitaphio after the service of the Holy Passion. All is ready for the most solemn day of the year.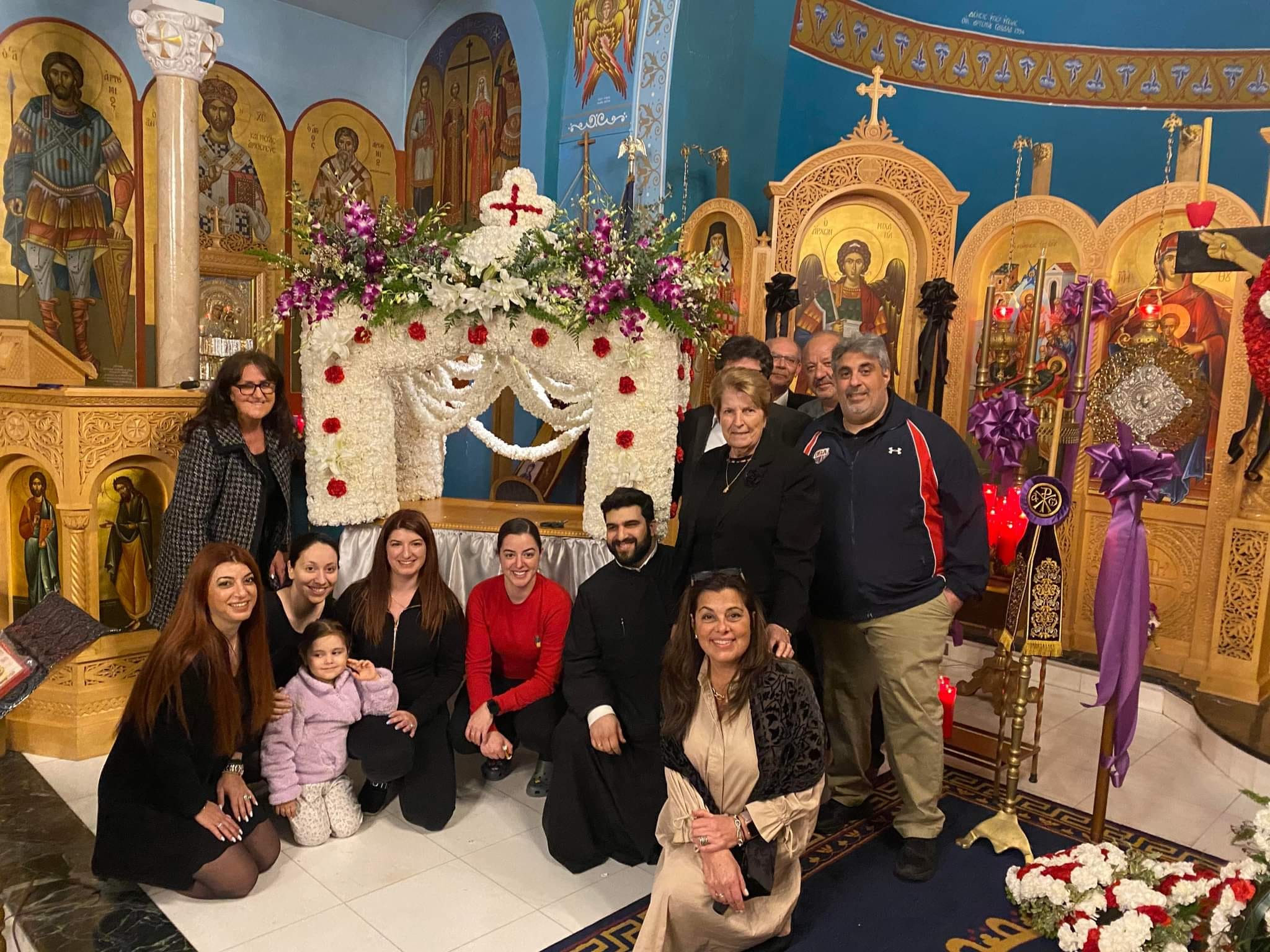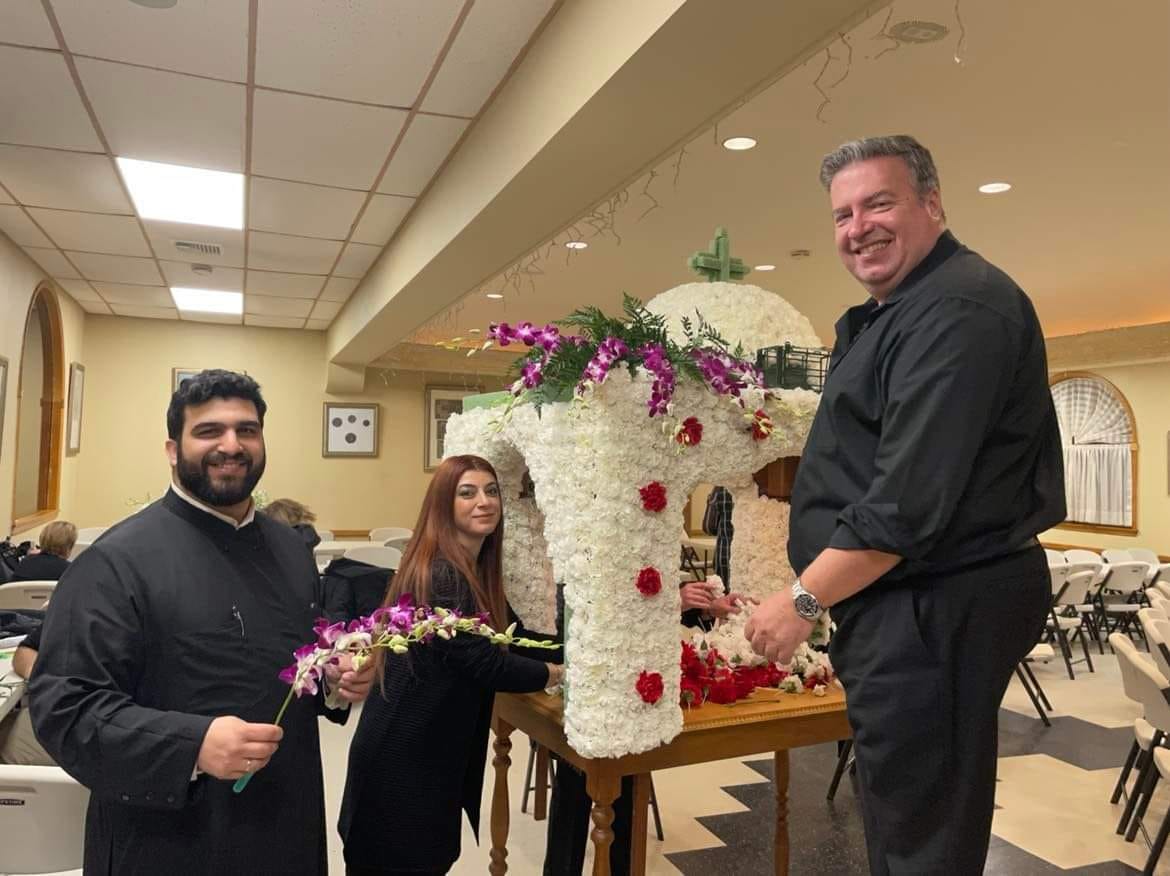 ---
April 21, 2022
The service of the Holy Passion of Christ.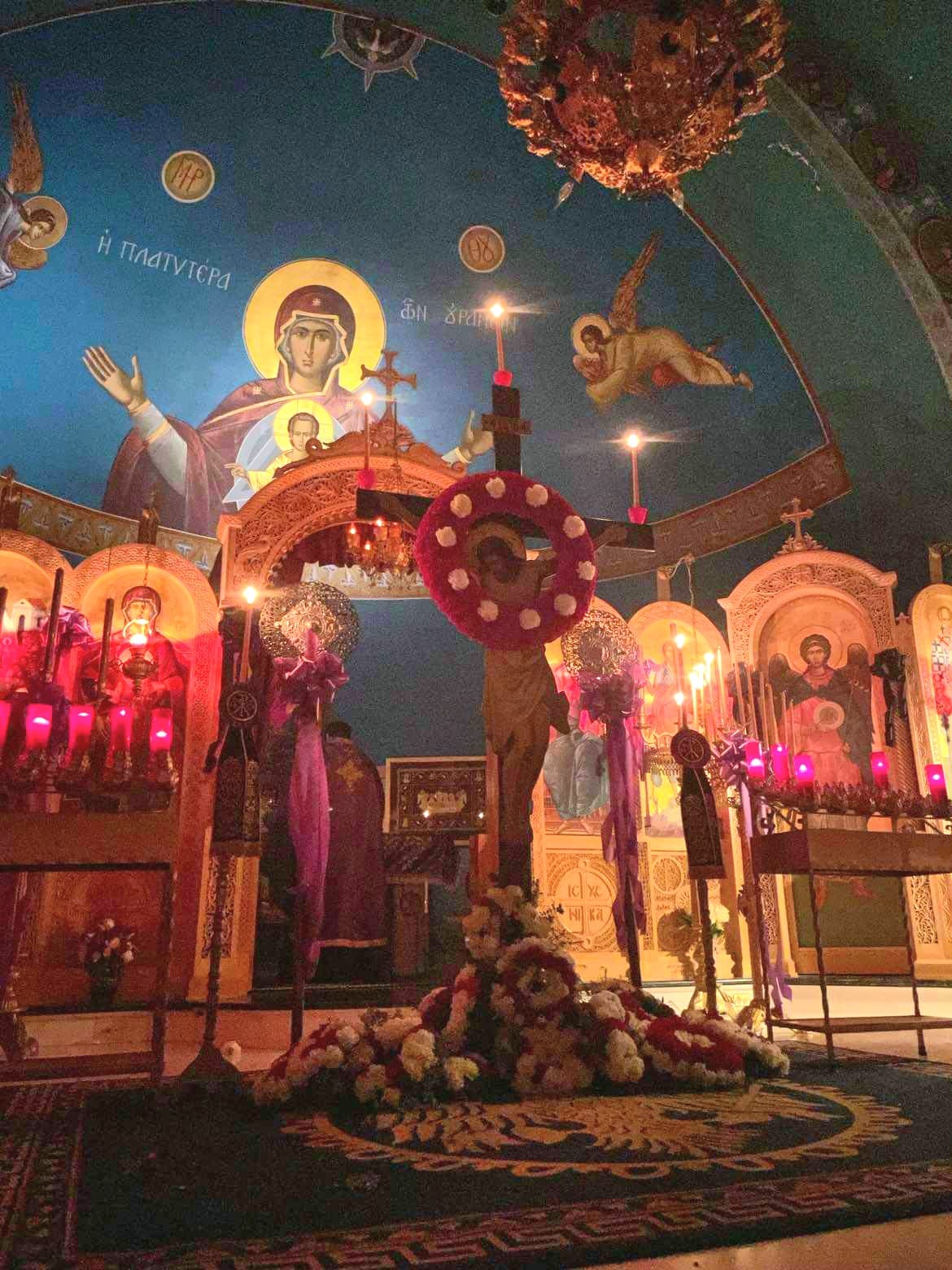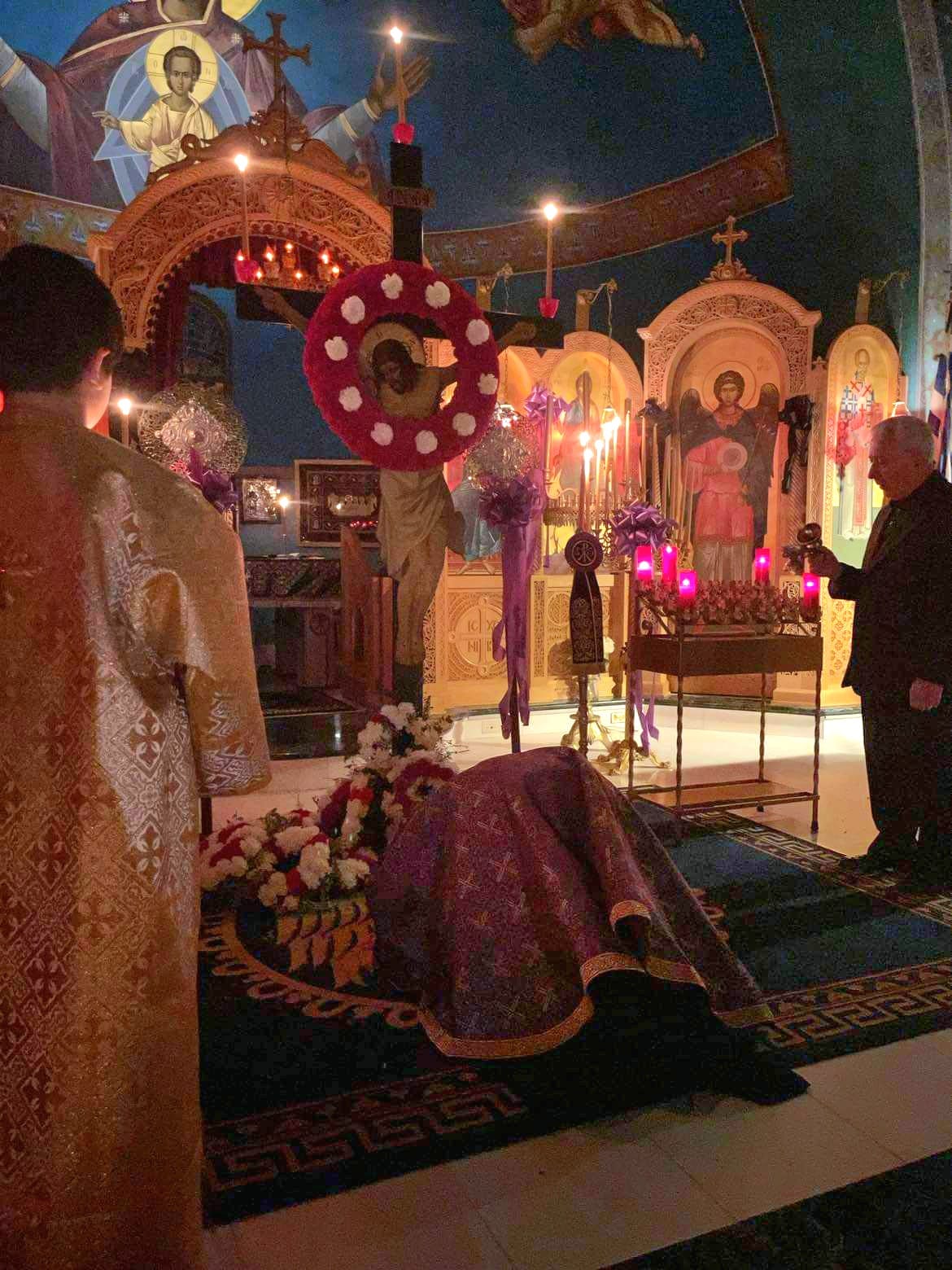 ---
April 20, 2022
Our youth preparing flowers and wreaths for the Cross of Christ.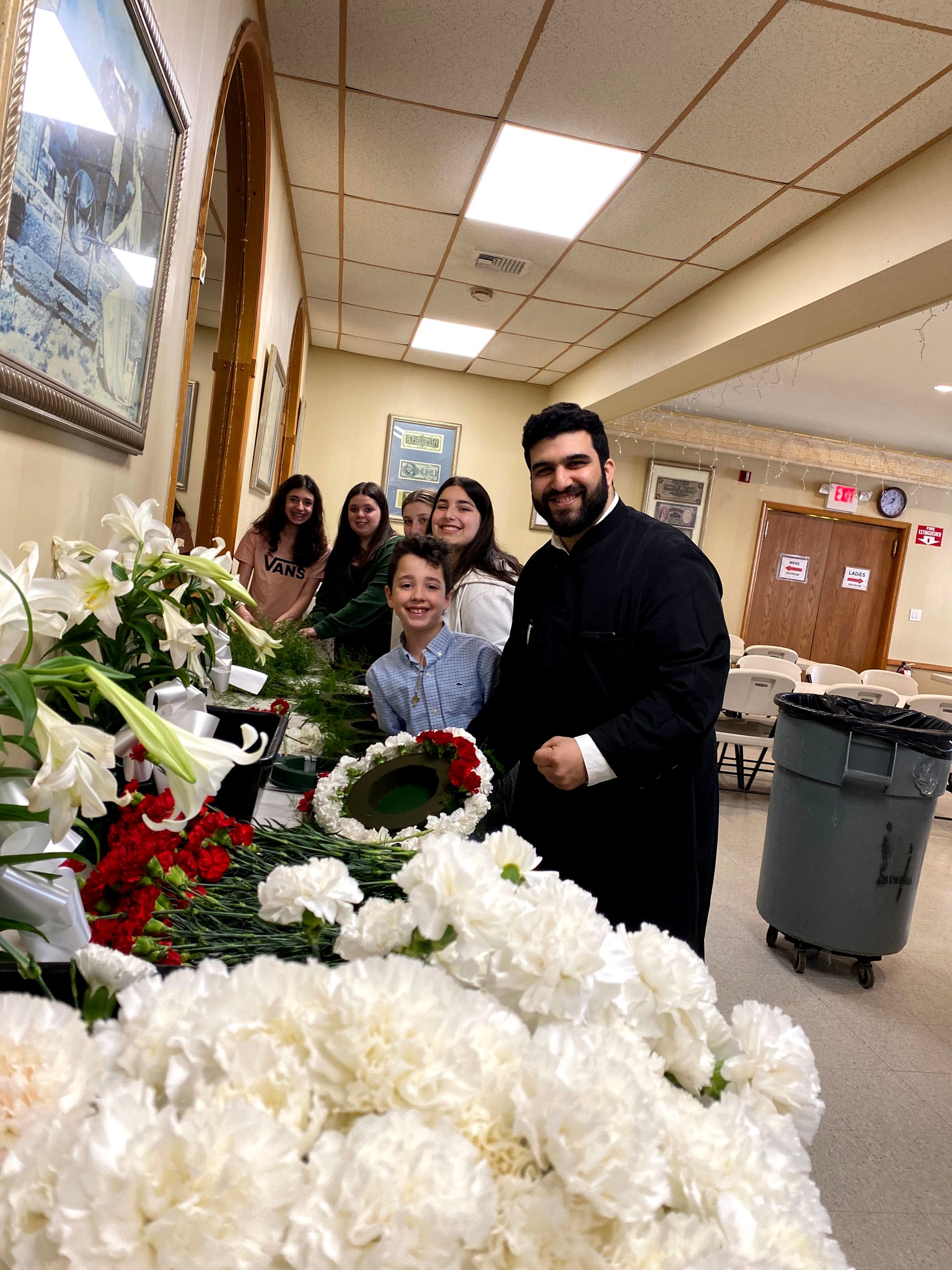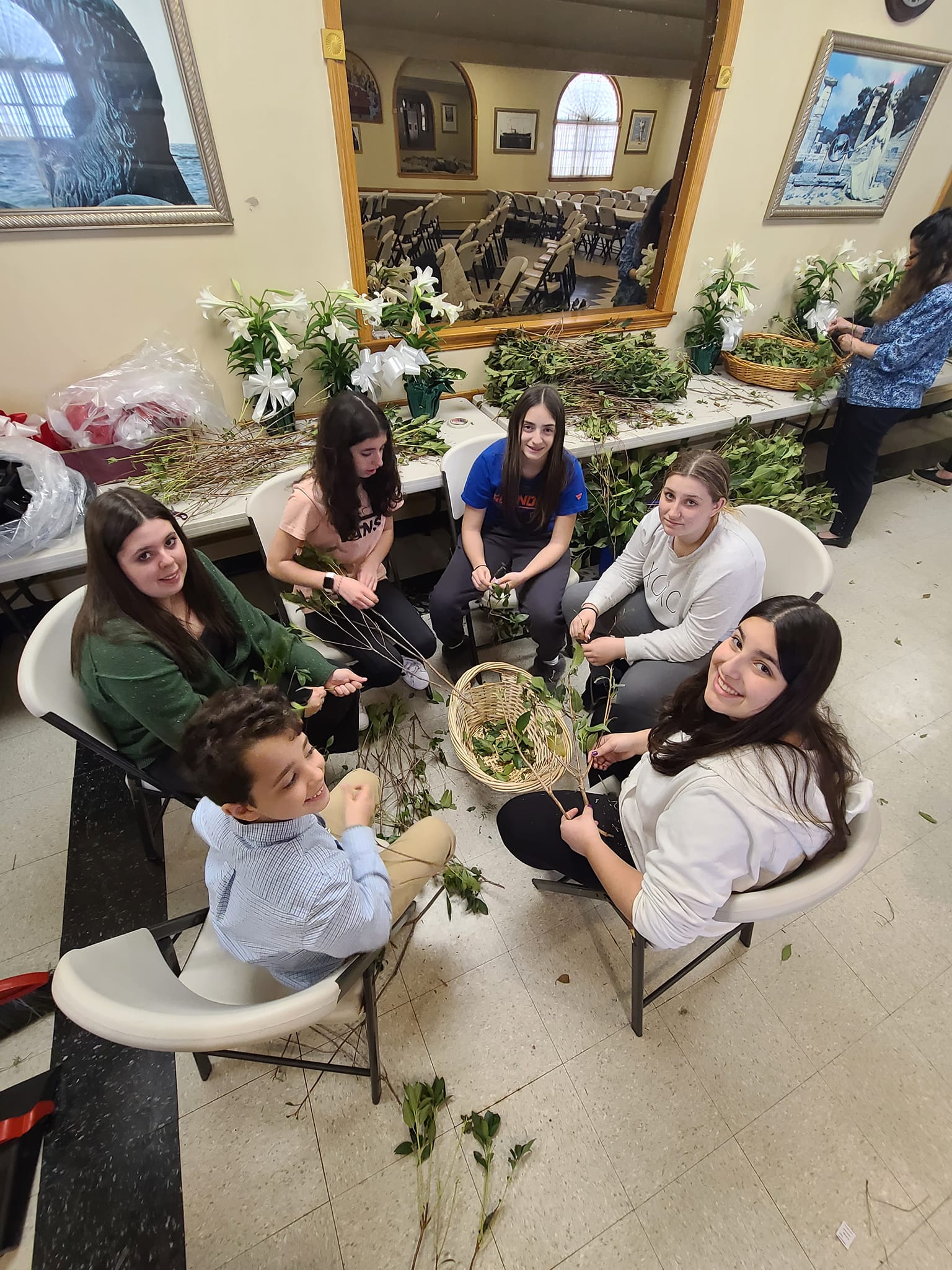 ---
April 20, 2022
From the Sacrament of Holy Unction. Praying for health and healing with our Panaghia family.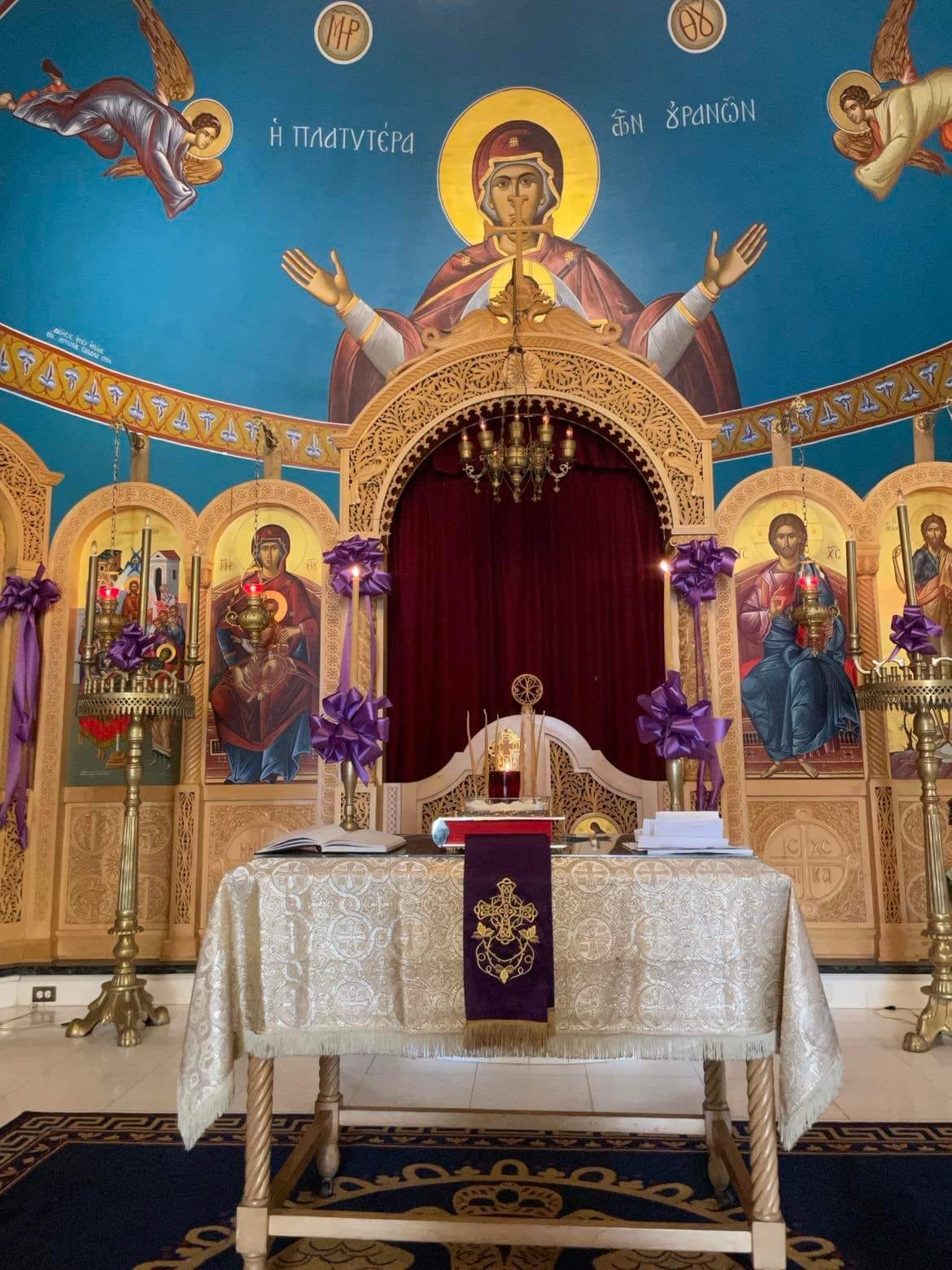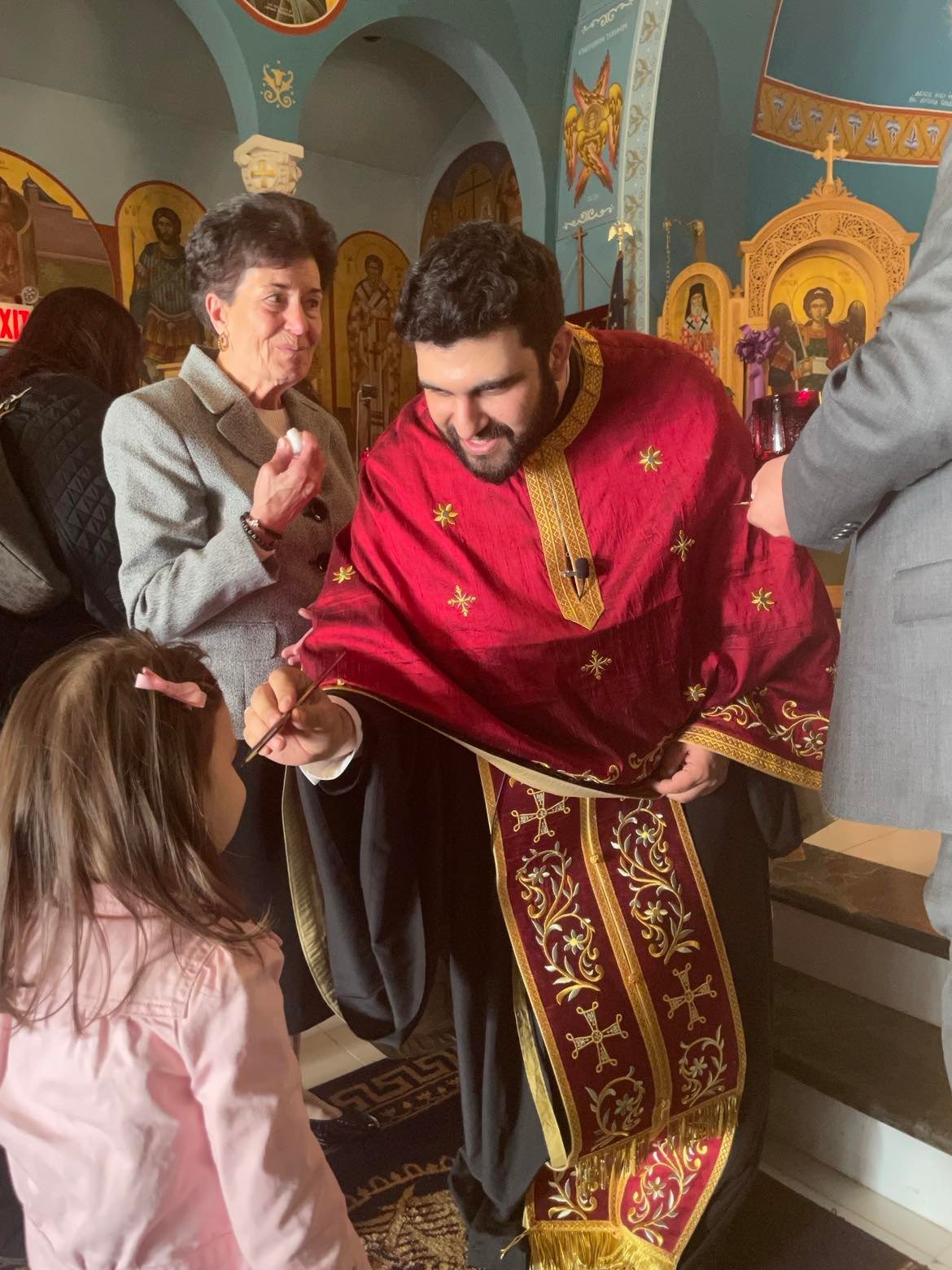 ---
April 17, 2022
Scenes from Palm Sunday. Hosanna in the highest! Blessed is He who comes in the name of the Lord!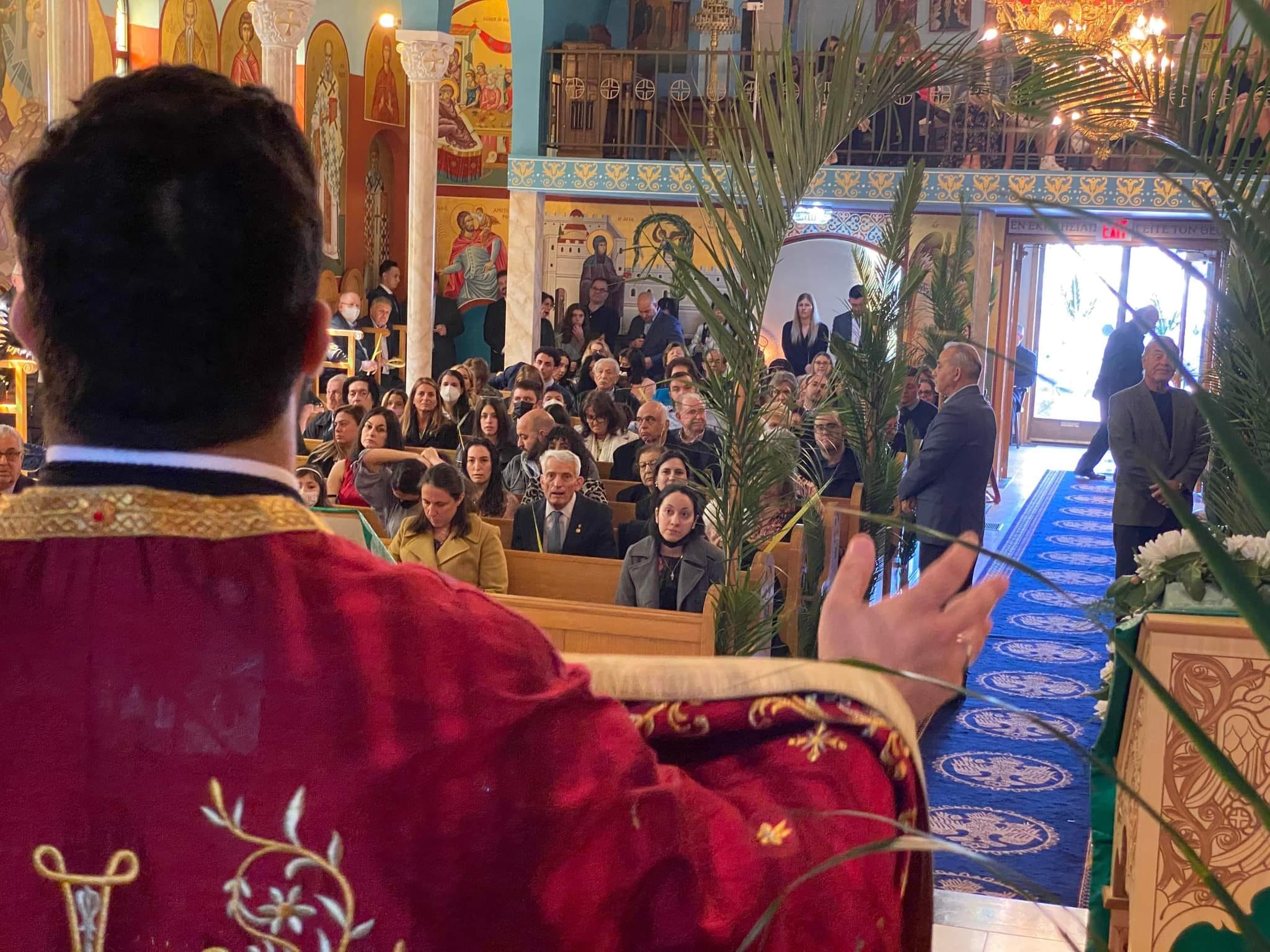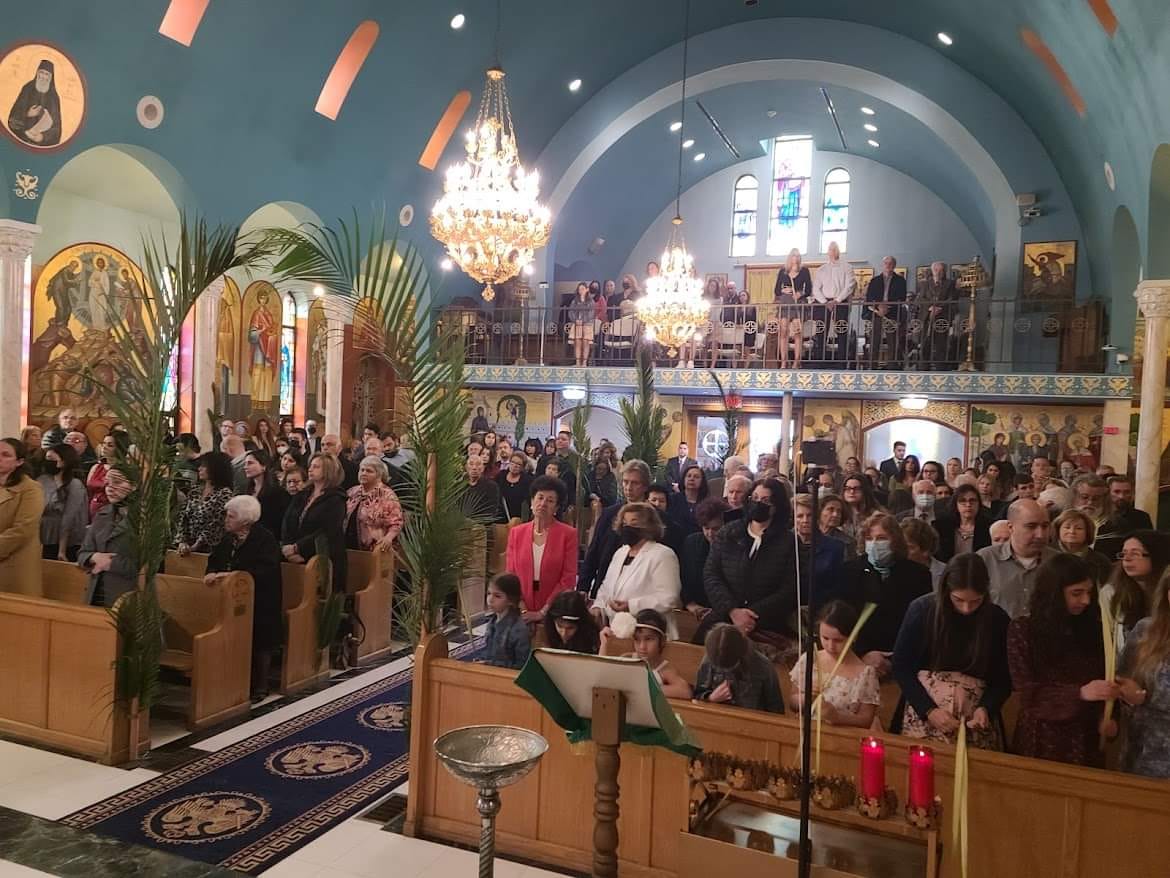 ---
April 16, 2022
Folding our palm crosses in preparation for Christ's entry into Jerusalem.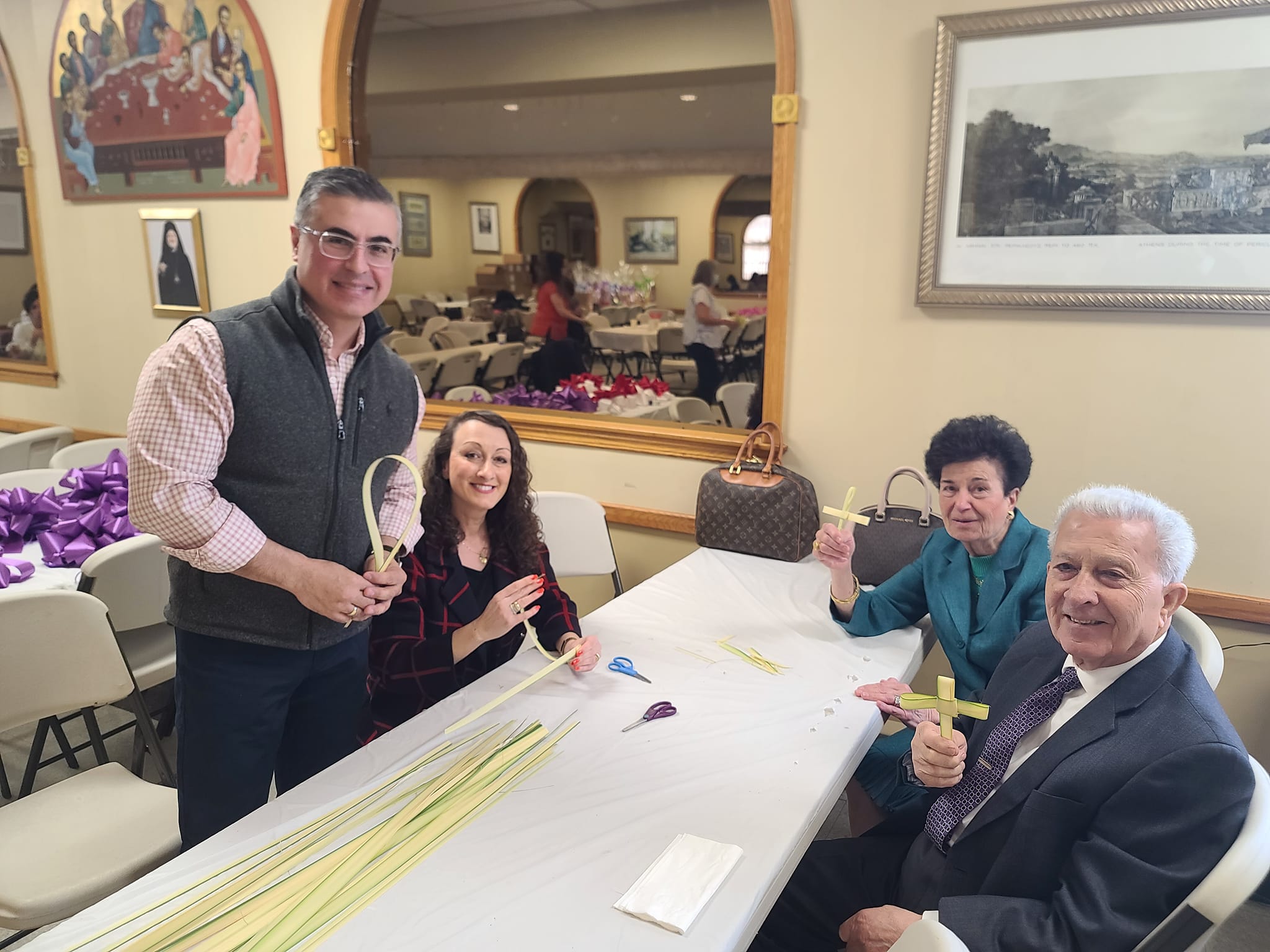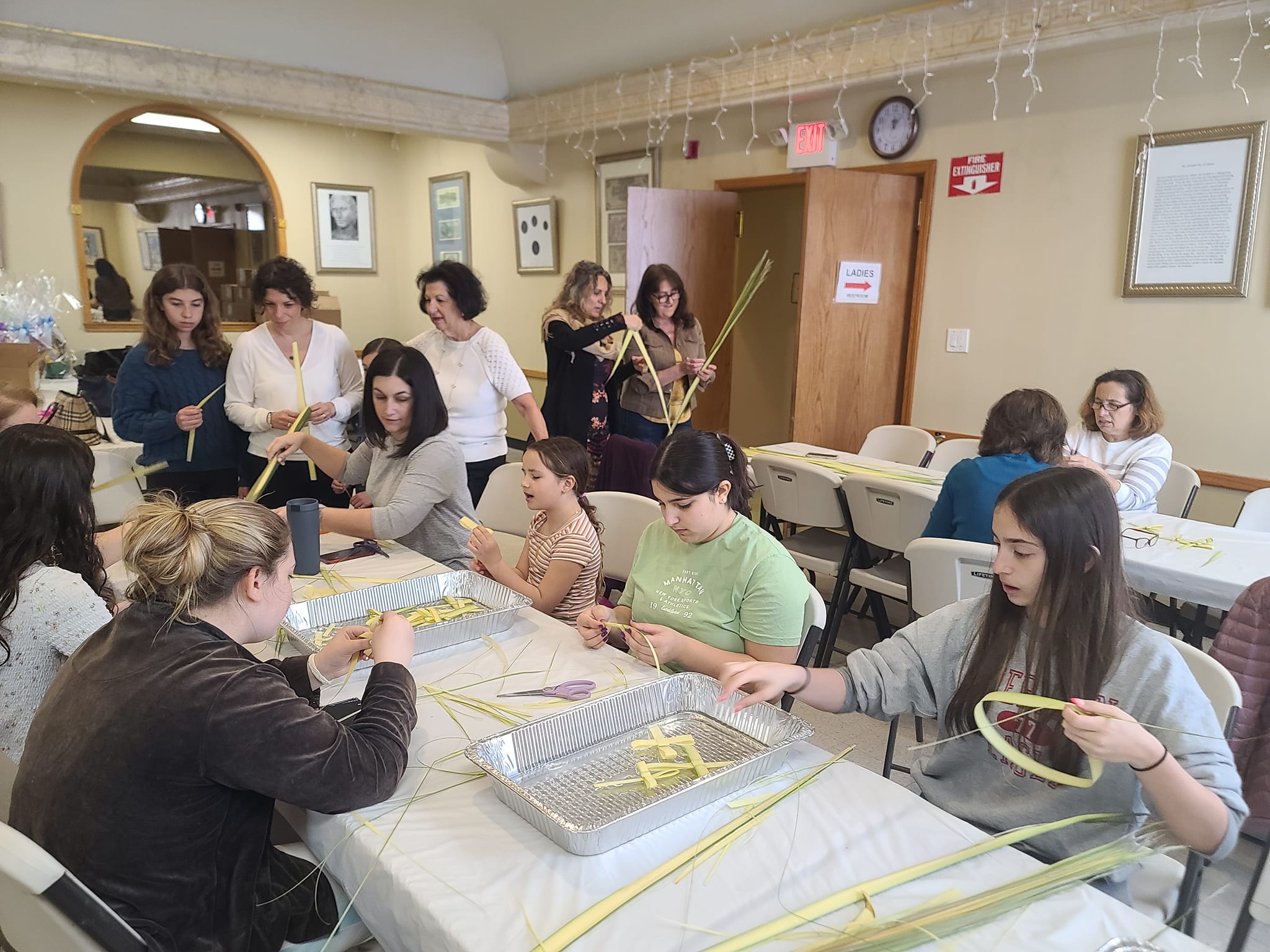 ---
April 15, 2022
Presvytera Dimitra showing our Greek school students how to make Empty Tomb/Resurrection Rolls. A delicious treat with great meaning.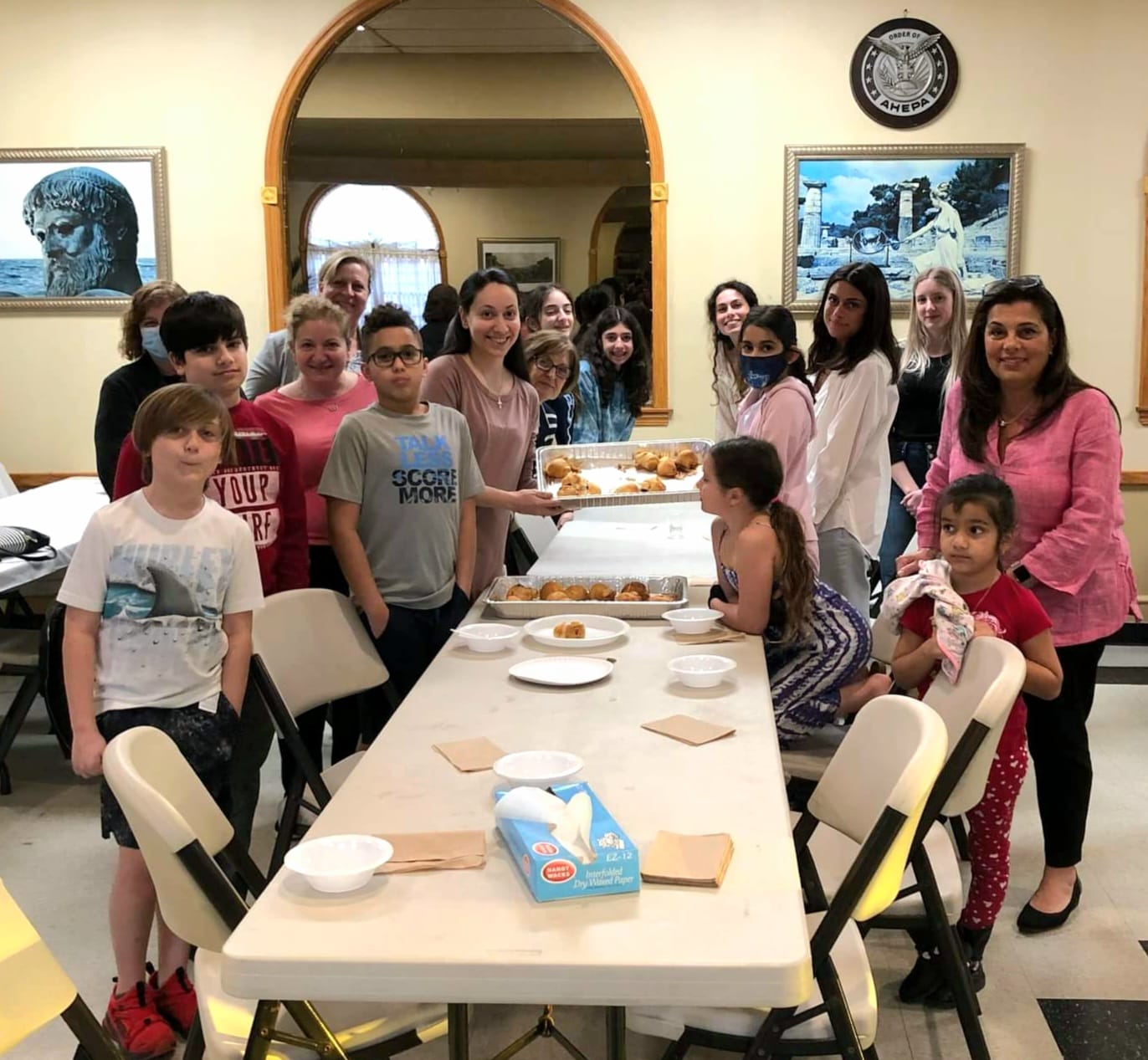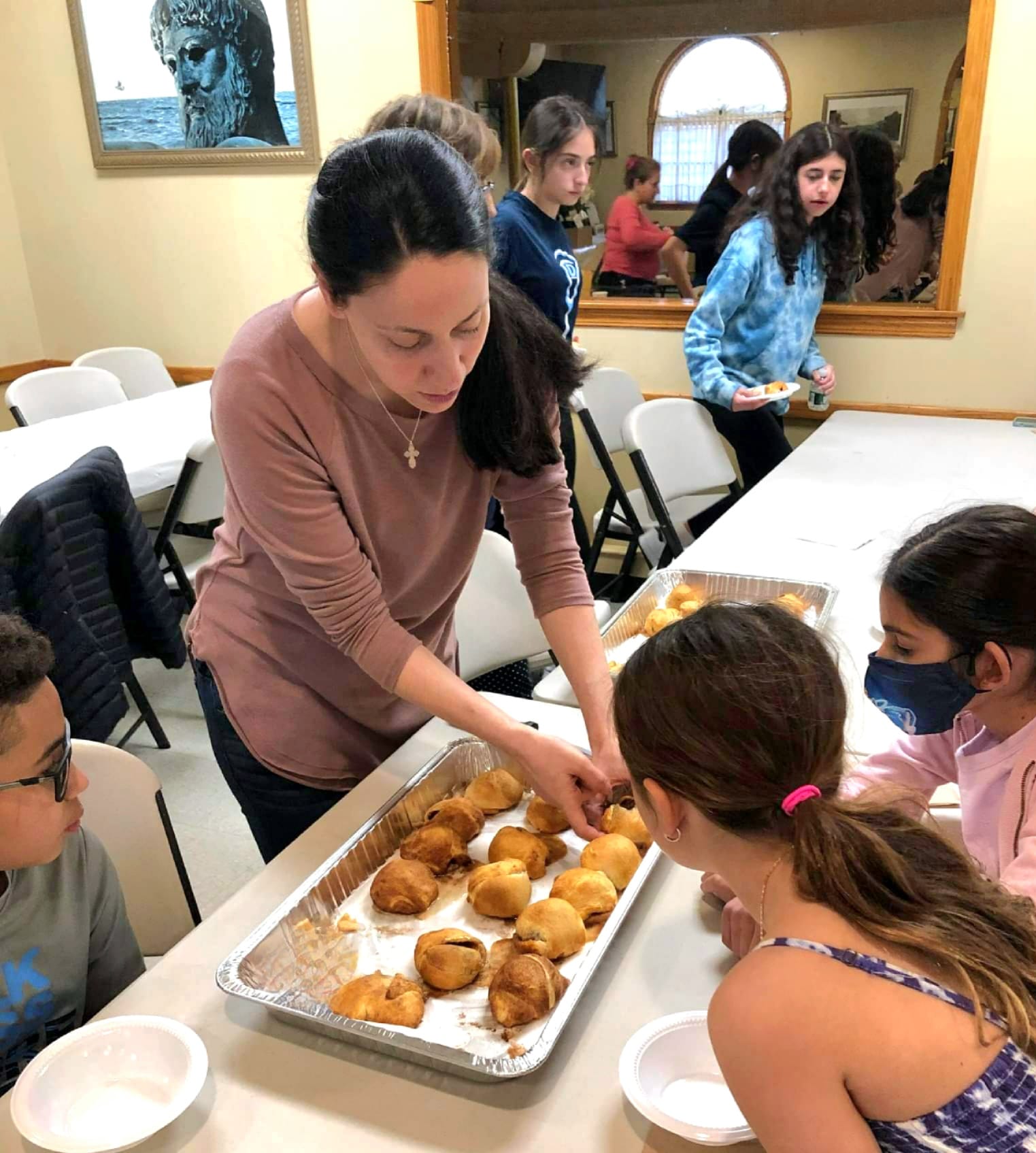 ---
April 14, 2022
Preparing our bakaliaro for our Palm Sunday Bakaliaro Luncheon.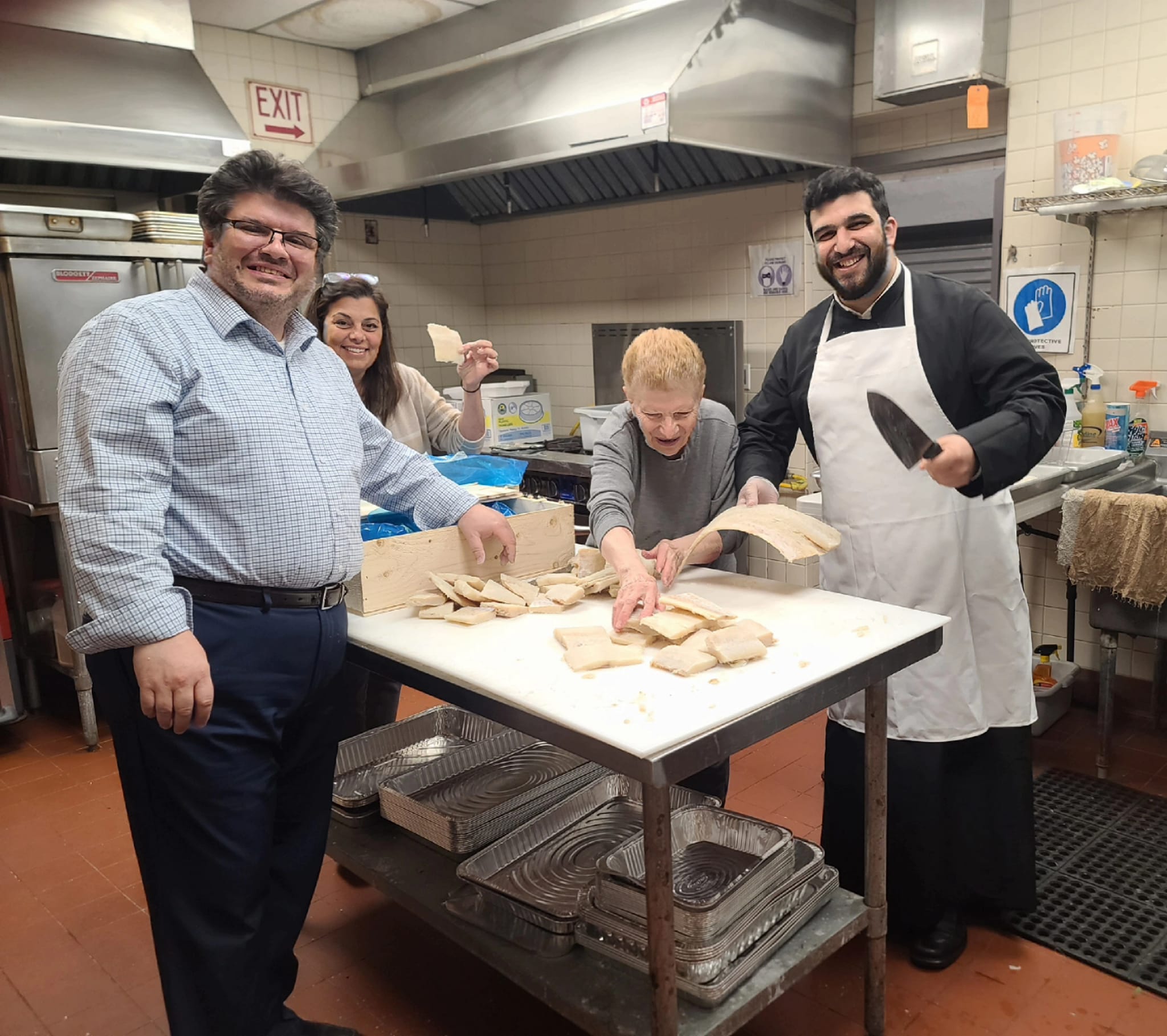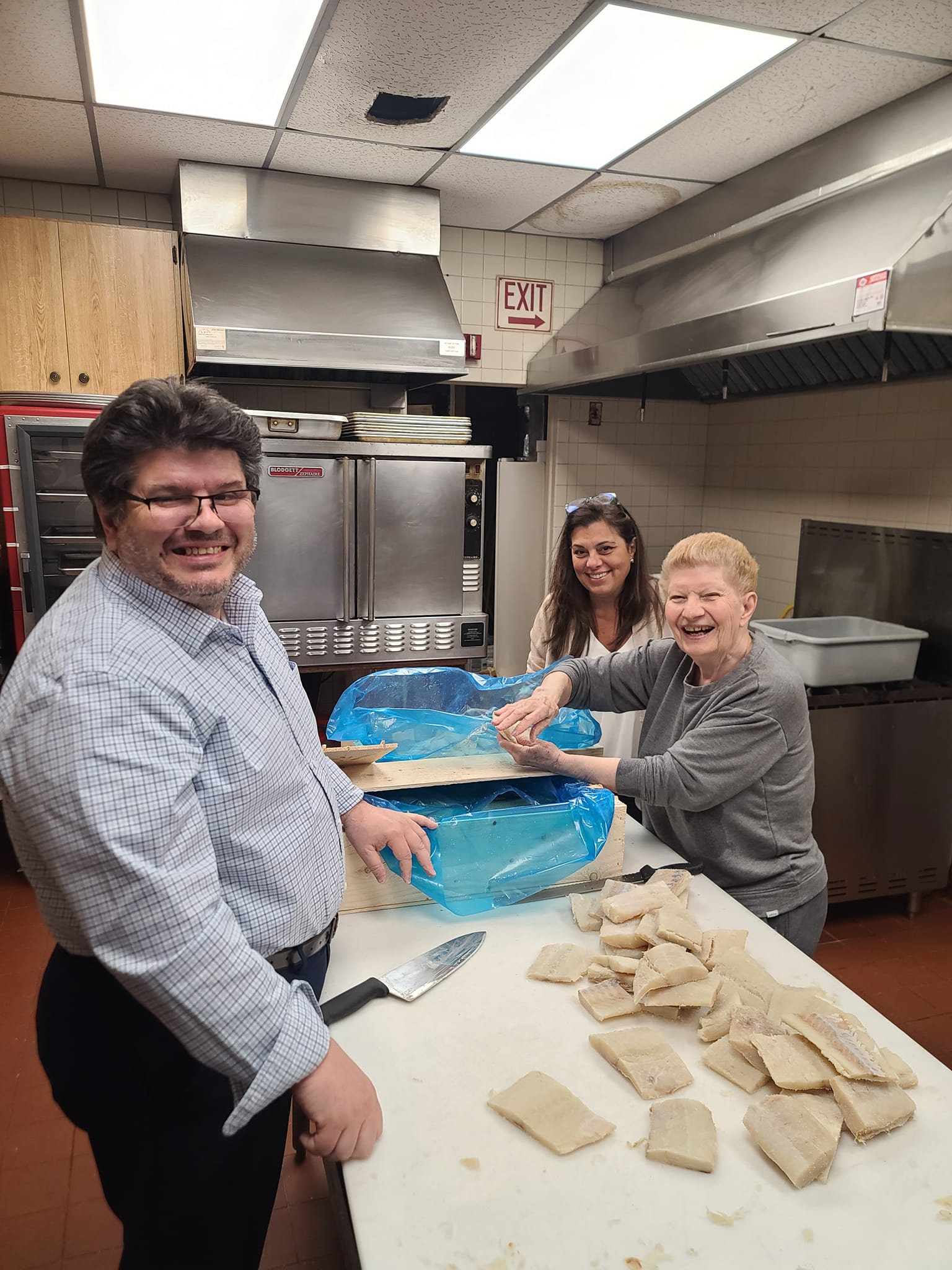 ---
April 13, 2022
Our Philoptochos Ladies preparing for our Pascha Bake Sale on Palm Sunday!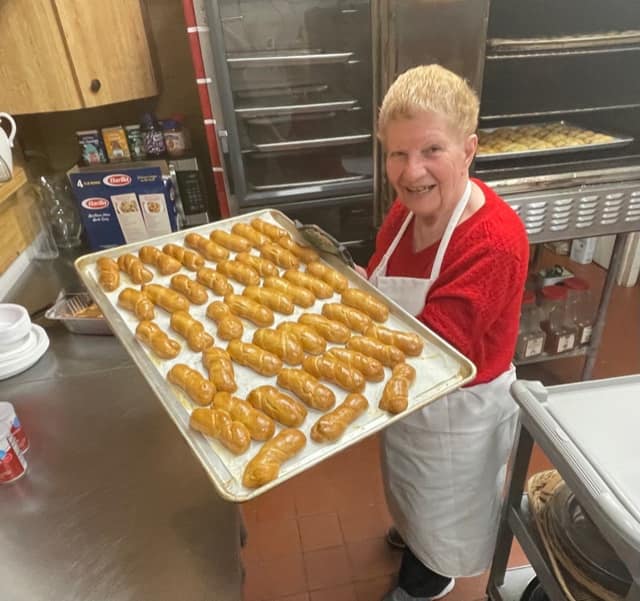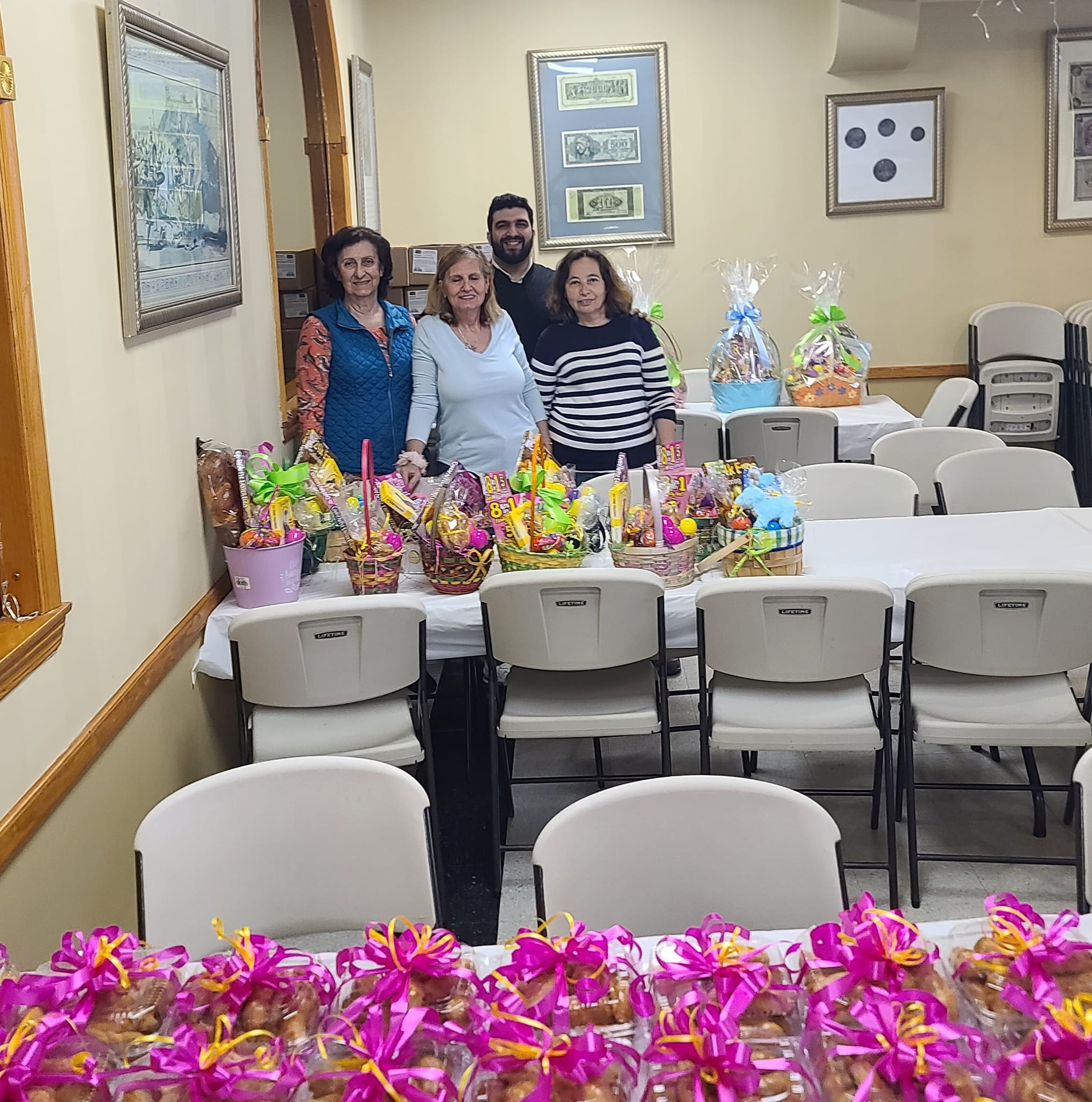 ---
April 3, 2022
What a beautiful celebration of Greek Independence presented by the students of our Greek School!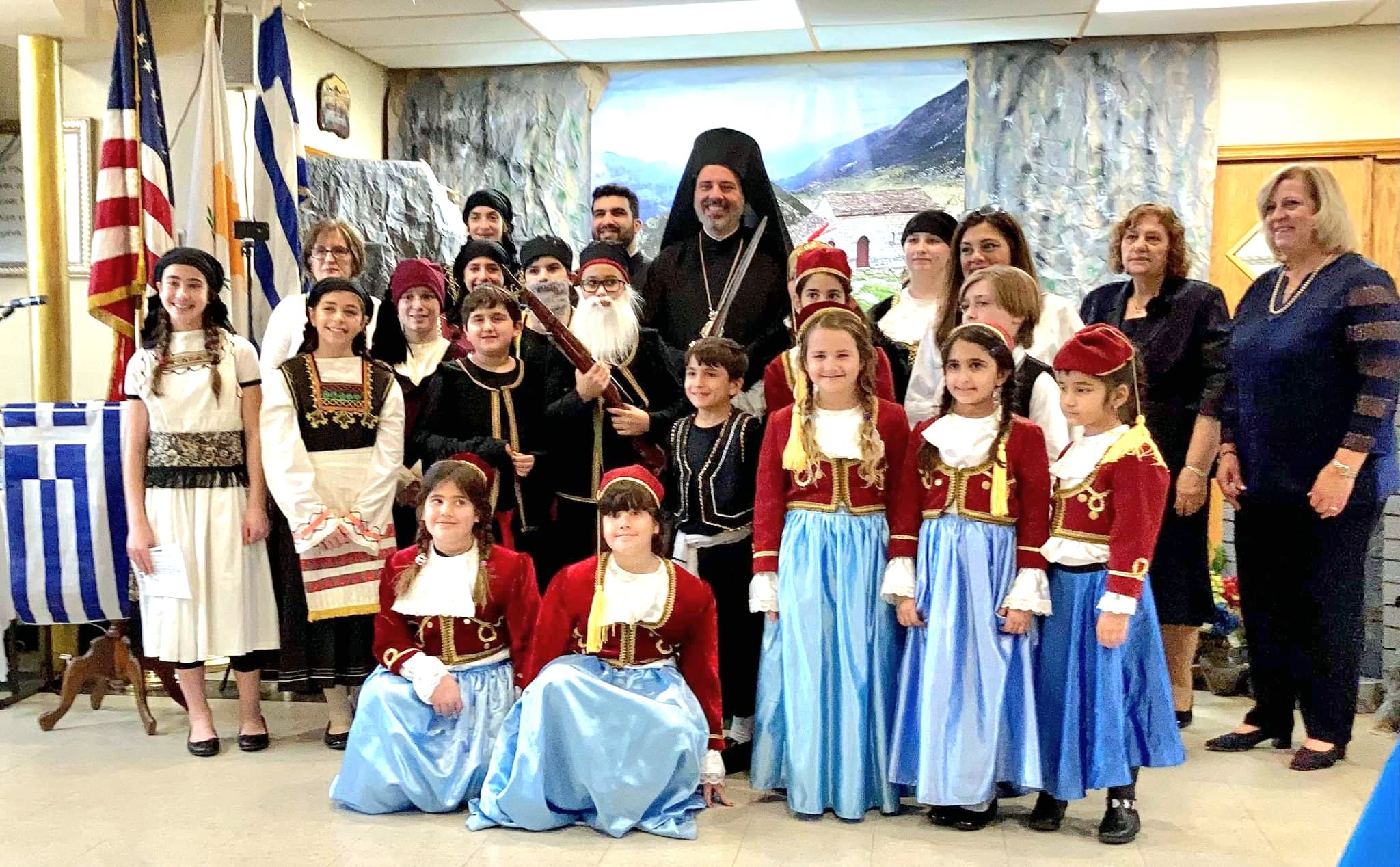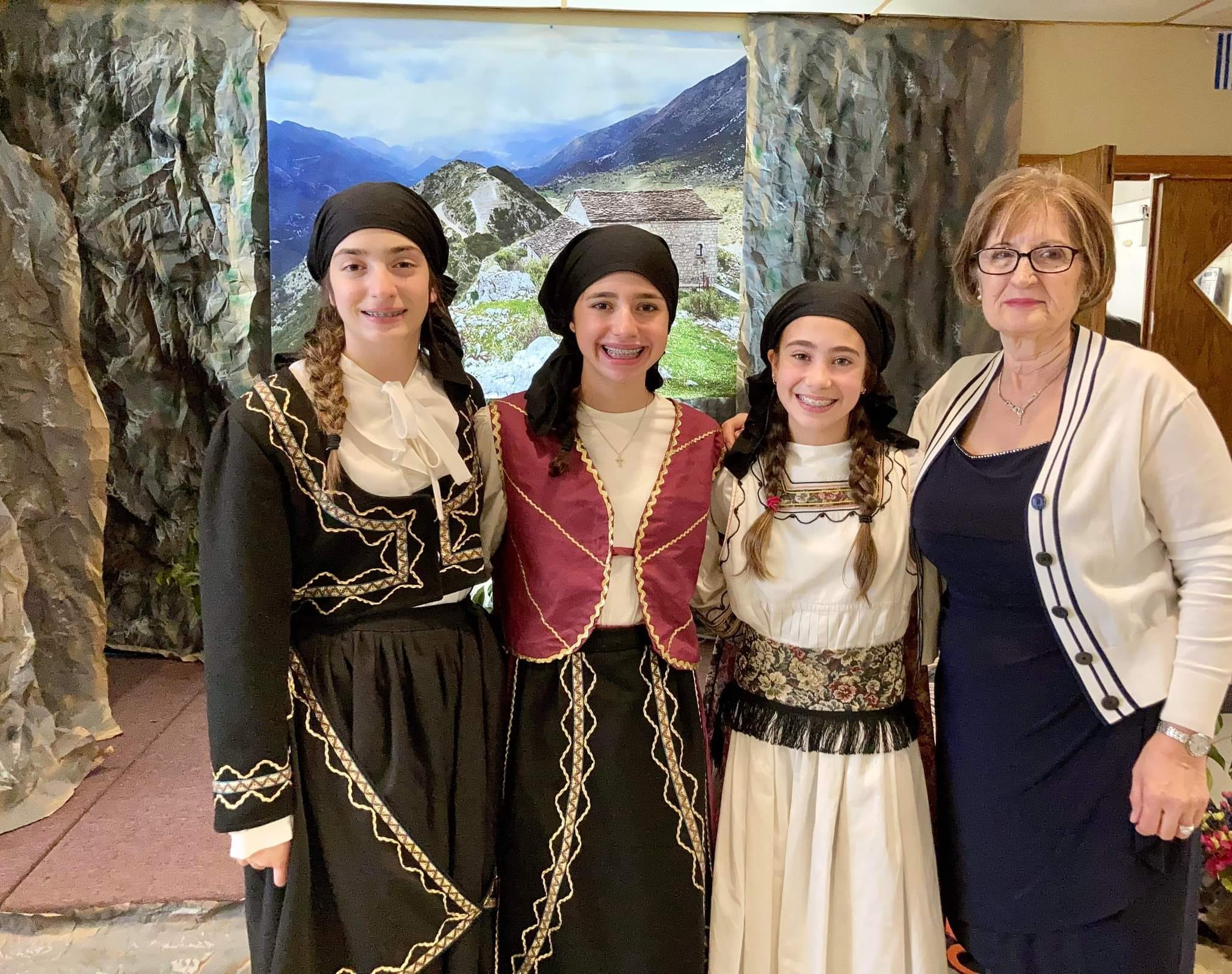 ---
April 3, 2022
Our community was blessed to be in the presence of His Grace Bishop Athenagoras of Nazianzos who celebrated the Divine Liturgy with us today and gave us spiritual nourishment with his edifying words. Many years, Your Grace!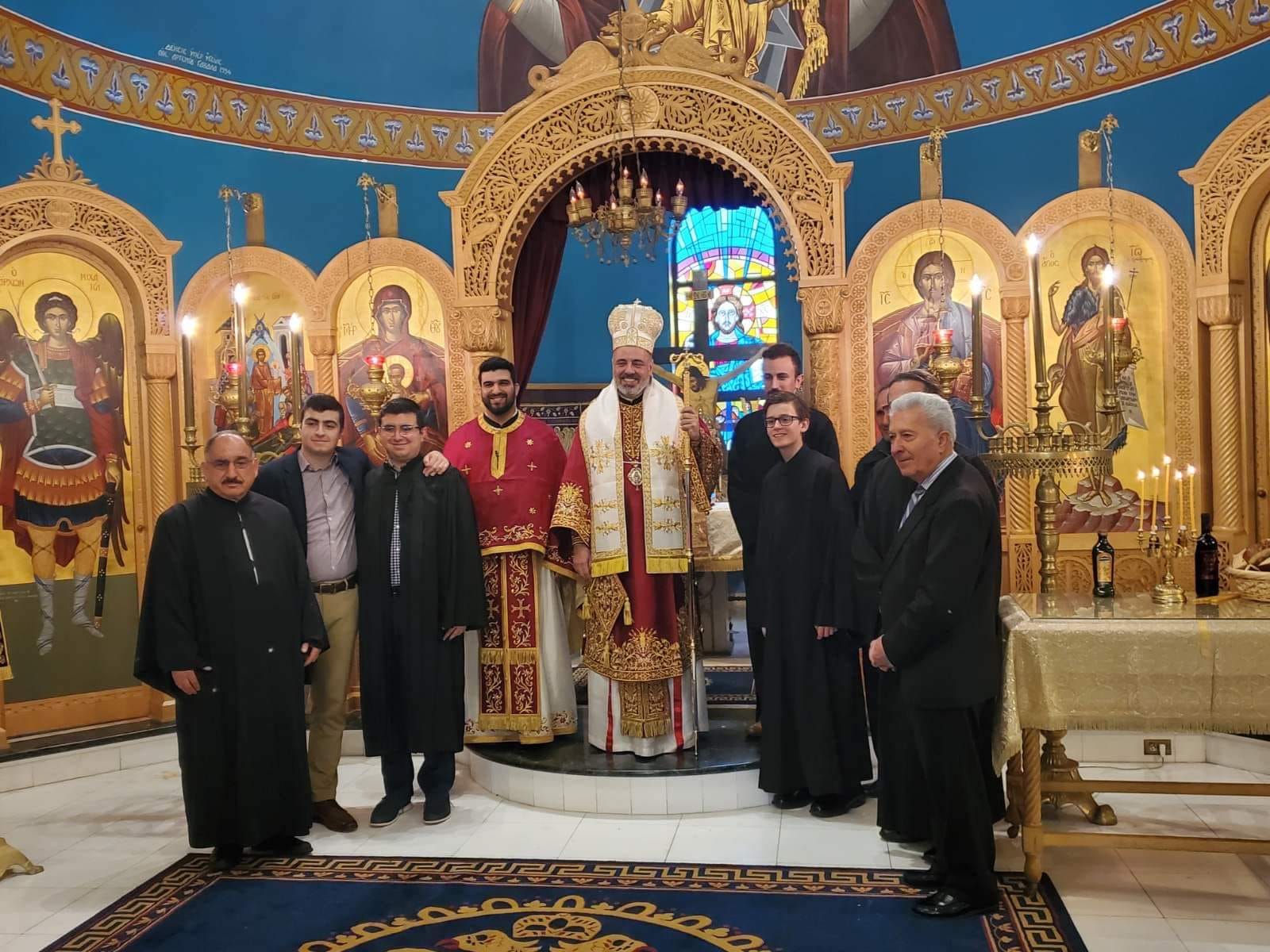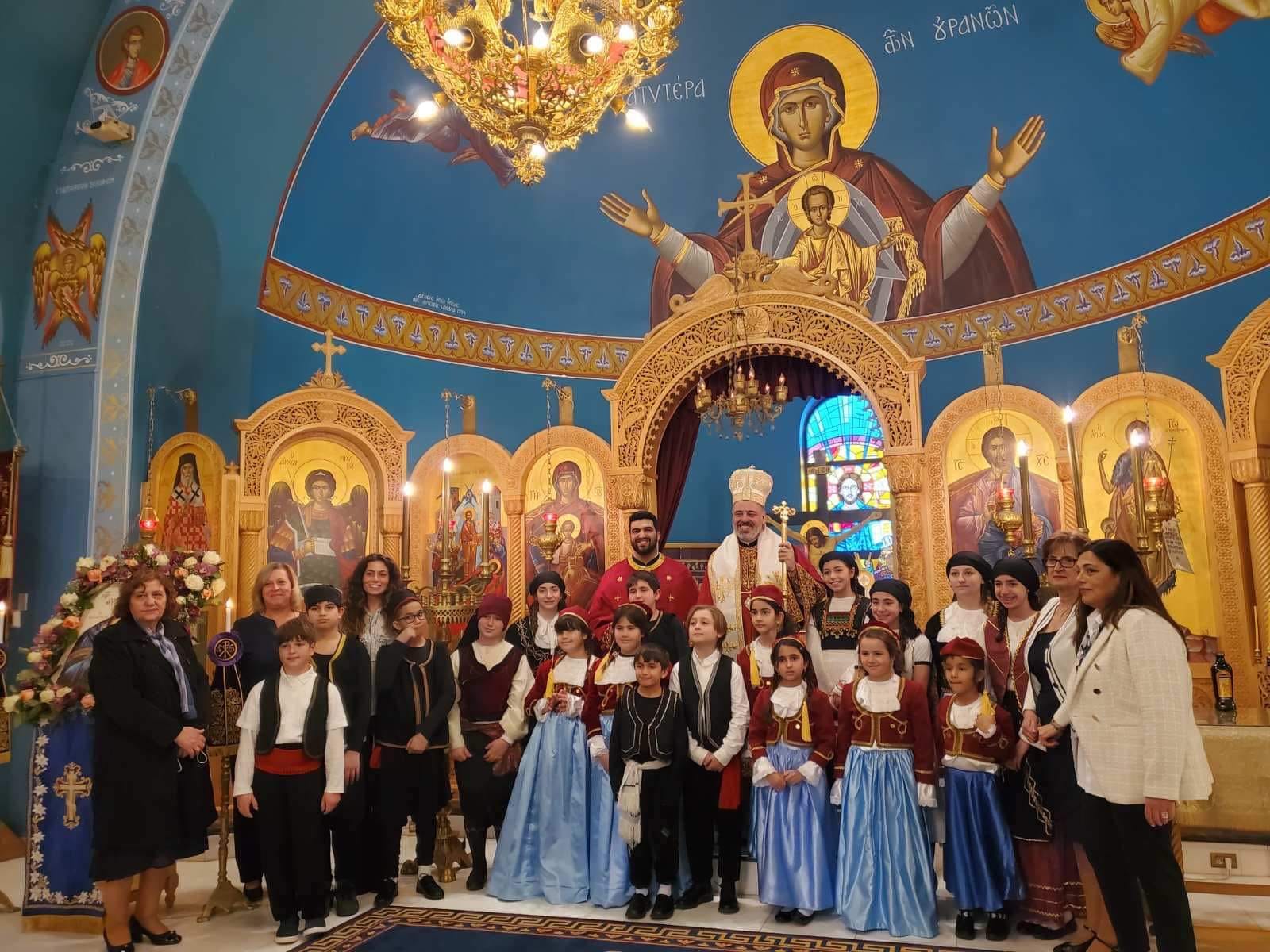 ---
March 29, 2022
Congratulations to our Steve Efstathiou for being our community's 2022 honoree at the Nassau County Hellenic-American Heritage Night.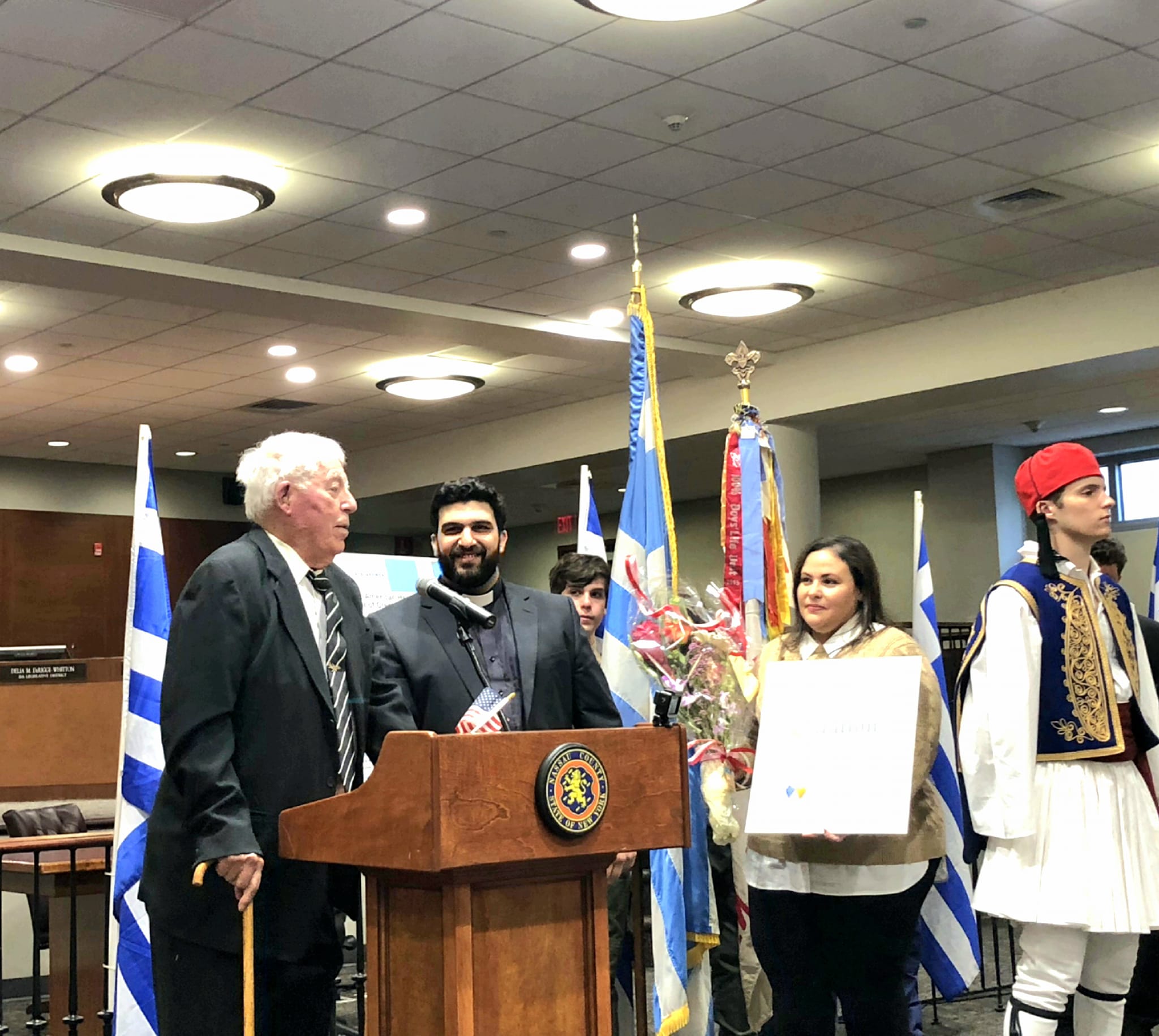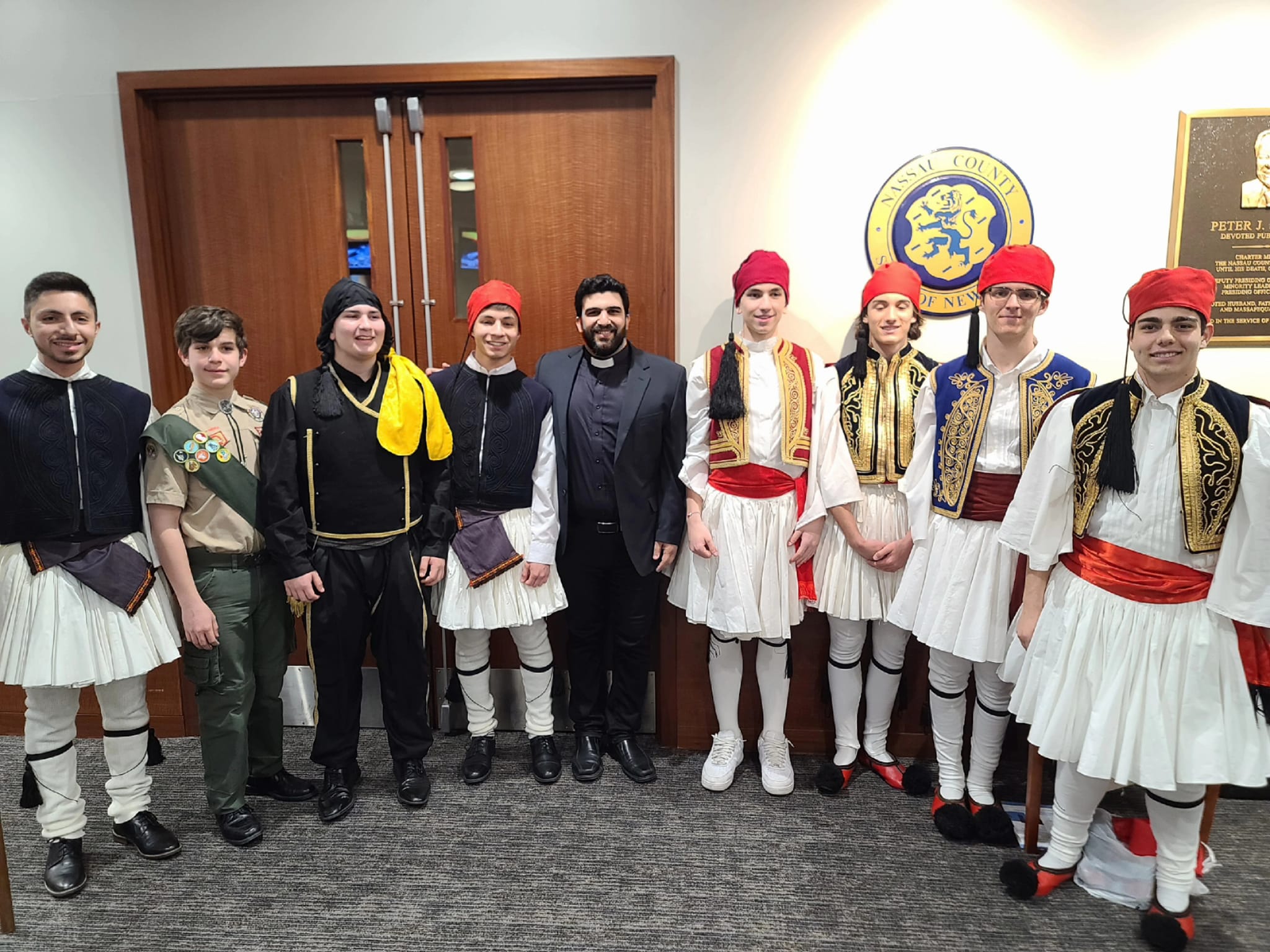 ---
March 27, 2022
Blessed Feast of the Veneration of the Holy Cross. May the Holy Cross give us strength to reach our Lord's glorious Resurrection.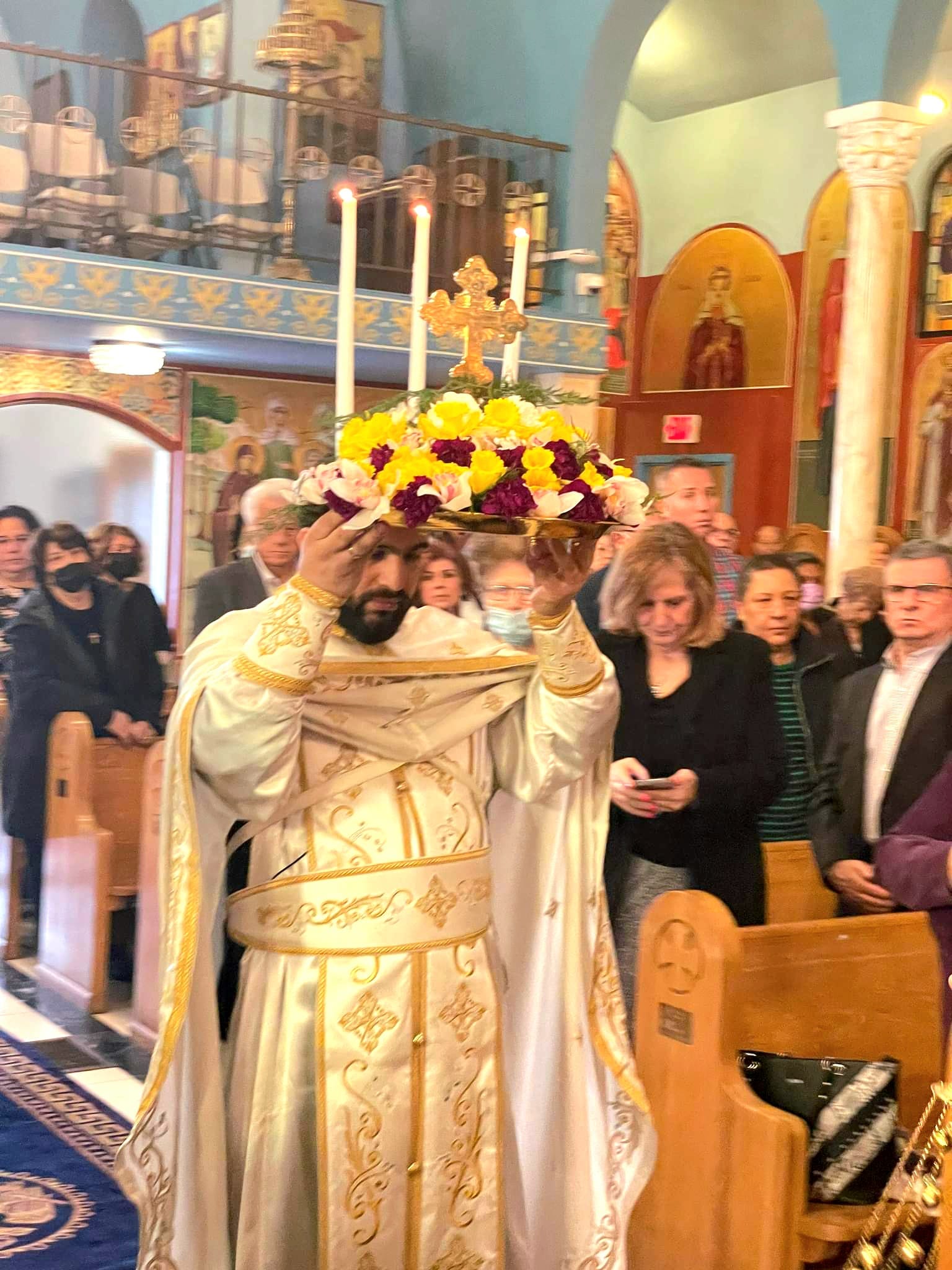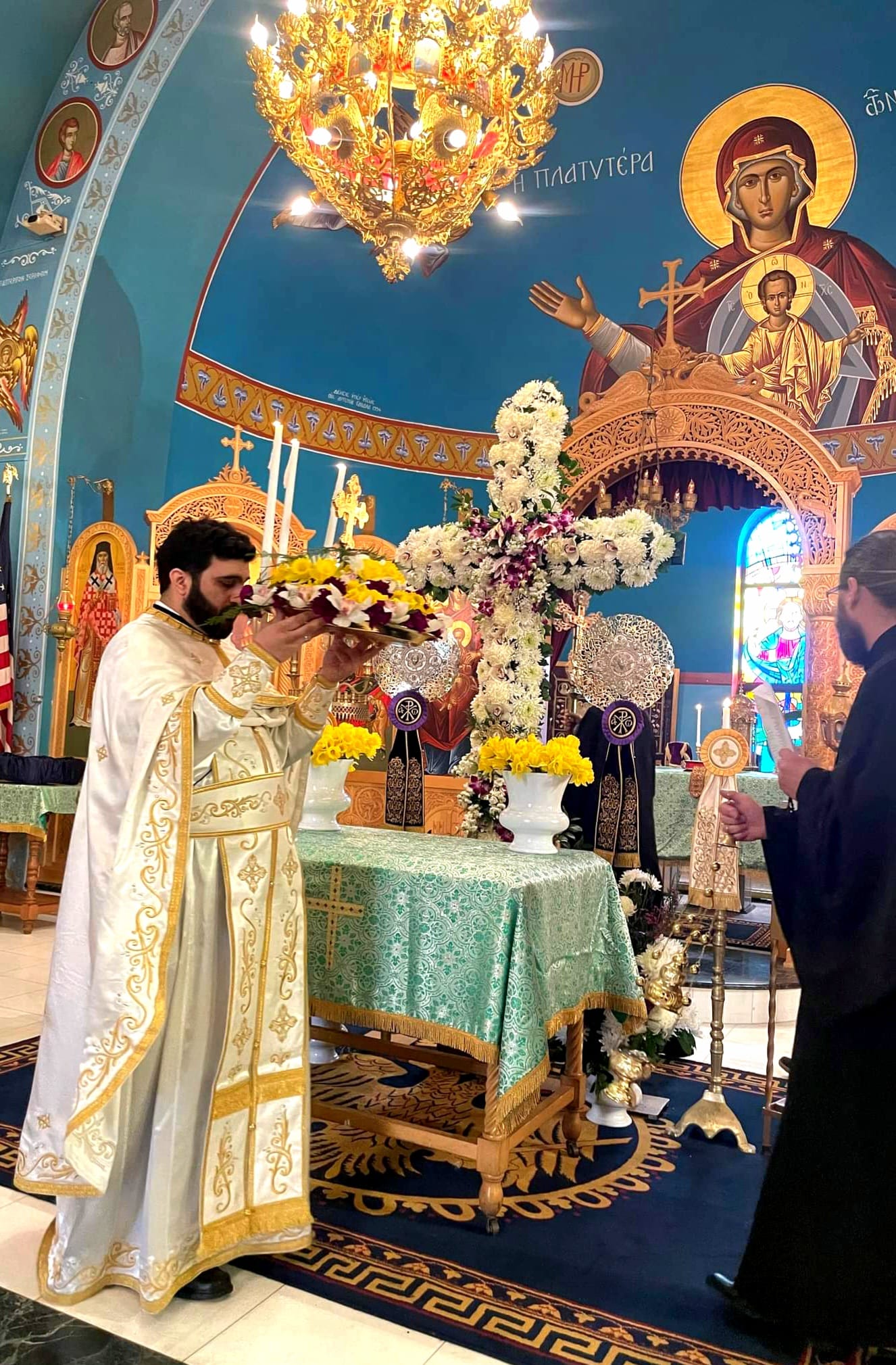 ---
March 25, 2022
Celebrating the Feast of the Annunciation of the Theotokos with our Panaghia family. Thank you to our seniors for hosting a wonderful AGAPE Luncheon.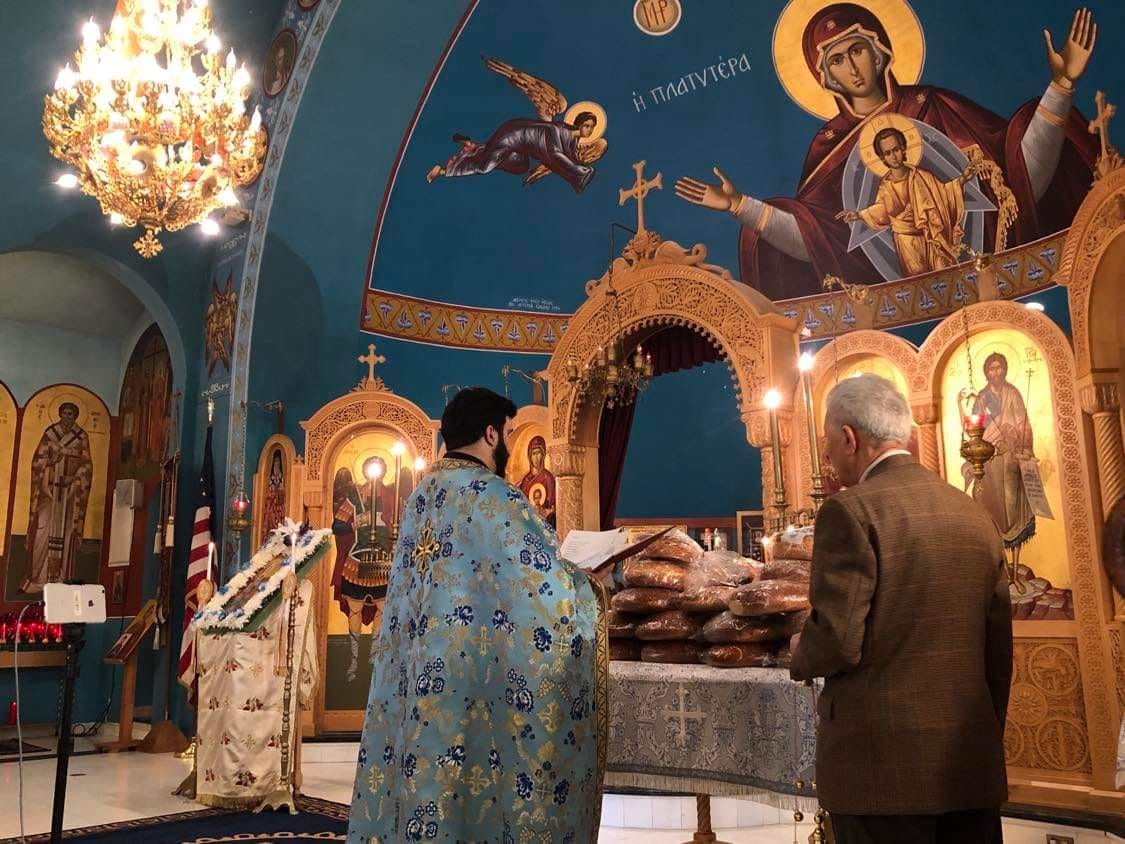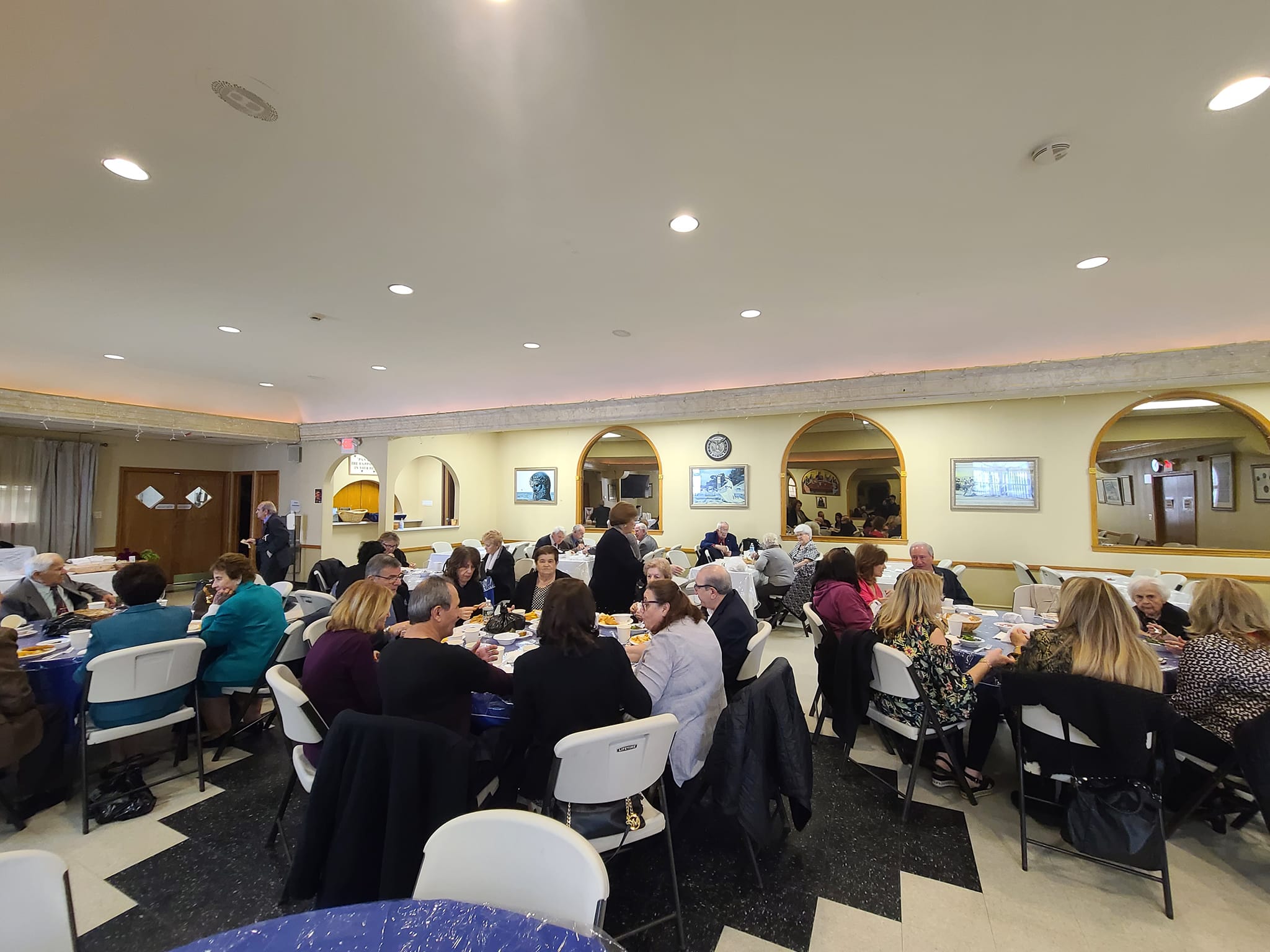 ---
March 24, 2022
Great Vespers of the Annunciation. Blessed Feast day and Xronia Polla to all!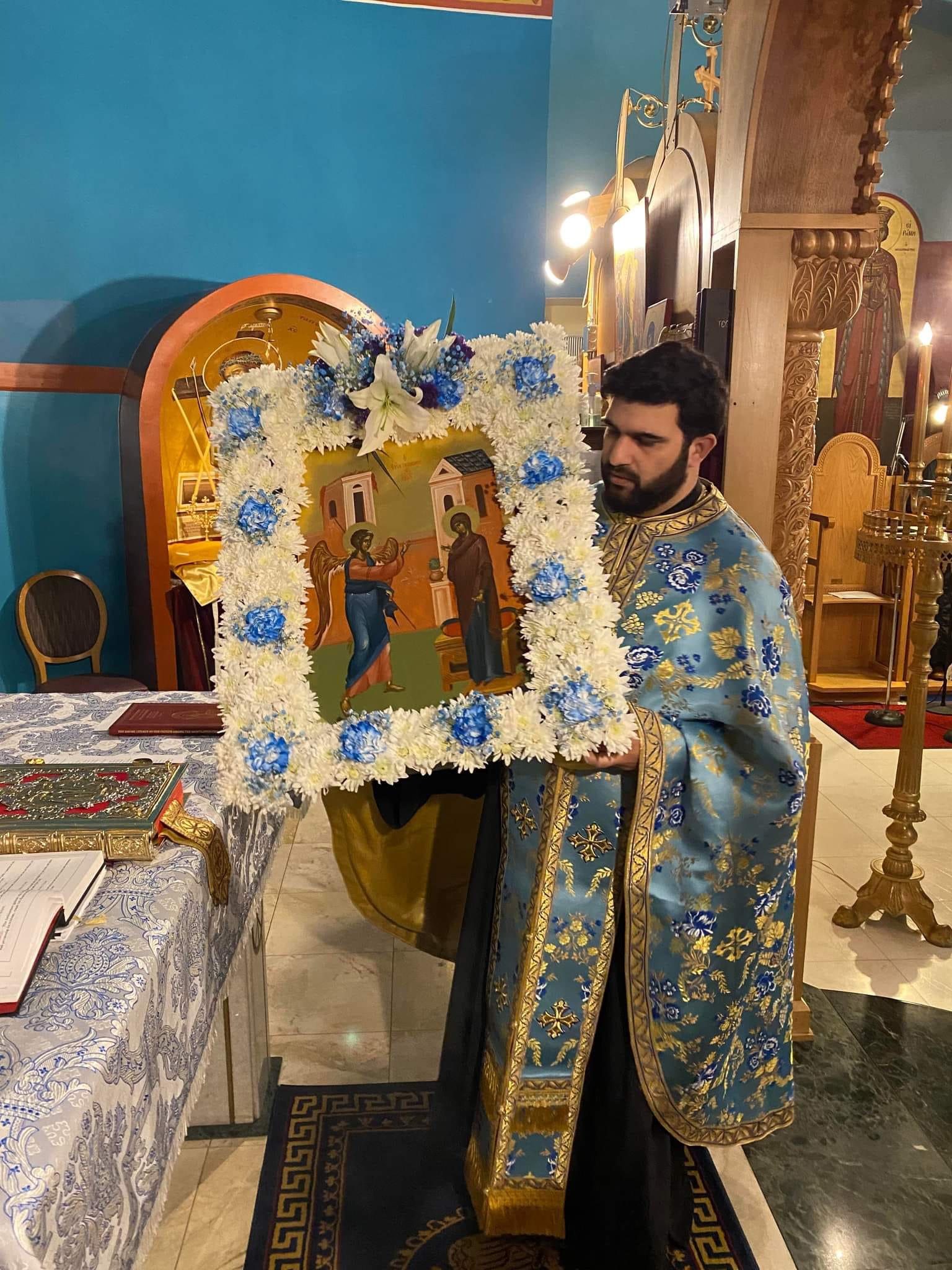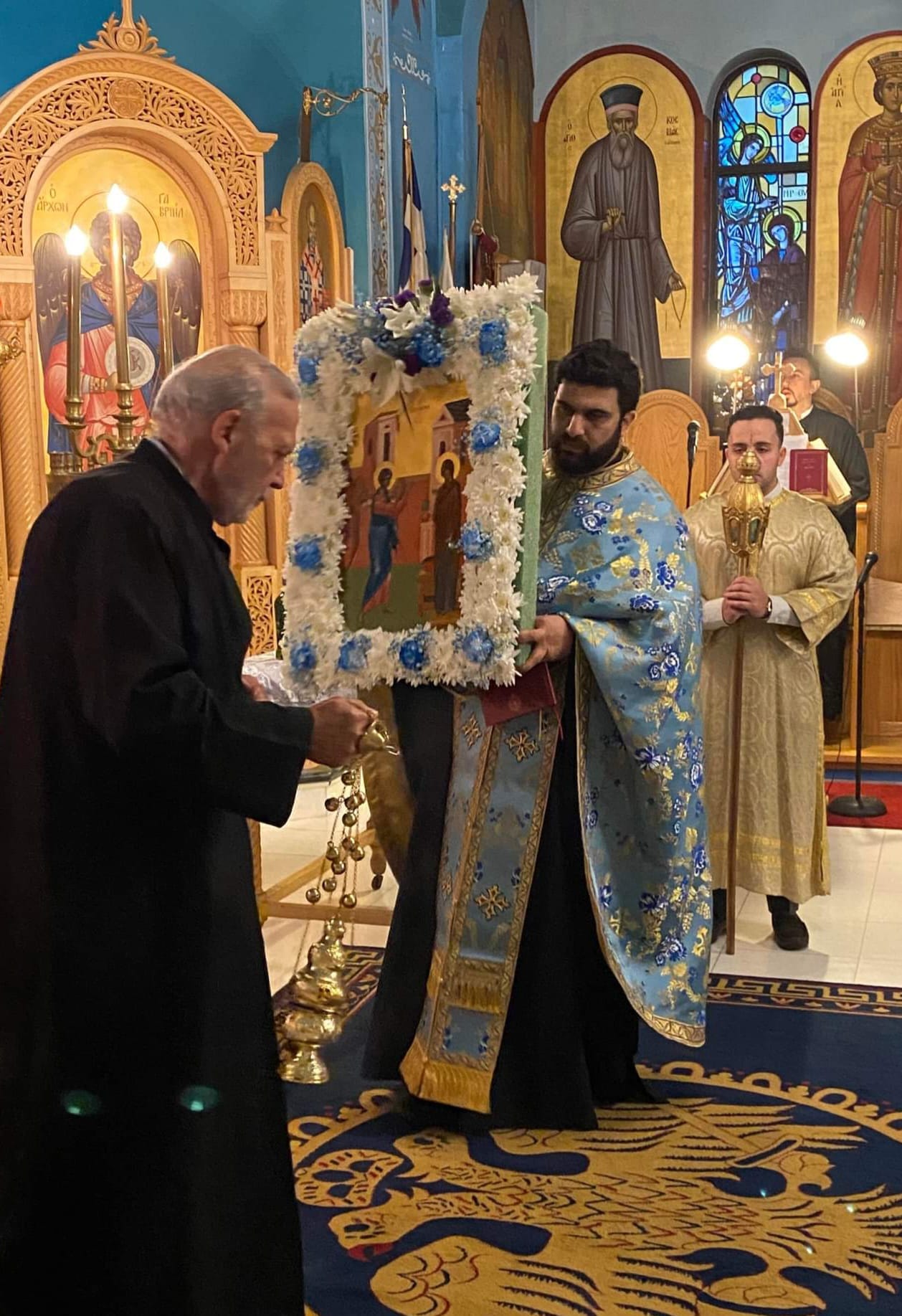 ---
March 20, 2022
We were honored to have Dr. Thomas Pappas from St. Francis Hospital join us for a special presentation on heart health.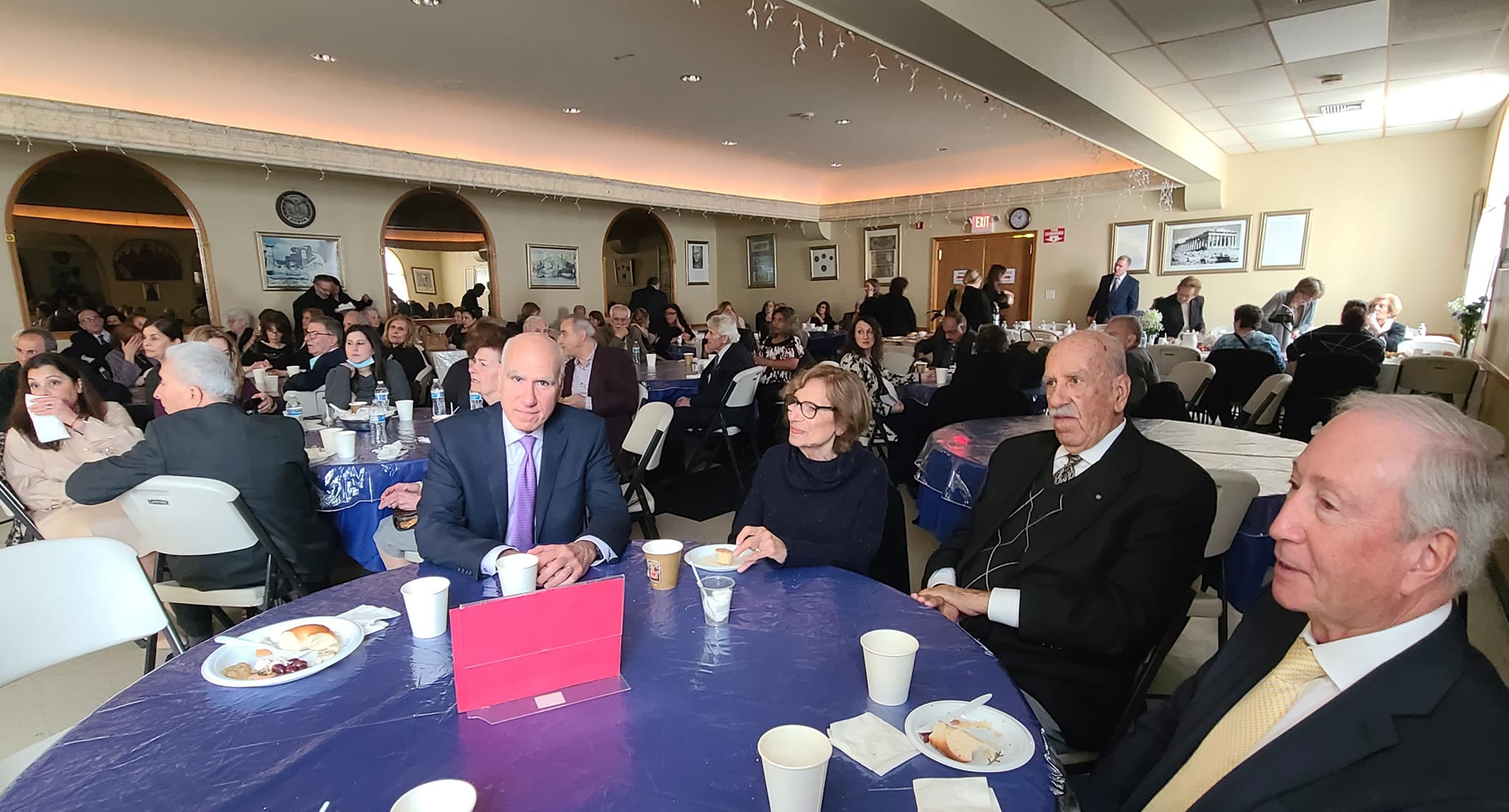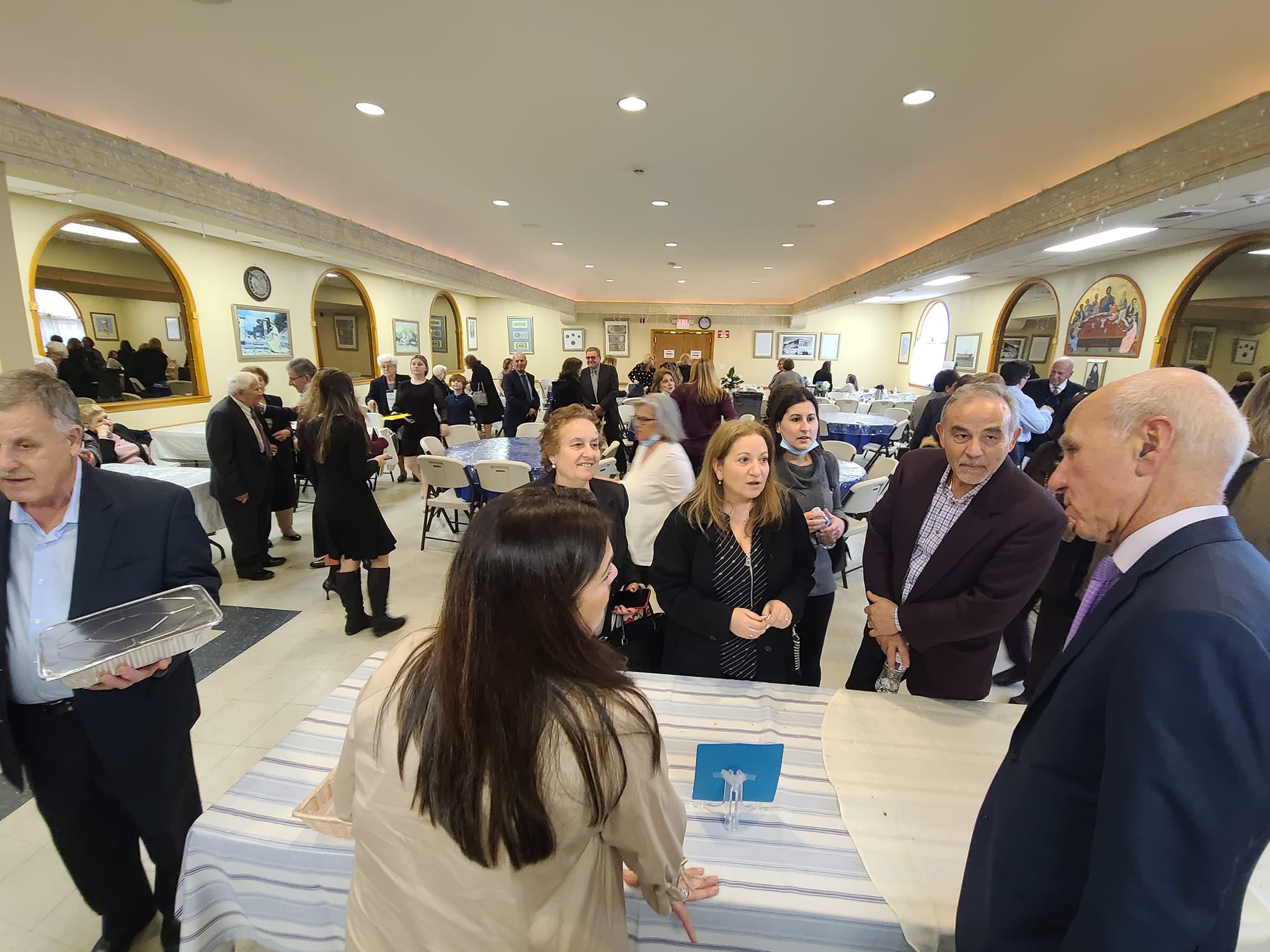 ---
March 13, 2022
Our parishioners enjoyed a special treat, our freshly made Loukoumades during Coffee Hour!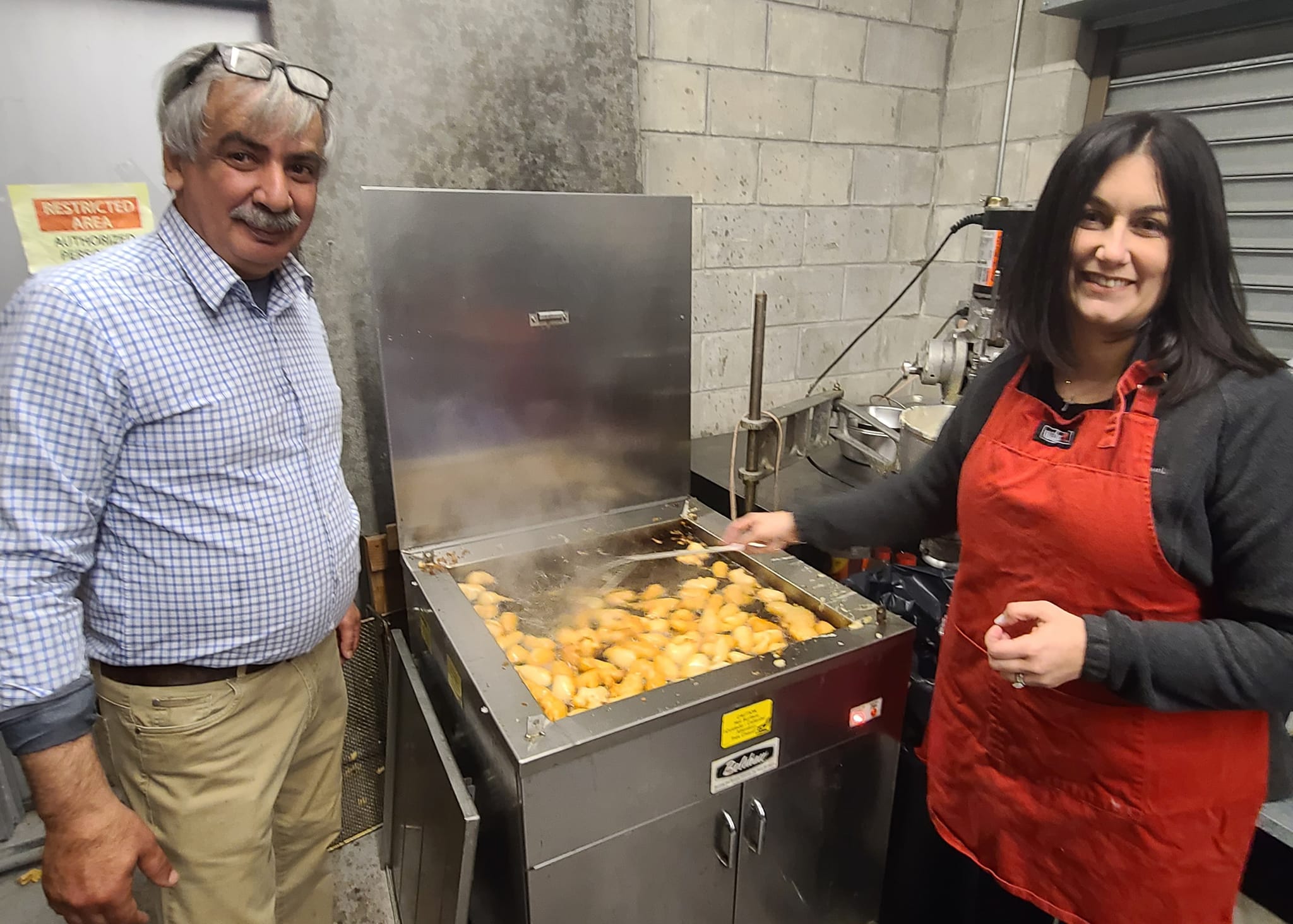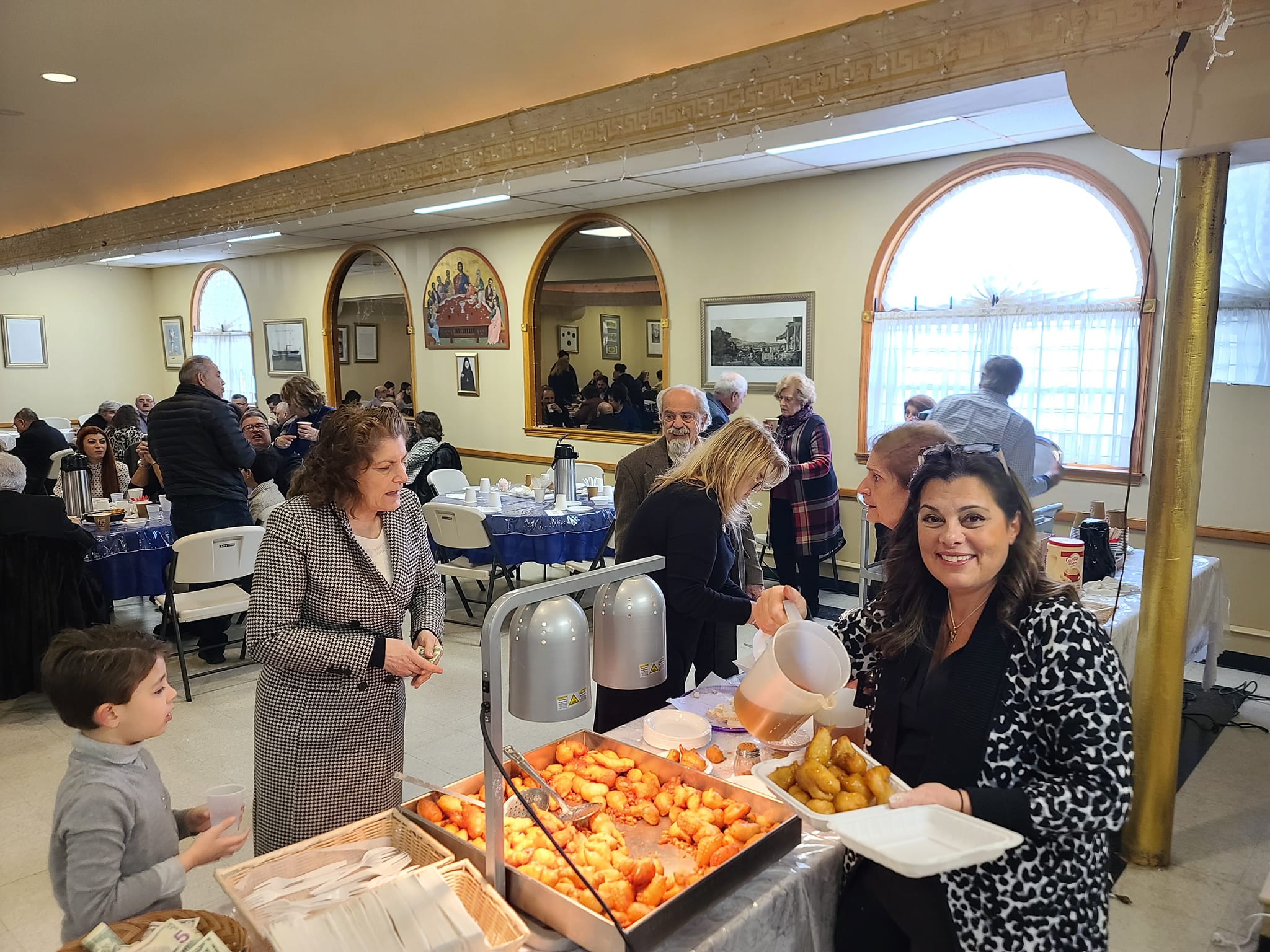 ---
March 13, 2022
Sunday of Orthodoxy we celebrated the triumph of Orthodoxy and rejoiced in the wonders of our faith!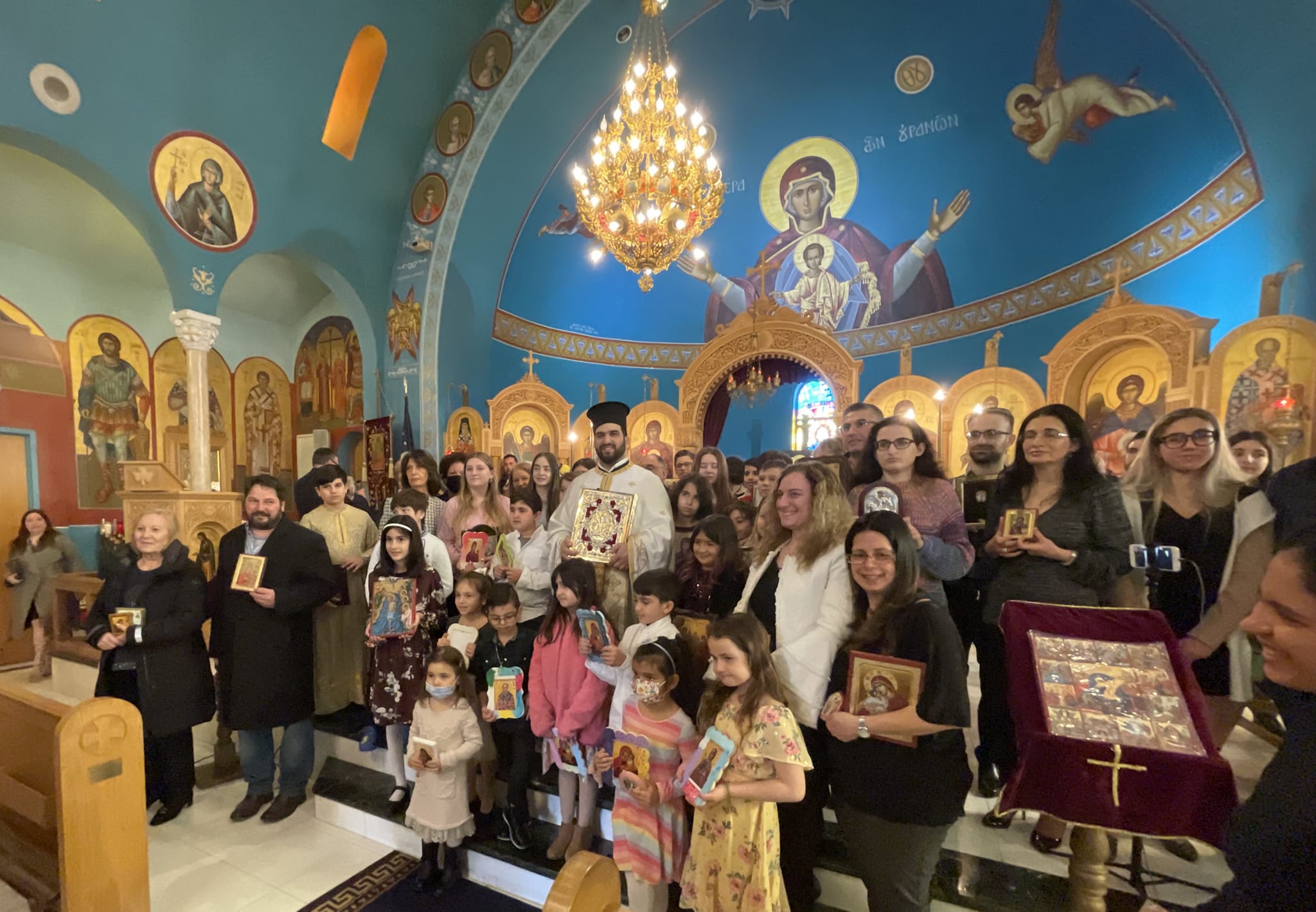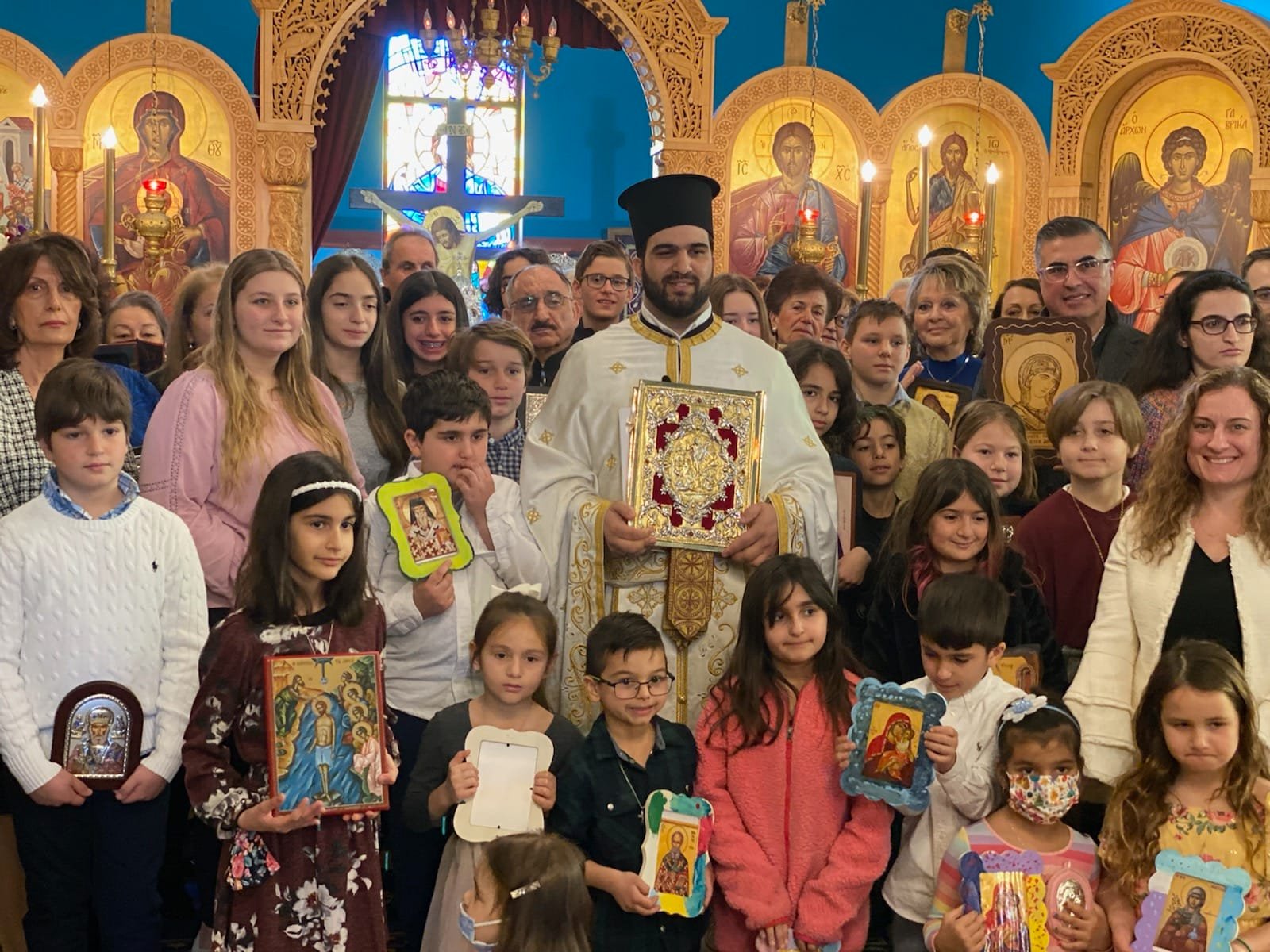 ---
March 6, 2022
Our Sunday School had a fun arts and crafts activity, preparing their icons for the Sunday of Orthodoxy!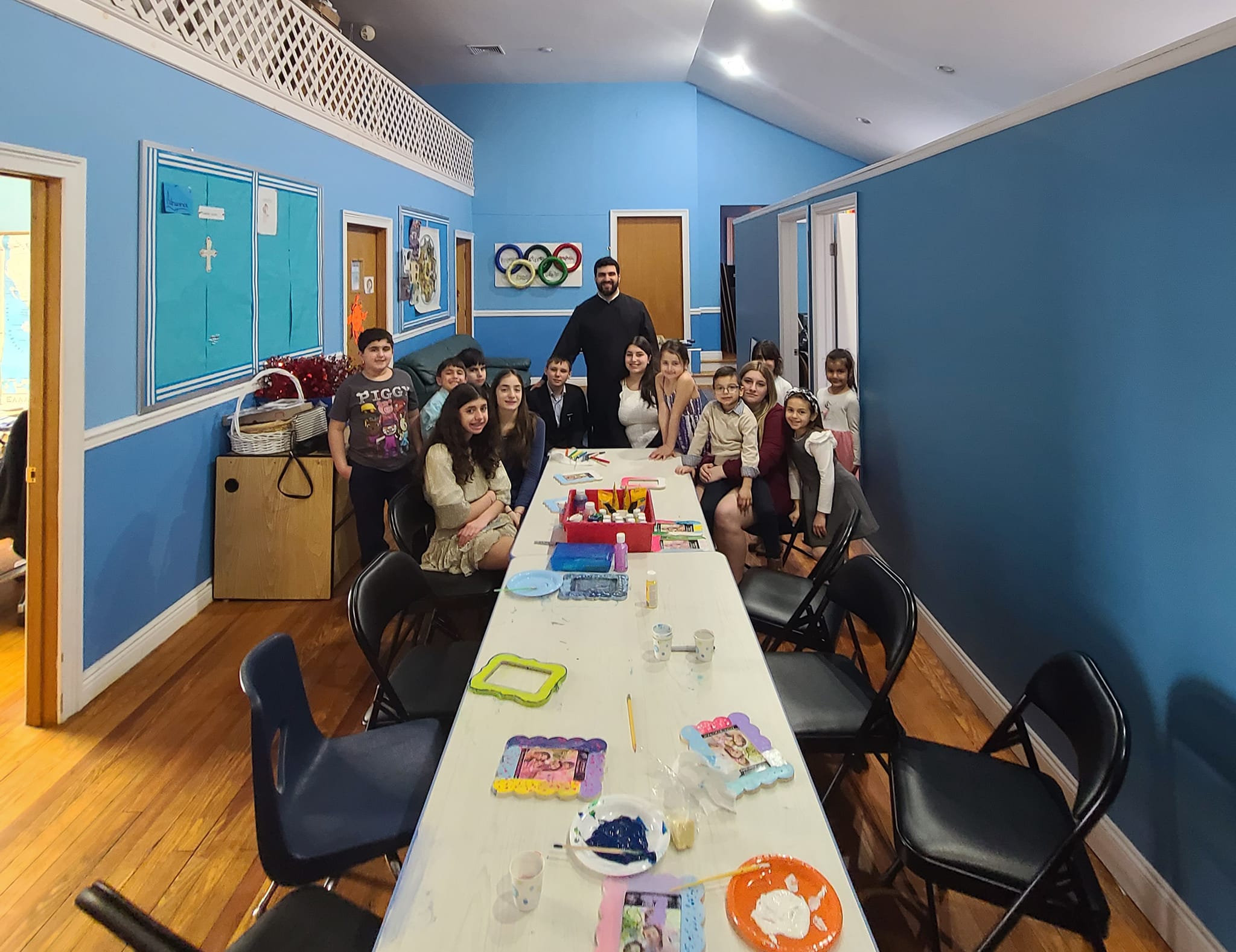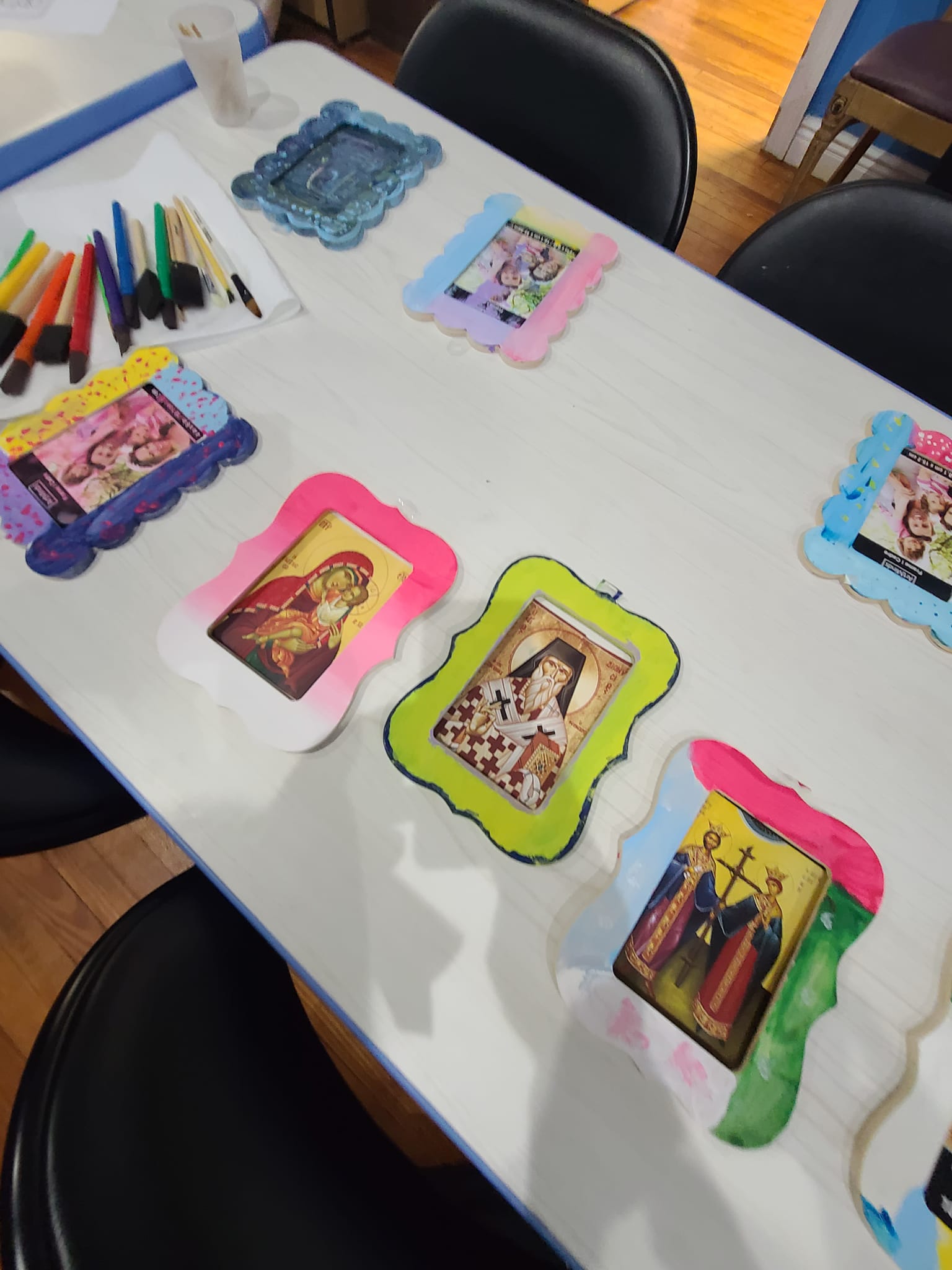 ---
March 5, 2022
Panaghia's Youth Ministries Saturday Get Together! Our children enjoyed an afternoon of ice skating, pizza, and many laughs! Thank you to all who came together to make this beautiful day possible!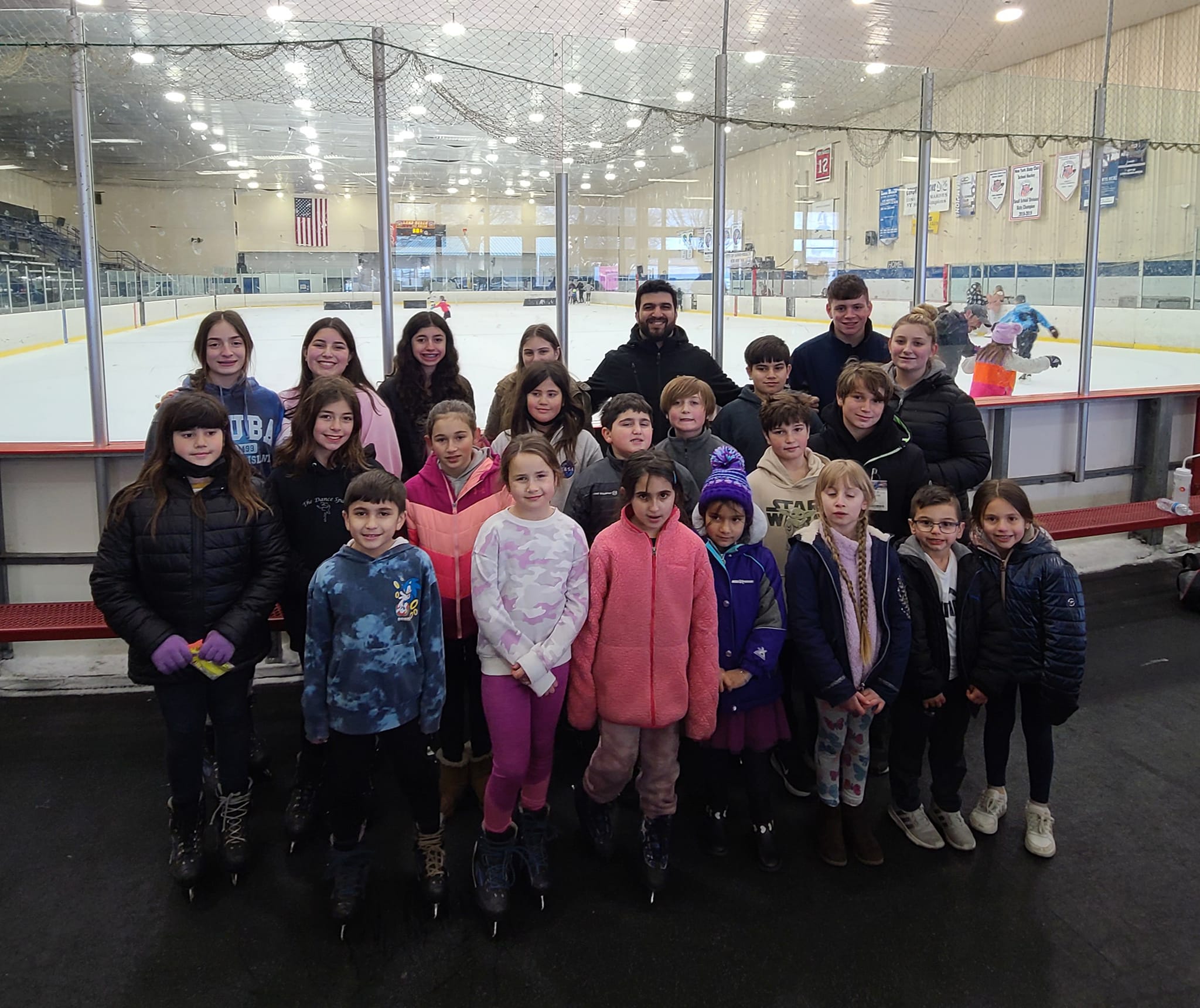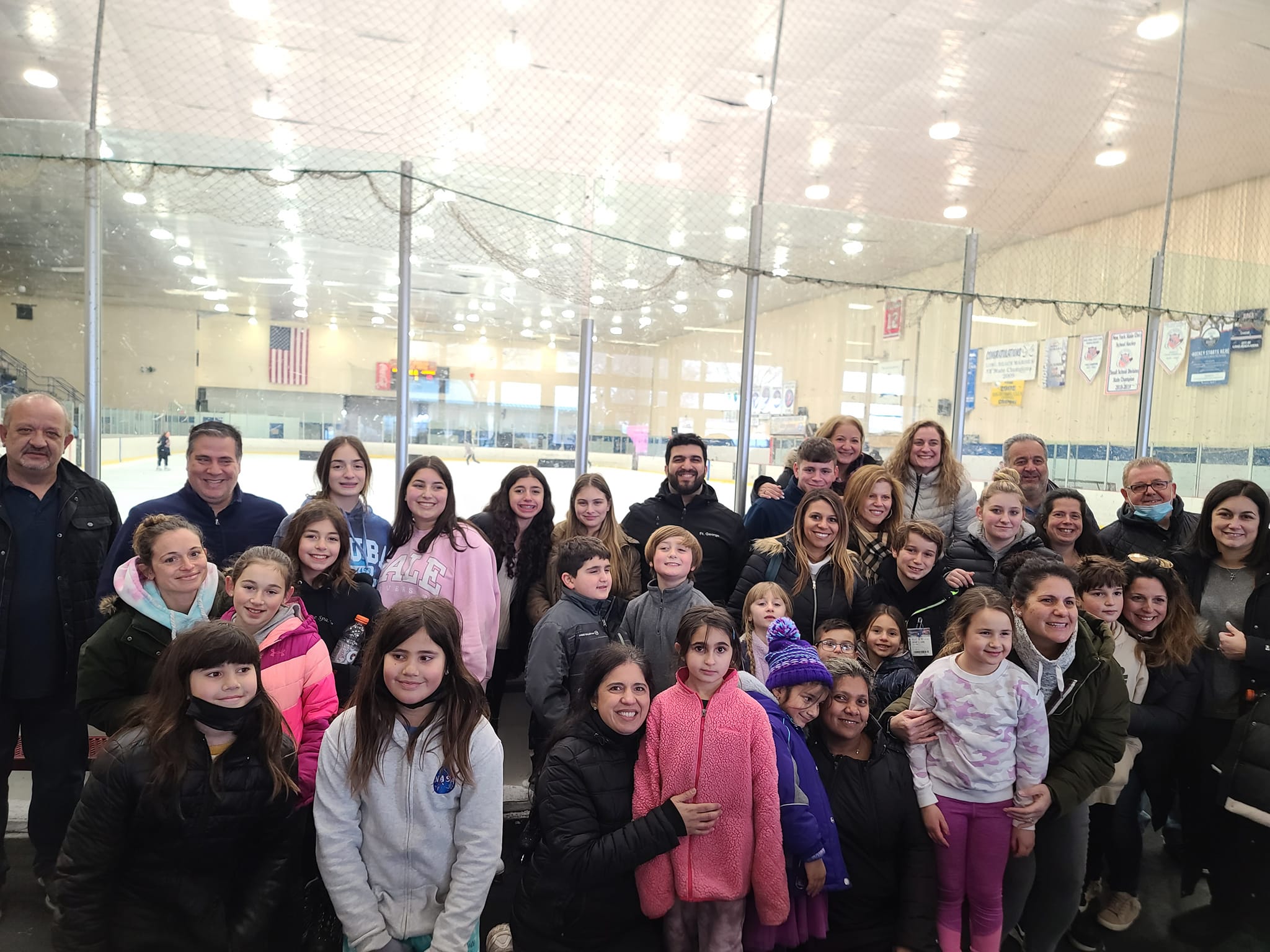 ---
March 4, 2022
Cheesefare and Forgiveness Friday at our Greek School! A beautiful evening of learning, enjoying homemade mac and cheese, and a meaningful activity/lesson on forgiveness by Fr. George.
Kali Sarakosti from our children!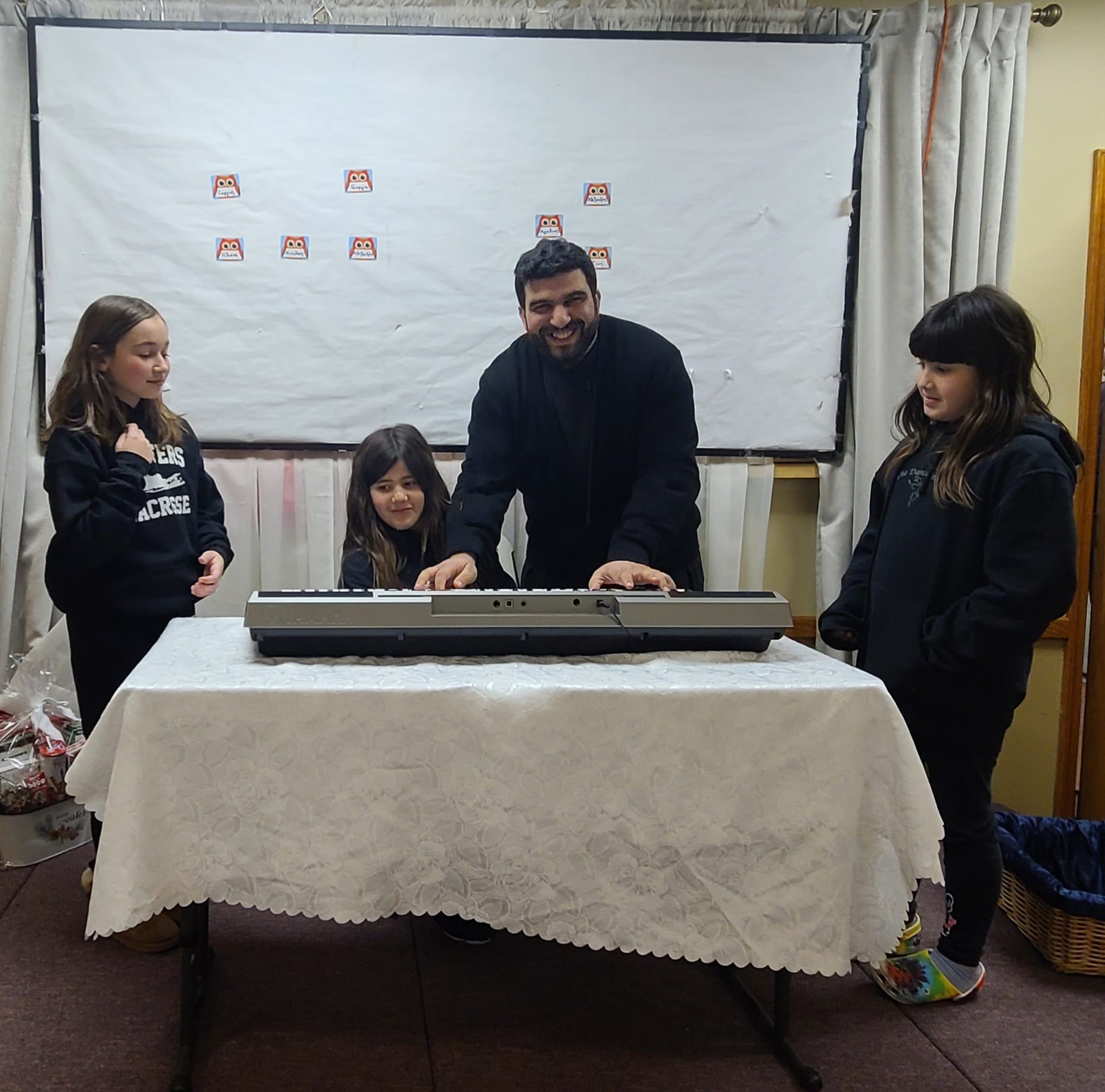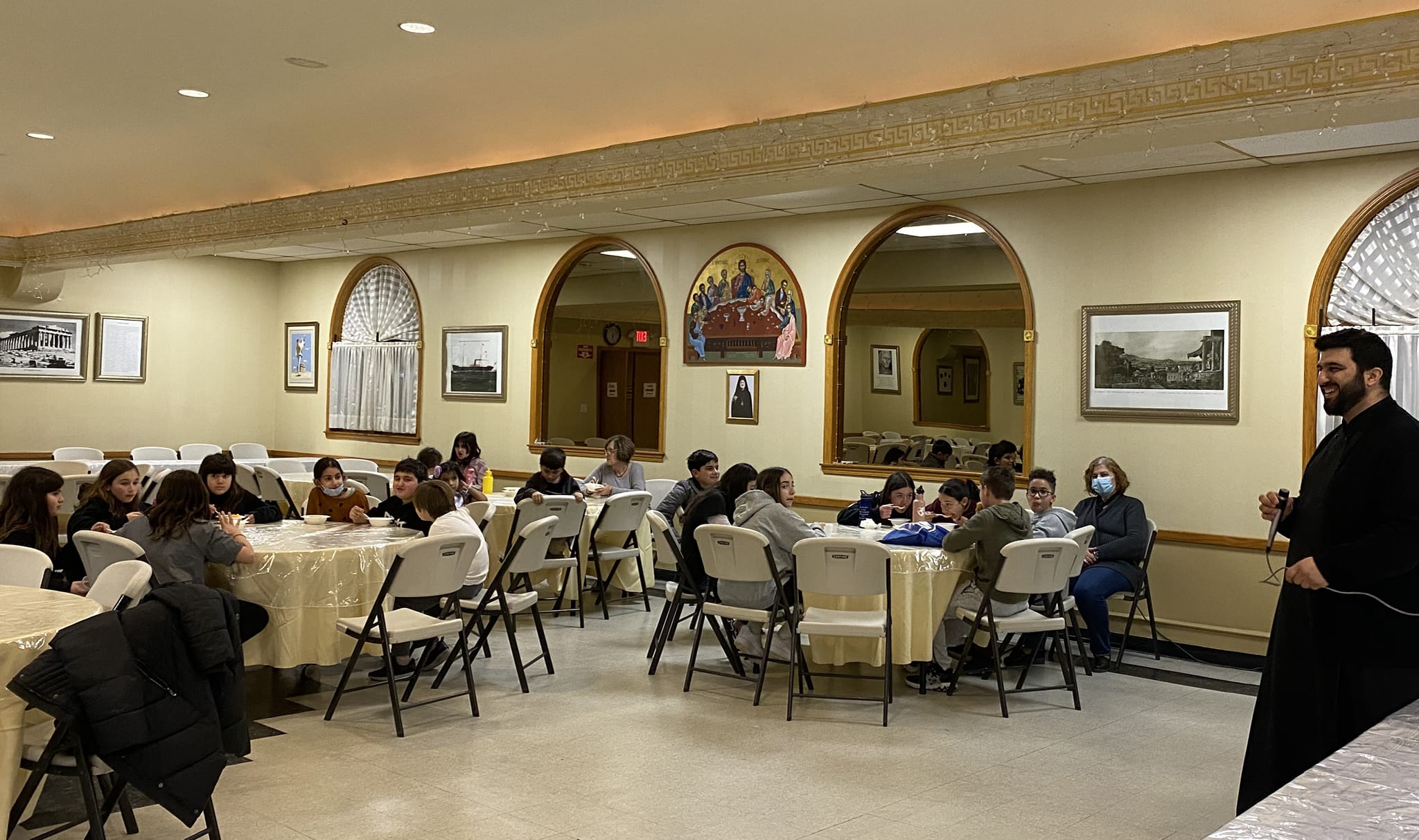 1st Saturday of Souls. May God rest the souls of our departed brothers and sisters and may their memories be eternal!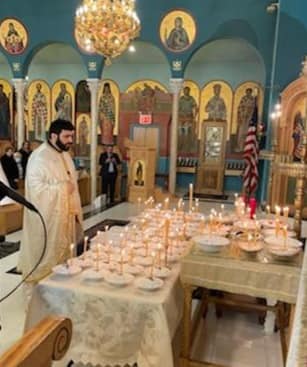 ---
February 24, 2022:
Our monthly AGAPE luncheon with our wonderful seniors. God has blessed us with a beautiful group who loves to come together in fellowship with great stories, smiles, and life experiences. Glory to God!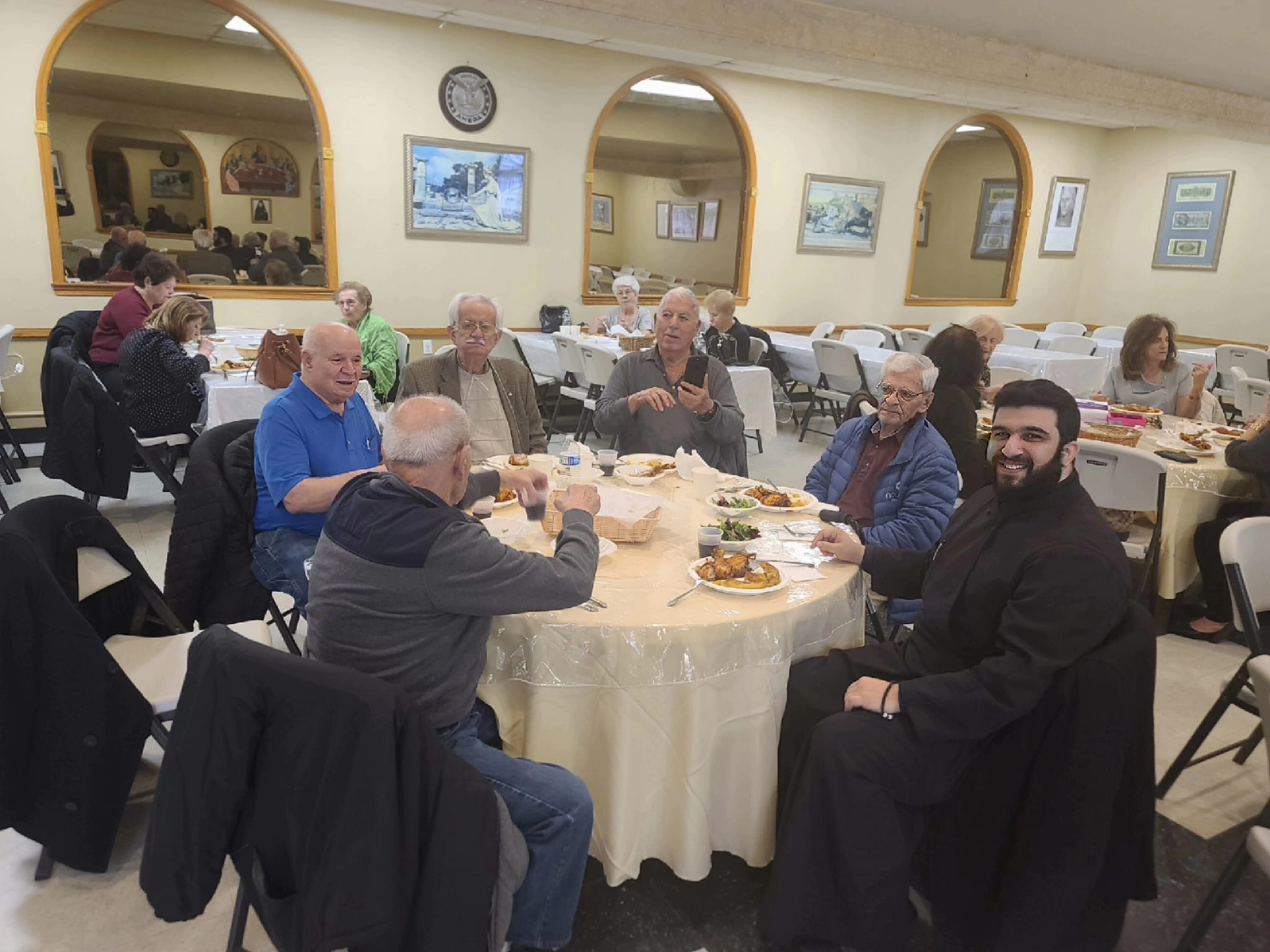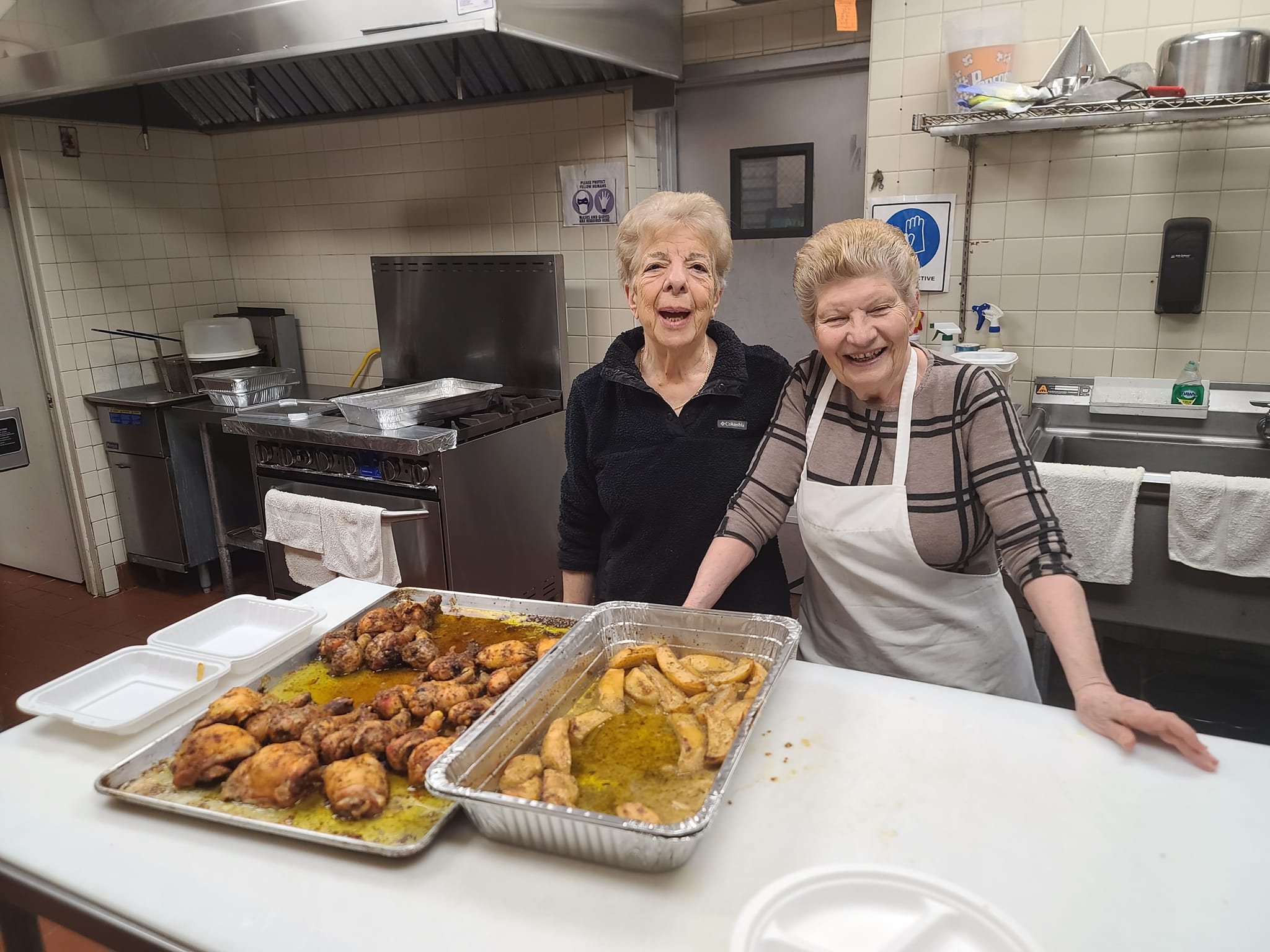 ---
February 18, 2022:
One more Fun Friday evening at Panaghia's Greek School!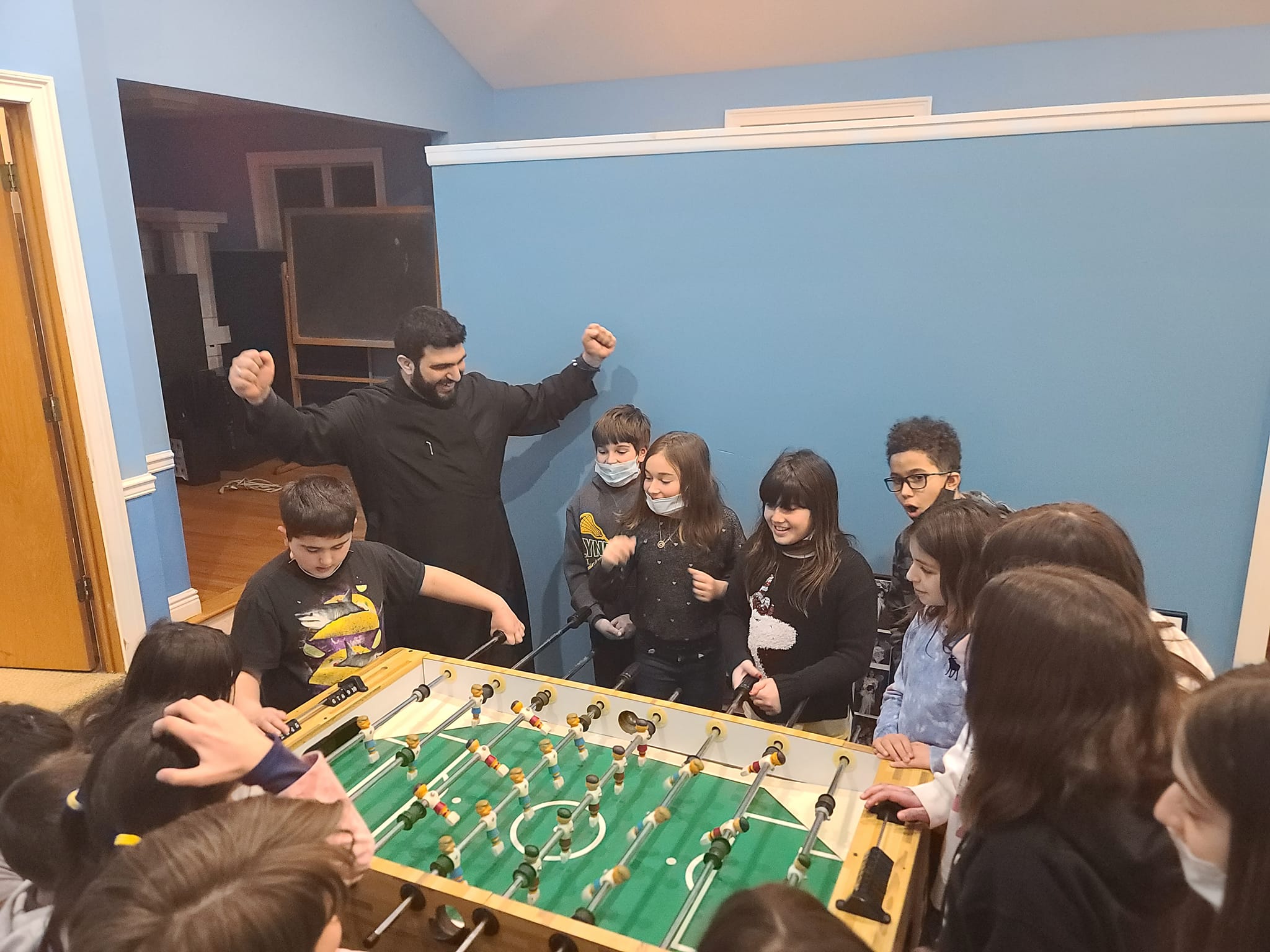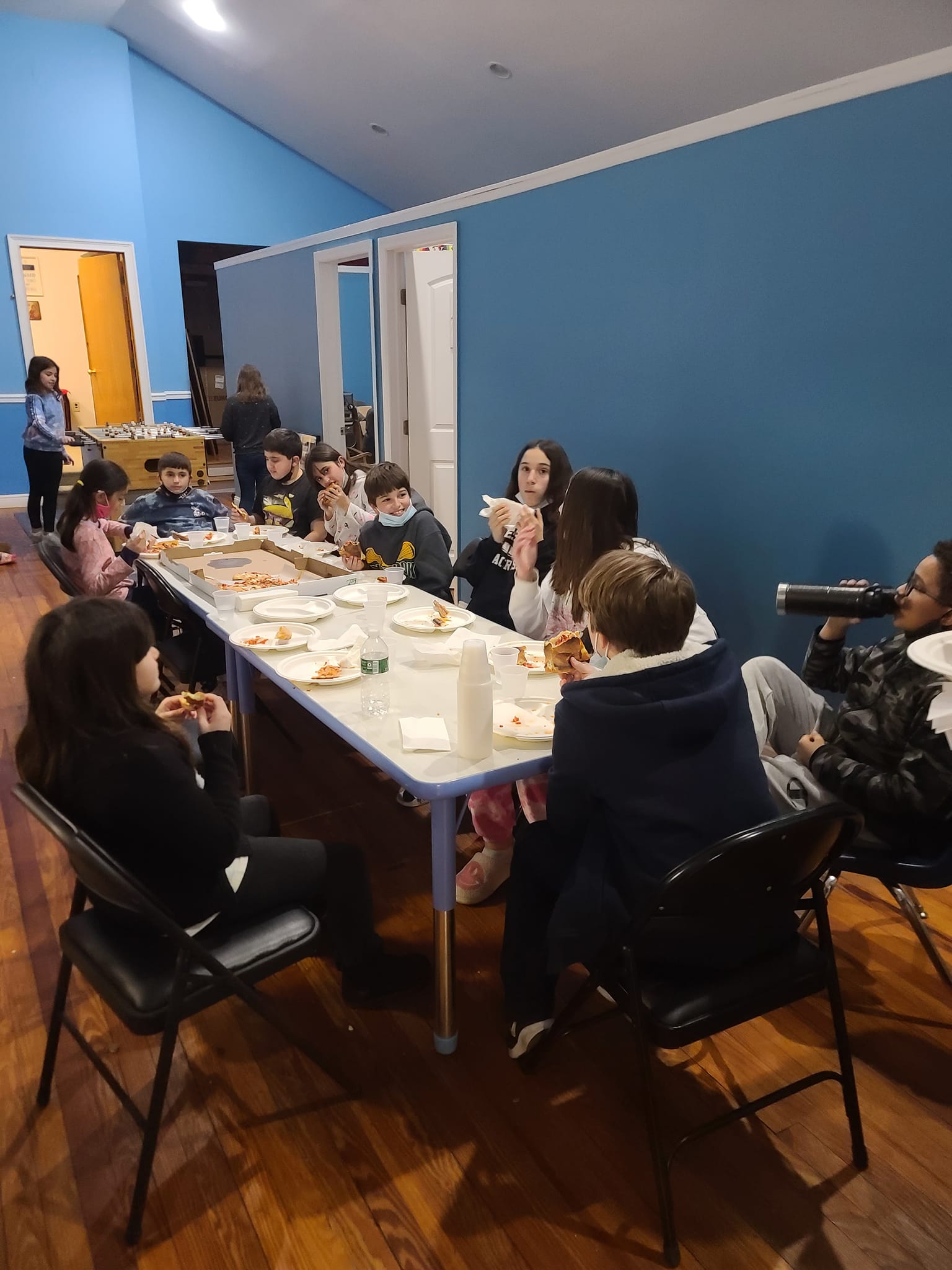 ---
February 13, 2022:
Lots of fun, great parea, and delicious food at our Community Super Bowl Party tonight!
Thank you to all who joined us for a fantastic evening. See you all at our next event!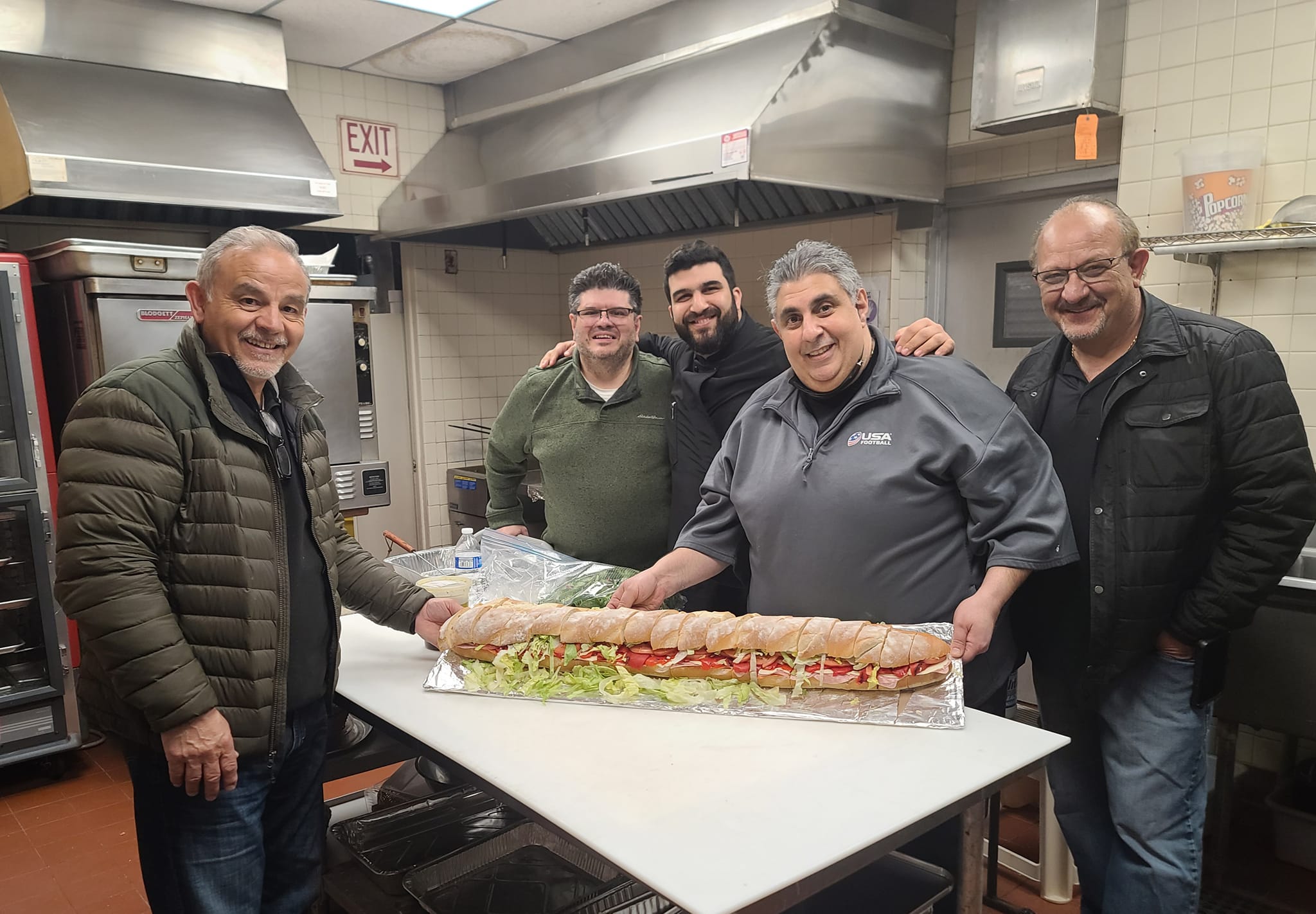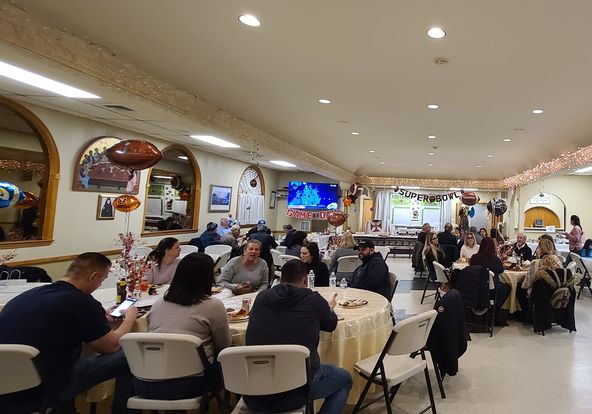 ---
February 13, 2022:
A wonderful Three Hierarchs and Greek Letters Celebration from our Greek School! Thank you to our Principal, teachers, and students for a beautiful presentation and to the parents for their continued support!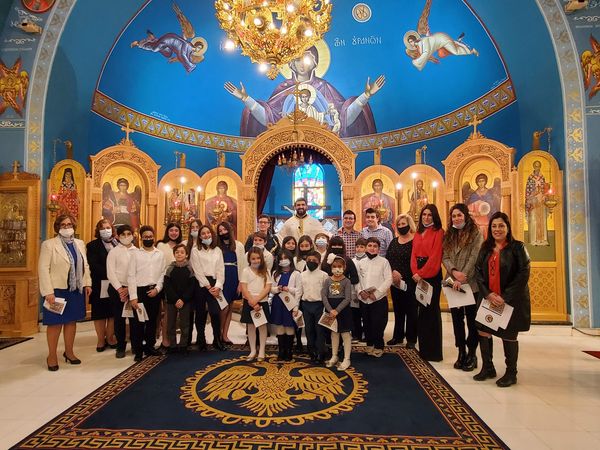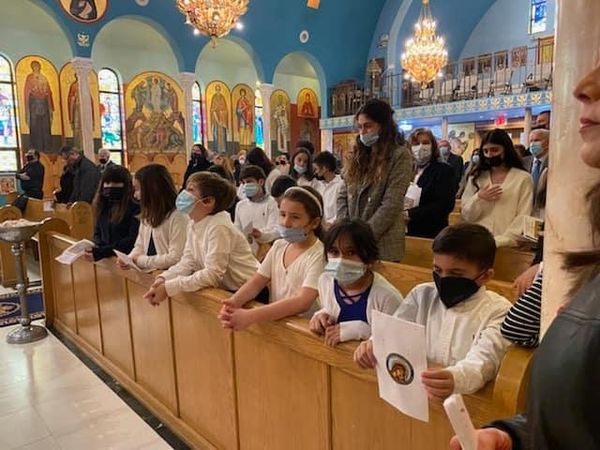 ---
February 6, 2022:
A beautiful Godparent Sunday with our Godchildren and Godparents. God bless our Sunday School for hosting this event and all those who joined to celebrate this special day.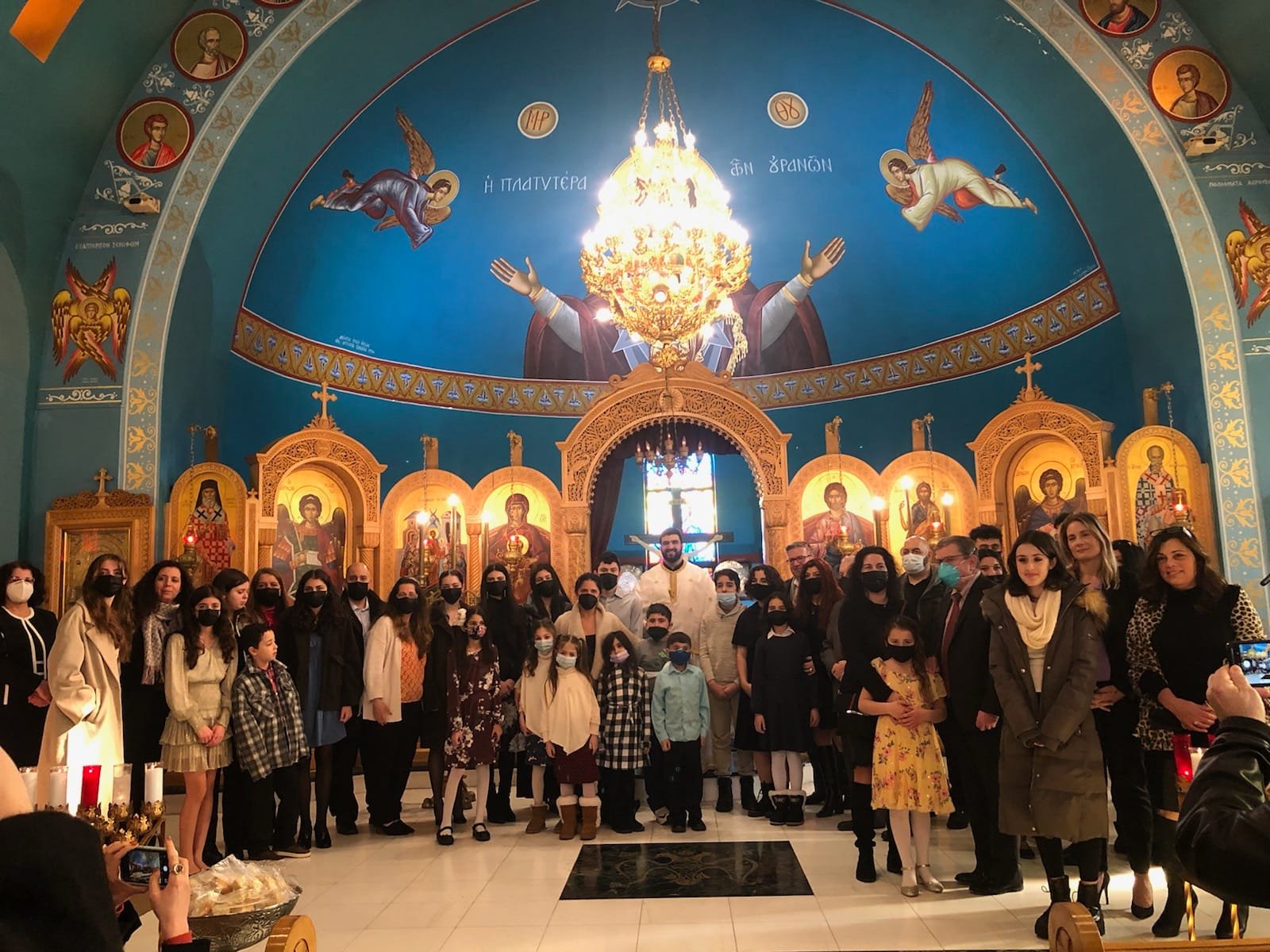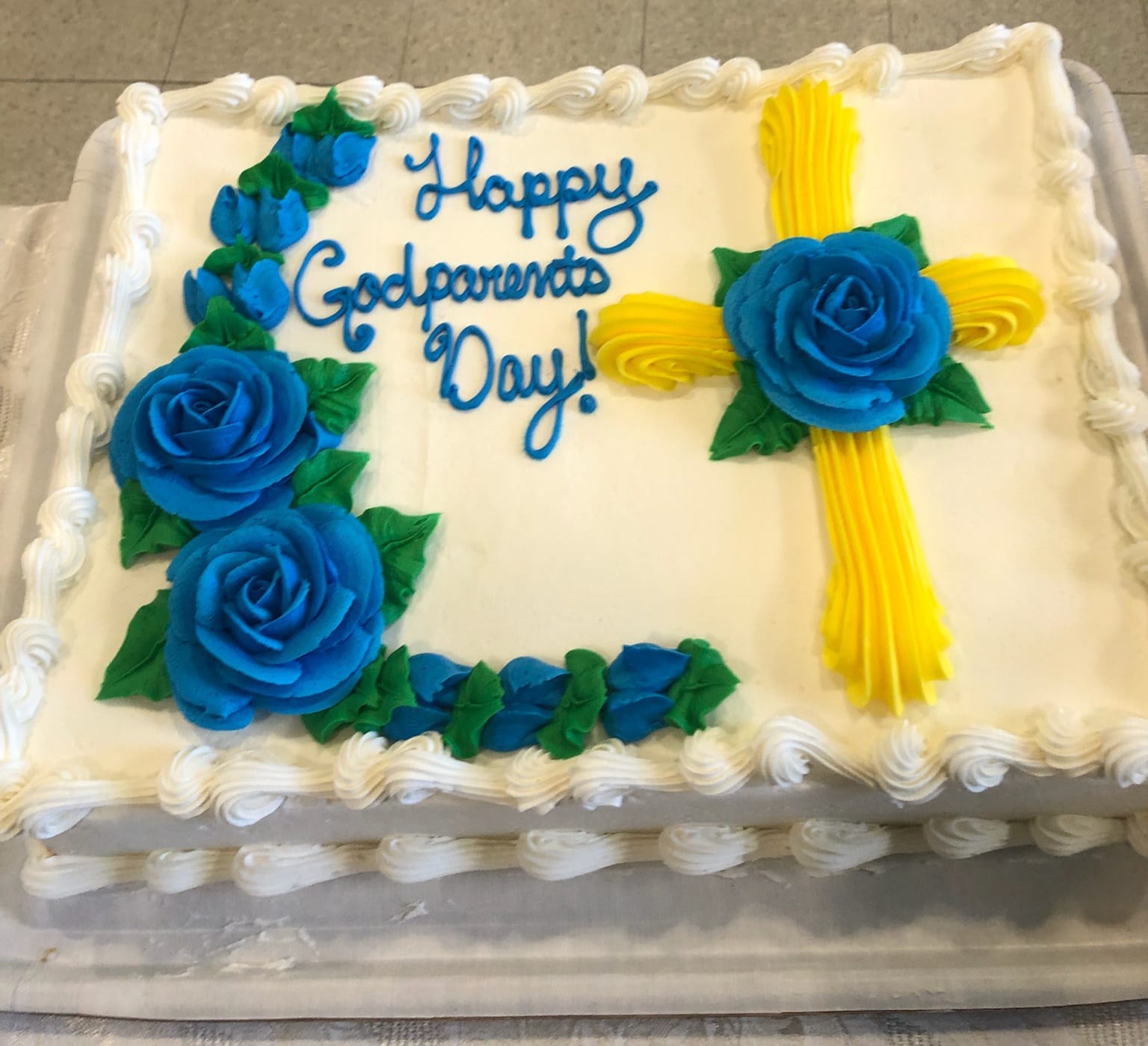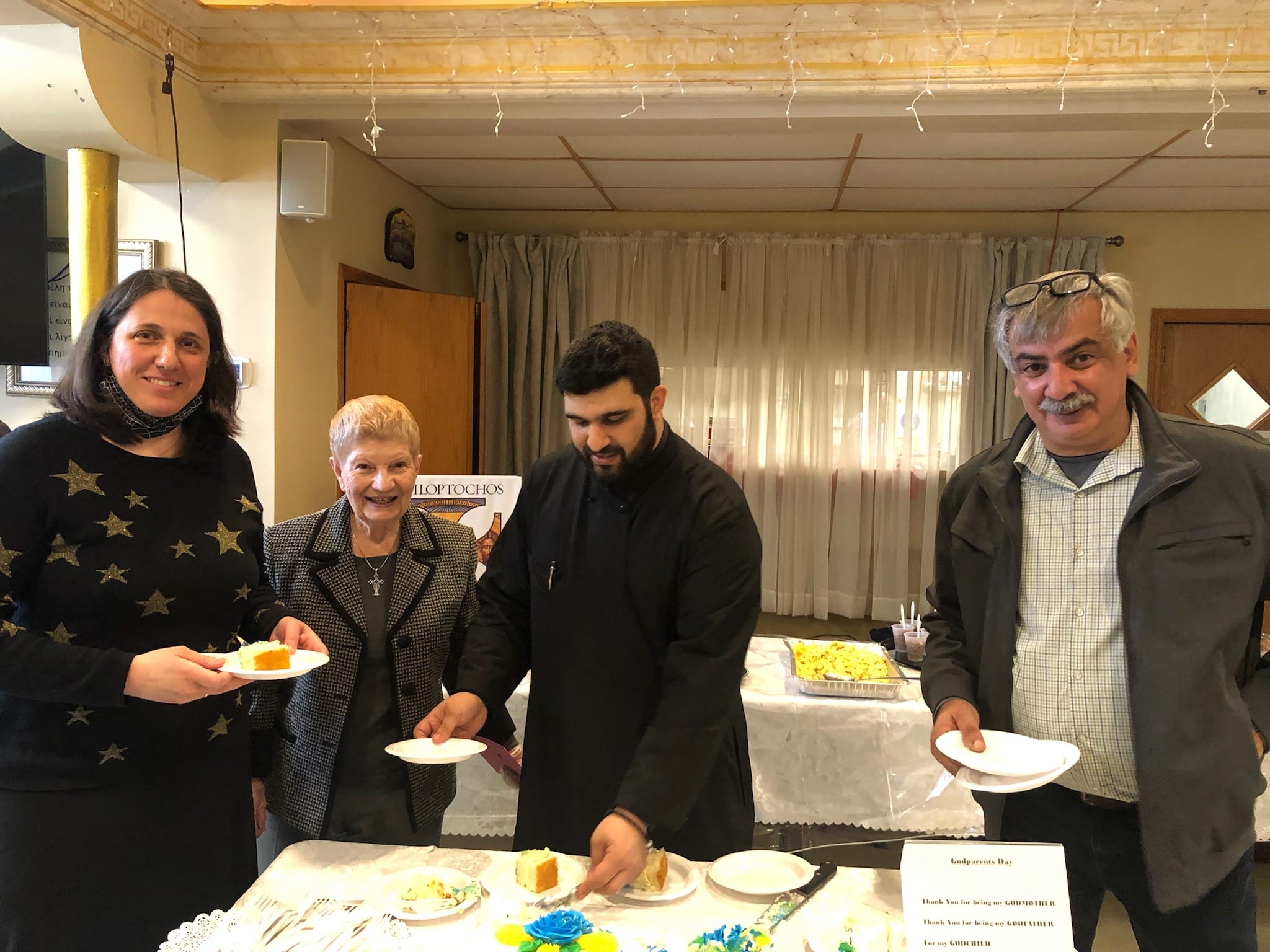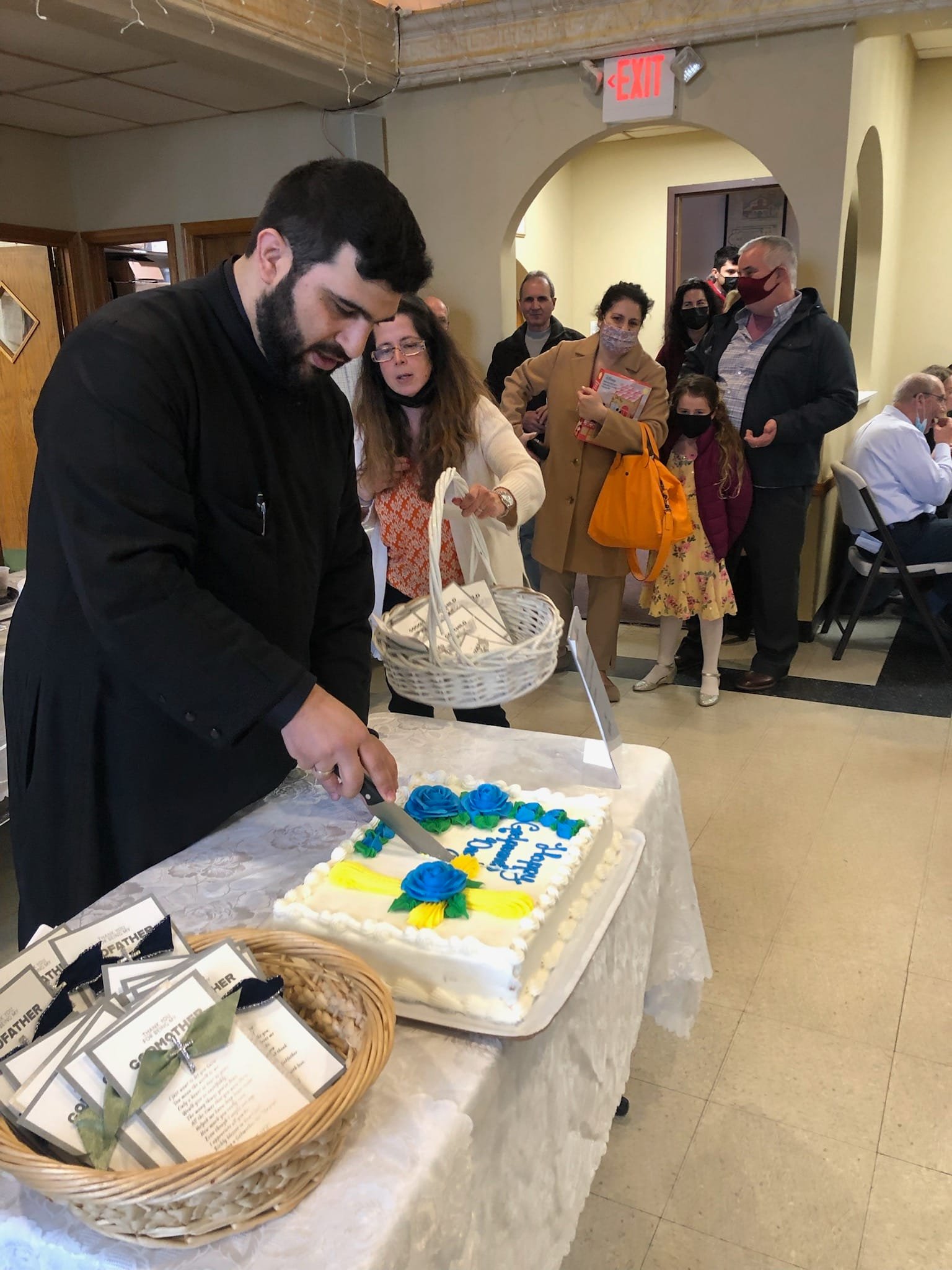 February 4, 2022:
Happy Birthday to our amazing and hardworking Parish Council President, George Nikias! Our community is truly blessed to have him. May God bless him and his family with many years of good health and happiness! Our children of the Greek School joined in the festivities and enjoyed some delicious birthday cake!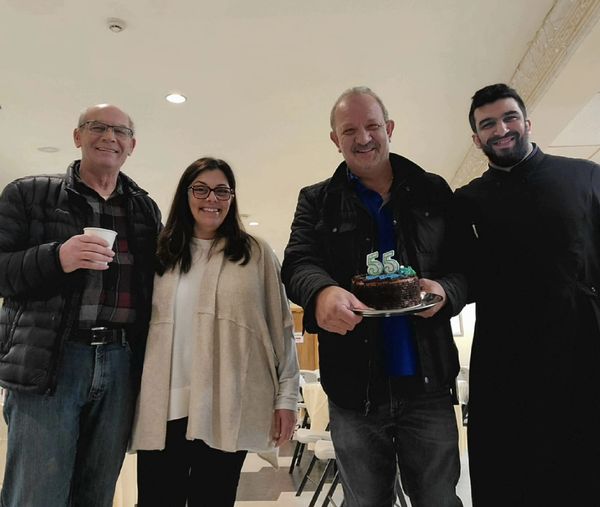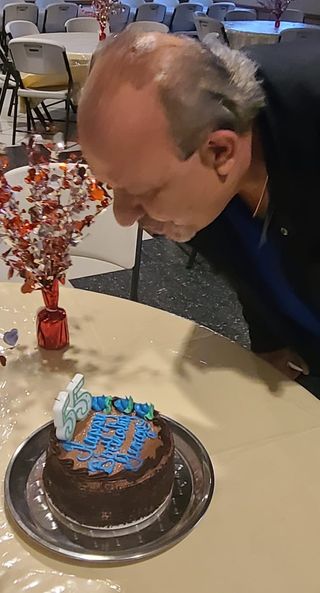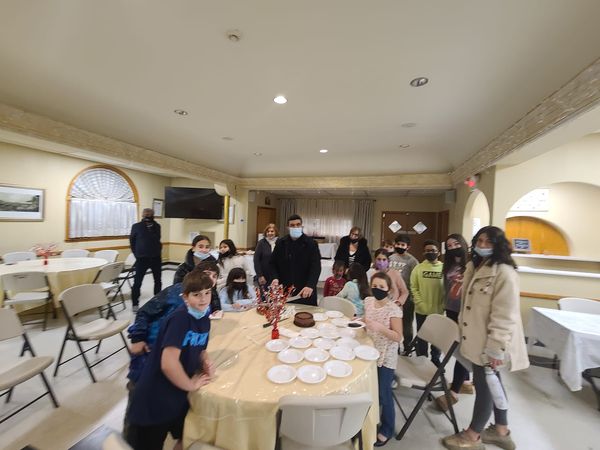 ---
January 14, 2022: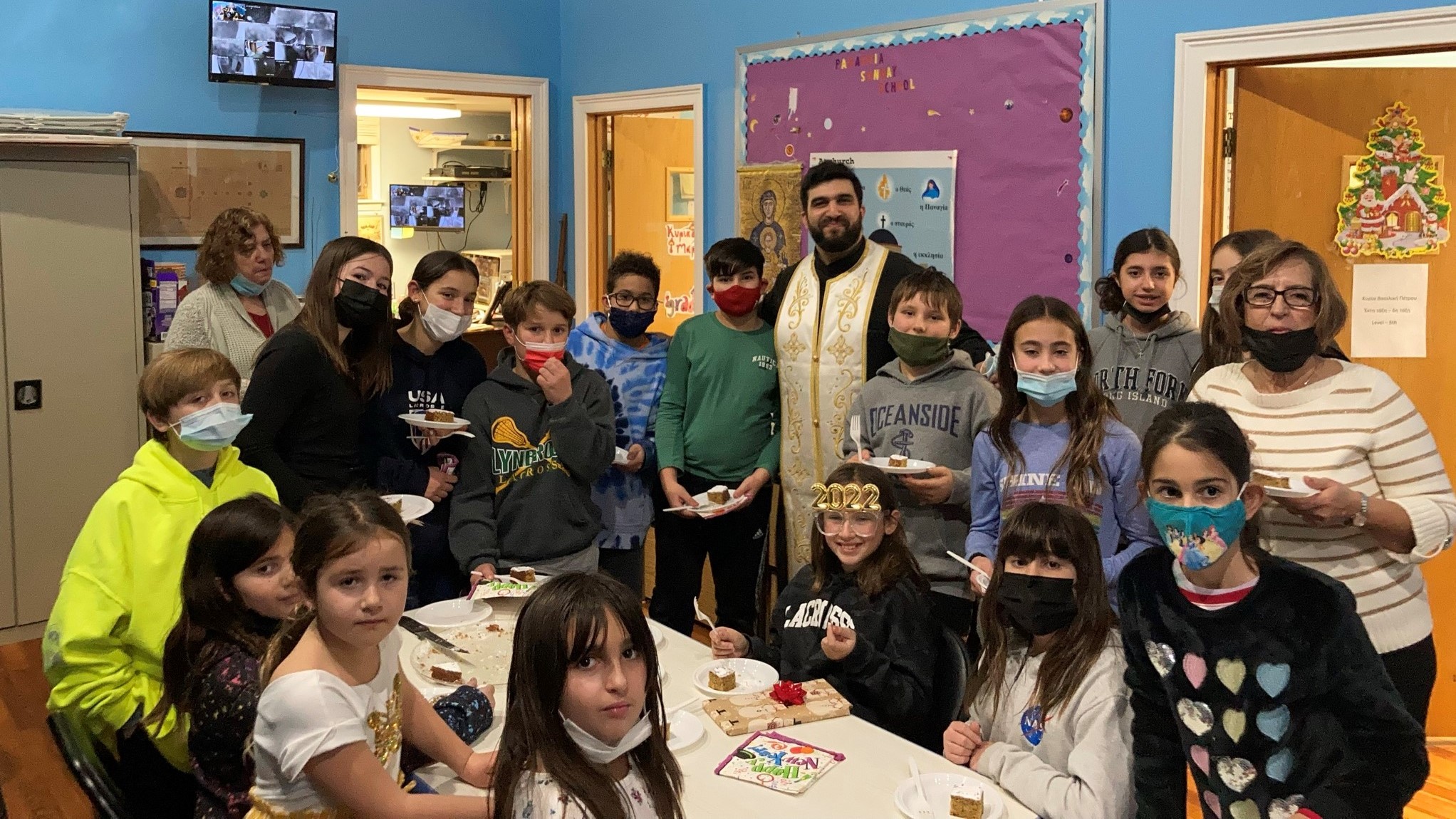 Vasilopita cutting with our Greek School!
Our community is blessed with a beautiful group of children and wonderful talented teachers. Glory to God!
---
January 9, 2022: